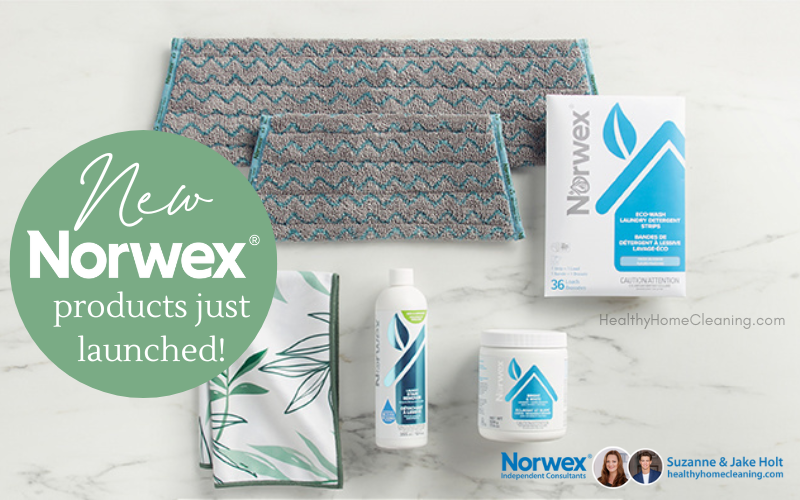 It's time to at least start thinking about the end of summer, even though there's still a month left to enjoy, and Norwex has a whole new line up of home staples. There are new colors, patterns, products, and improved formulas to help you get jobs done without calling in the chemical cleaners. Norwex continues to make it possible to clean without compromise, introducing us to a whole new method of cleaning. Instead of a "chemical" clean, Norwex helps it's customers achieve a "mechanical" clean, literally removing, i.e. picking up bacteria, and moving it into the cloth, away from the surface. Let's check out all the new 2022 Fall Norwex Catalog to see in what ways we can make chores in the fall more efficient!
If you've been ready to throw in the towel on the giant jugs of laundry detergent, then Eco-Wash Laundry Detergent Strips are what you've been waiting for! They are lightweight, convenient, and USDA certified 60% biobased. Even though they are tough on stains, odors and grime, they are made from gentle ingredients and packaging.
Free From
Chlorine bleach
Synthetic dyes and fragrances
Phosphates
Ammonia
SLS/SLES
Phthalates
EDTA
Parabens
Preservatives
1,4 Dioxane
Ethylene Oxide
Fillers
Optical brighteners
Not formulated with 'Formaldehyde Donors'.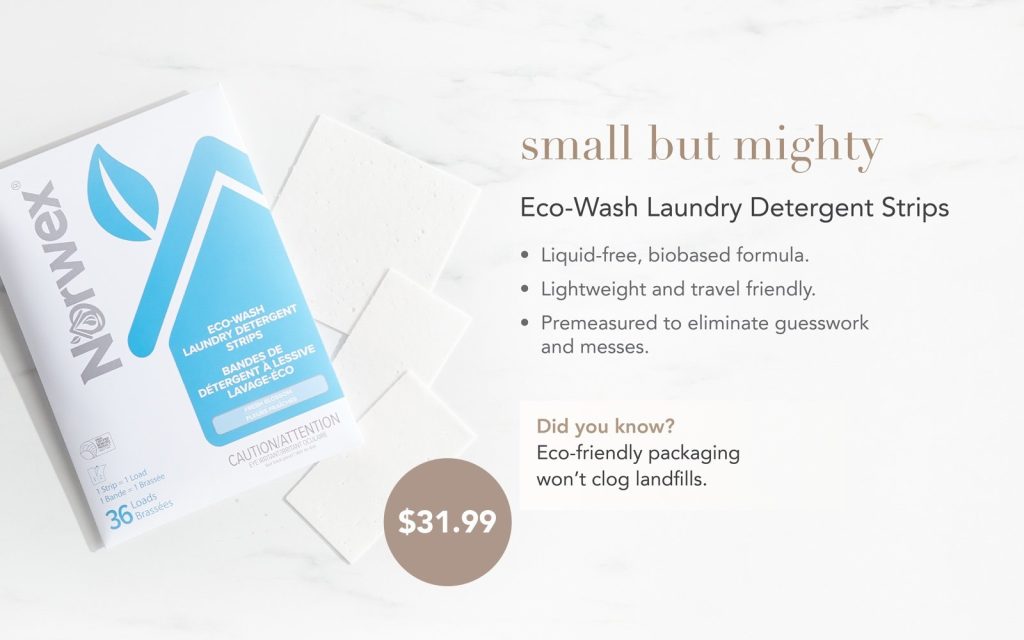 Bleach will finally have its checkmate moment when you replace it with Bright & White Laundry Home Booster! This powerful, all-purpose, enzyme-based powder eliminates tough stains and odors in your laundry and elsewhere. It harnesses the power of active oxygen to safely lift away laundry stains, brighten whites and colors, and remove odors, all without harmful chemicals!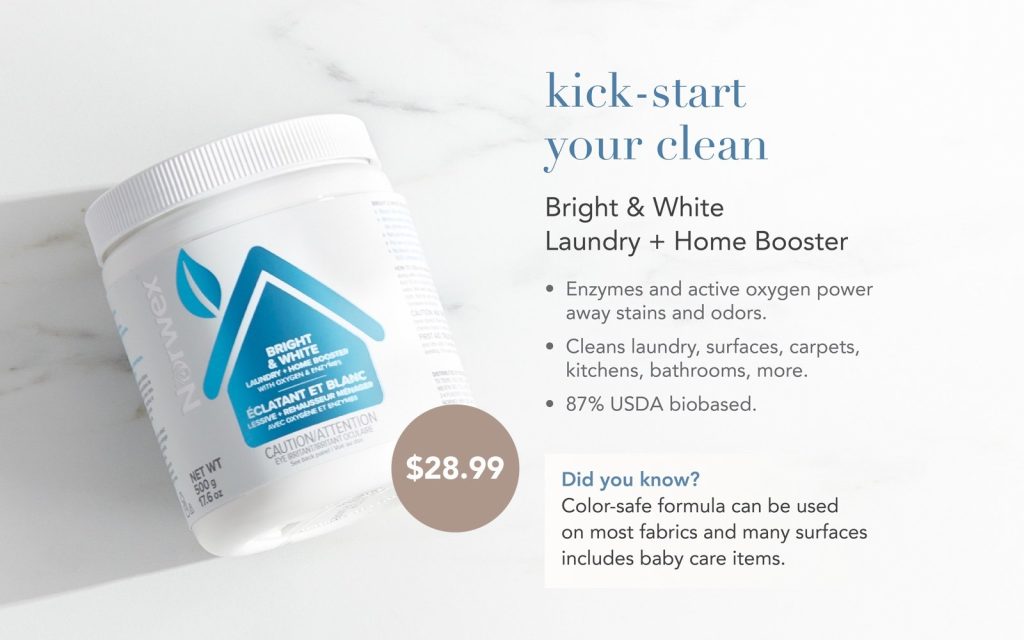 Norwex's Liquid Laundry Detergent now packs an even bigger punch! The bottle has been redesigned to be bigger, holding an enzyme formula that is 10x more concentrated than leading brands, but not less potent to wash away stubborn messes- dairy, chocolate, berries, gravy, coffee, tea, oils, grease, makeup, blood, sweat, grass and more. One bottle does up to 230 loads (HE) and 115 (conventional) and it biodegrades almost 100% in 30 days time!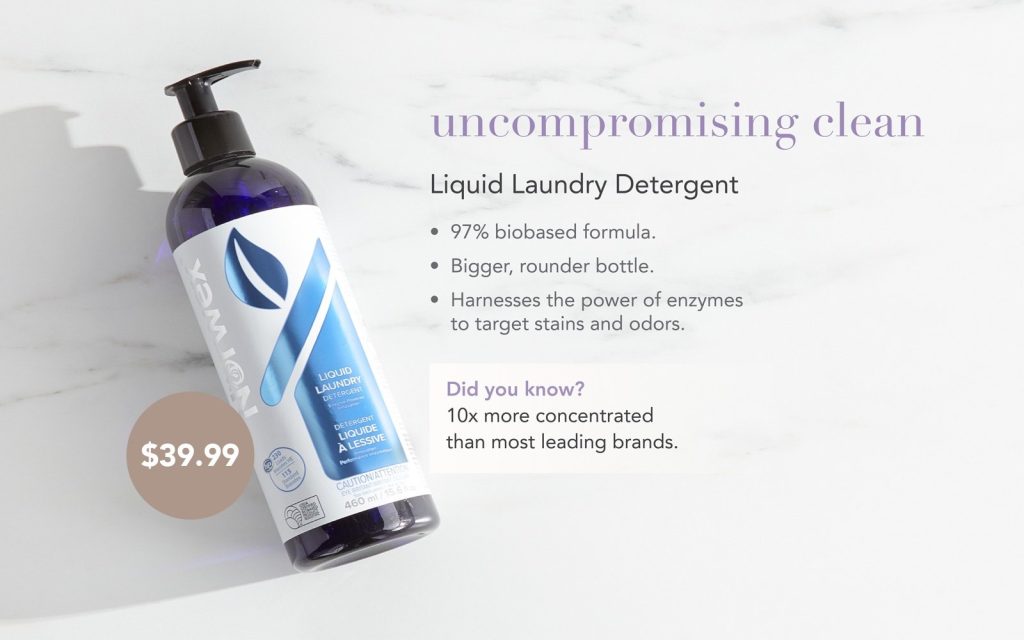 Find Eco Wash Laundry Strips & Liquid Laundry Detergent in Norwex's Packages too!
Take the guesswork out of stain removal with Norwex's Laundry Stain Remover! This formula is tough on stains but safe on colorfast washables. Whether its coffee, grease, tomato sauce, grass, dirt, makeup or something else, this stain remover is up to the task without using chemicals, just enzymes!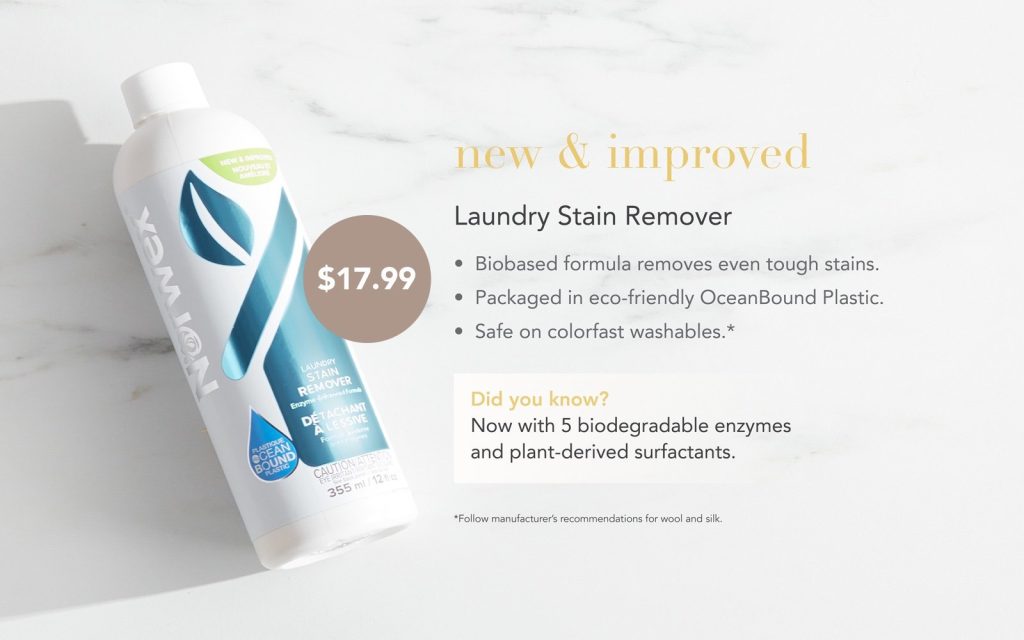 The Tile Mop Pad now contains BacLock! Until now, the Tile Mop Pad wasn't able to purify after use; it was best to throw it through the wash. Now, you can use it, rinse, dry, and repeat!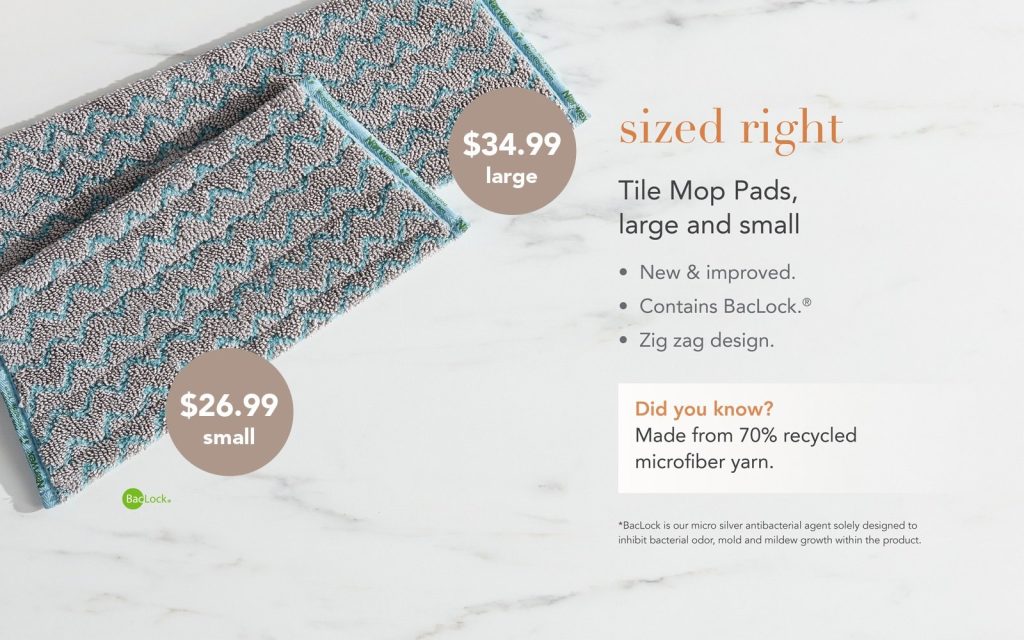 Does 30% larger= 30% faster when it comes to getting the floor mopped? We hope so! The limited edition sized mop is now part of the regular collection so everyone has a chance to finish up chores faster! The Norwex Mop System doesn't require any special cleaner, just water and the Norwex microfiber cloth.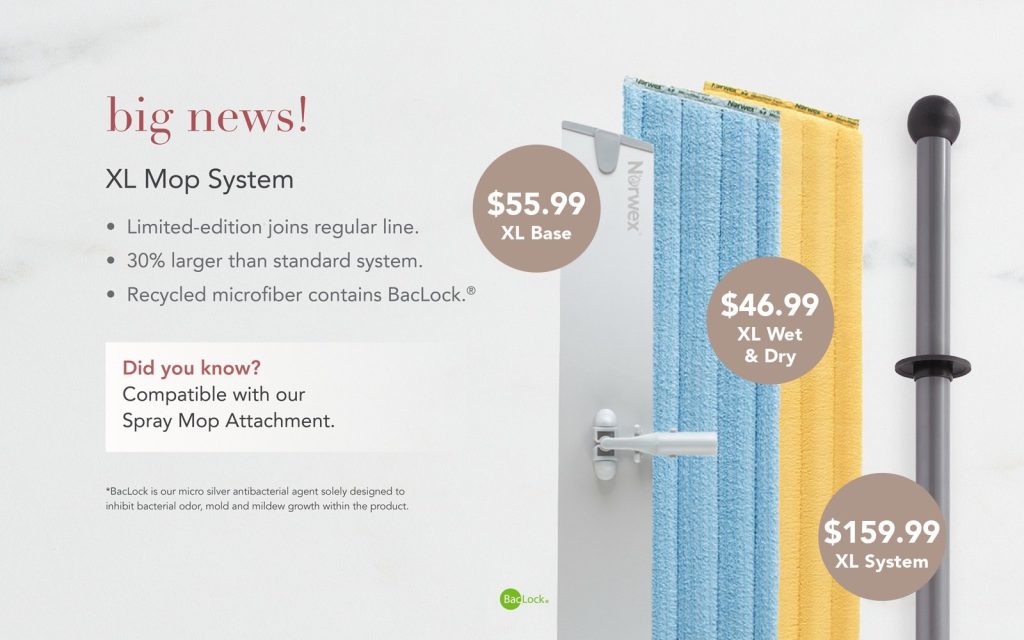 The limited-edition Heathered Oatmeal color towels have now settled into the regular collection! These towels are also 14% thicker than the standard Norwex towel. Plus, BacLock®* means they stay cleaner and fresher longer! There are a few different combination of towels and washcloths so you can put together what you need at your place.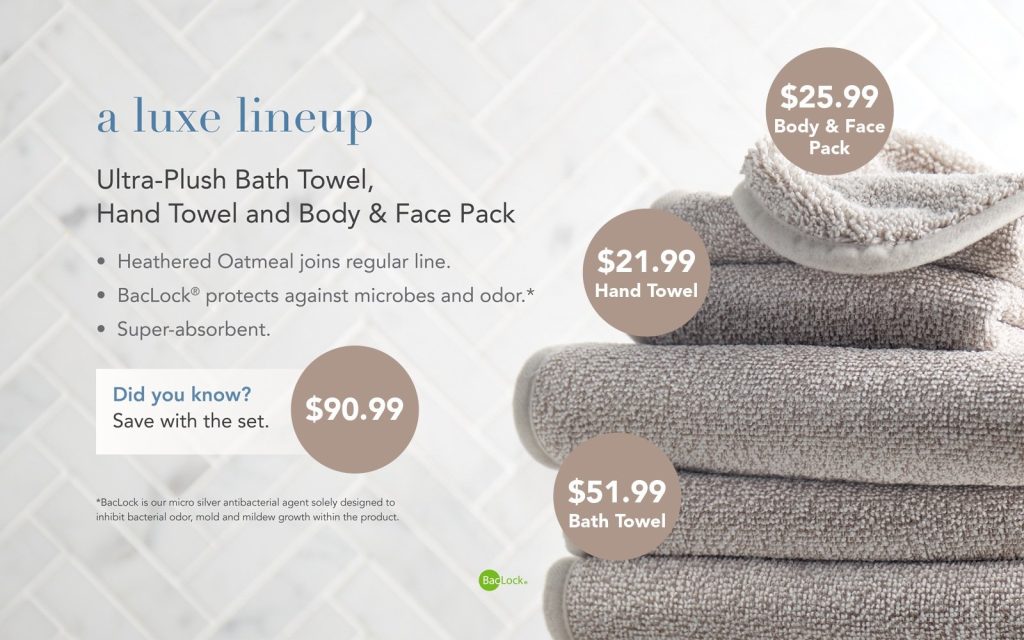 Who doesn't need another Window Cloth, especially a pretty one? This cloth is the perfect companion to the EnviroCloth. Just spray water or wipe a wet EnviroCloth over the glass surface and dry it with the Window Cloth. You'll restore the shine without leaving a residue!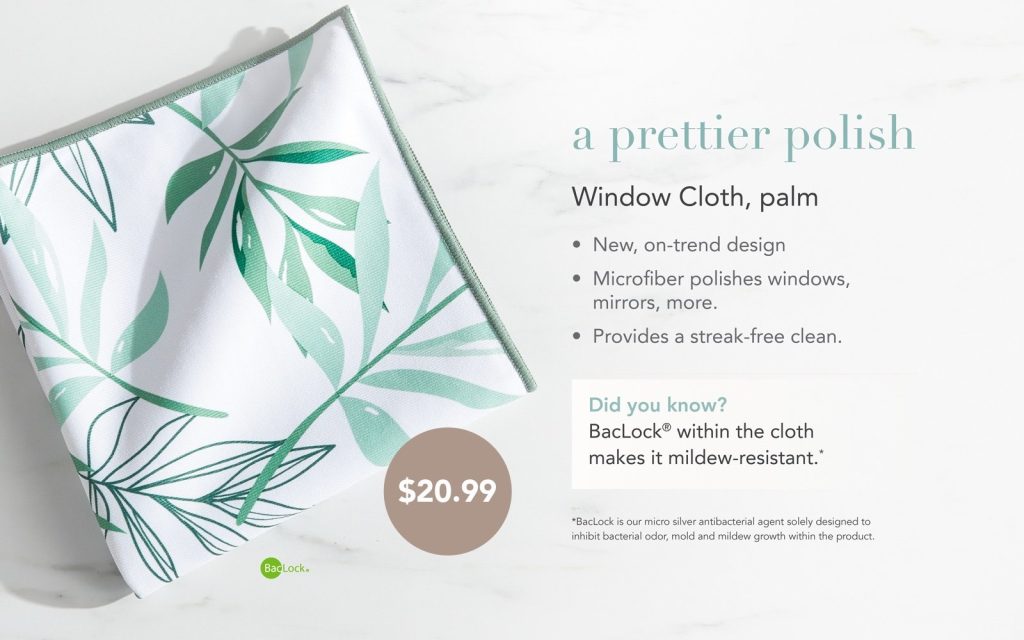 Isn't this new line up great! Which jobs are you motivated to get done with these new products?
Check out the catalog link below to see the full new 2022 Fall Norwex collection. All of these new 2022 Fall Norwex products are available to order so you can start shopping today! If you're loving all of it, consider hosting a party soon. Norwex hosts can earn free product and shopping spree dollars that can be used for these new products!