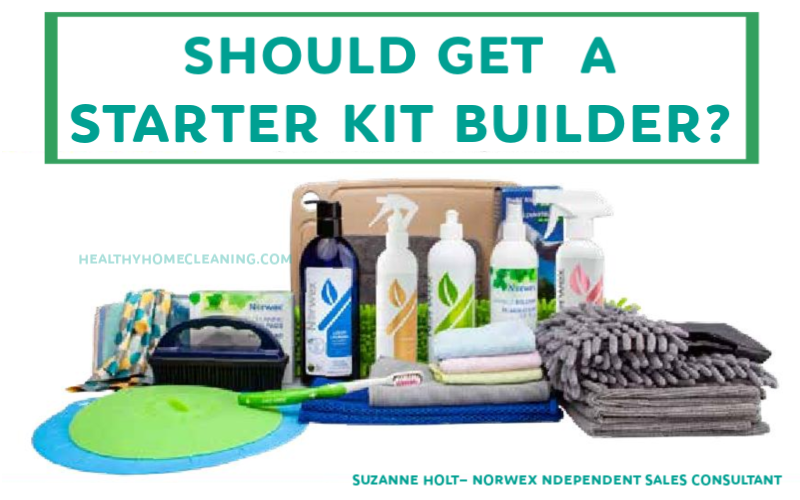 Is 2019 the year you finally decided to join Norwex?!
What are you hoping your business will become for you?
Is is just a part time job to earn some extra cash to pay off debt or go on a trip? Or are you hoping to make it a career with a flexible schedule that can be a part of your income? Whatever your motivation, starting your Norwex business could be the step between you and your goals for 2019!
You already know that the Norwex Starter Kit is an amazing deal! That's probably why you chose Norwex above other direct sales companies. But, soon-to-be Norwex consultants have another one-time opportunity to consider during sign up- the Starter Kit Builder! This is a step that might surprise you while you're going through the process to sign up, which is why I like to explain it before you get there.
Starter Kit Builders are product packages available only during sign-up, designed to start your business off strong. I love having a large selection of products to demonstrate for my customers at expos, craft sales, and in-home parties. They are discounted an addition 8-10% than usual so they are worth considering. You can choose from Silver, Gold or Platinum packages. If you choose Gold or Platinum, you will achieve your first FreshStart step, which will gift you an addition $135 in Norwex product!
Think through what you want your Norwex business to be to you, and decide whether a Starter Kit builder is for you and your business!
Are you ready to your Norwex business? Sign up today!
Still have some questions? Check out our FAQ page or contact me so we can talk through your questions!