Did You Know? Federal health regulators are now questioning triclosan – the germ-killing ingredient in 75% of hand soap products – and whether it is as effective and harmless as we think.
Later this year, the U.S. Food and Drug Administration will perform a review on the safety of triclosan, which will determine whether it should continue to be used in household cleaners. A review of this size has the potential to severely impact a $1 billion industry, which includes products like body wash, toothpaste, dish soap, and toys.
This all came about as recent triclosan studies revealed that testing the chemical on animals led to a risk of infertility, early puberty, and other hormone-related issues. Some hospitals and medical companies have even stopped using products containing this chemical for fear of the health risks.
If you're a Norwex user or eco-enthusiast, it probably doesn't even phase you anymore when you hear about the health risks of household cleaners and products. However, there is still a good portion of people who have no idea what goes into these products, especially since most of them were developed before any laws (in the U.S.) required scientific review or federal evaluation.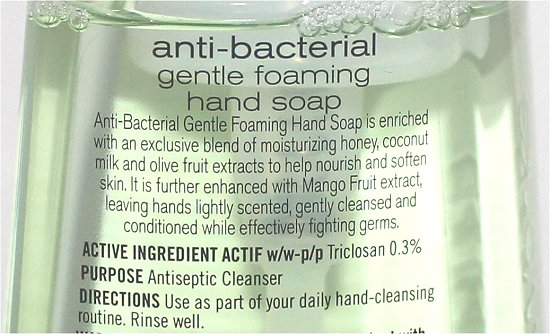 After reading this, I did a little research to find out what common products contain triclosan. Here are just a few of the common products that contain triclosan:
Bath & Body Works® Antibacterial Deep Cleansing Hand Soap
Dial® Liquid Soap
Clearasil® Daily Face Wash
Clean & Clear Foaming Facial Cleanser
Colgate Total® Toothpaste
Old Spice High Endurance Stick Deodorant
Gillette® Complete Skin Care MultiGel Aerosol Shave Gel
Aveeno Therapeutic Shave Gel
Solarcaine®
Farberware® Microban Steakknife Set and Cutting Boards
Fruit of the Loom Socks
Playskool® children's toys
Thomasville® Furniture
You can find a much more extensive list at beyondpesticides.org.
Pretty disturbing, isn't it? I had NO idea something as seemingly harmless as cotton socks, toothpaste, or children's toys would contain such an unnecessary chemical!
Did you know that  Norwex makes  foaming handsoap, toothbrushes, deodorant, and dishwasher detergent – all triclosan free?!
I'm curious what you all think about this. Are there any products you use frequently that are on the triclosan list?