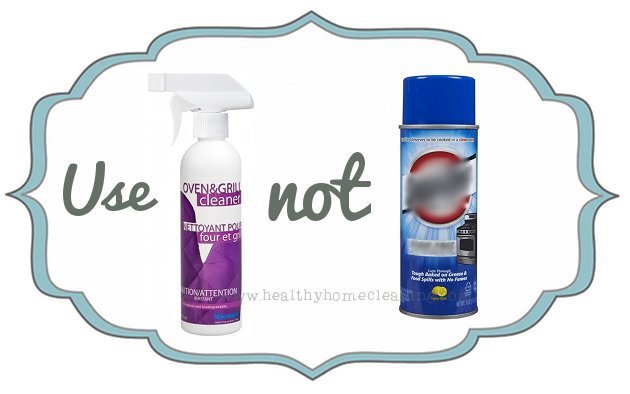 I wasn't all that surprised to find an oven cleaner on the Environmental Working Group's list of the worst chemical cleaners. If you've ever used one, you know it's a dreadful, often headache-inducing experience.
Chemical over cleaners get a big ole' "F" rating from the EWG, despite claims that it is free of harsh and toxic fumes. Ingredients such as ethanolamine, paraffin, and propane lead to health concerns such as asthma and respiratory problems, skin irritation, allergies, and even damage to vision. Who wants to clean the space that cooks their food with that?
I've already reviewed the Norwex Oven & Grill Cleaner, which you can read here for details on my experience as well as some before and after photos. The super-cling foam cleaned my oven better and faster than any other product I've tried, and reminds me of the Norwex Descaler in the sense that once you let it sit for a few minutes, you wipe it away with a damp cloth and the grime is GONE with almost no elbow grease or effort. The best part? No dangerous fumes!
Chemical Oven Cleaners come in an aerosol can and are not biodegradable. One of the worst parts about the product is that it has to be left on the surface overnight – with the Norwex Oven & Grill Cleaner, I had the job done from start to finish in just 15 minutes. As much as I don't want to like this product because of the steep price and my distaste for cleaning my oven, I have to say I love it. It is 100% biodegradable and comes in a spray bottle, which is much safer than aerosol.
Lastly, Norwex Oven & Grill Cleaner can also be used on stainless steel pots, glass doors on wood stoves and fireplaces, and on the grill, obviously. To me, it's
well worth the price because it's safe, a very quick process, and doesn't suck up the time of an overnight cleaning or the energy of the self-cleaning oven process.
I have a feeling the EWG would have a much nicer rating for Norwex!
Save