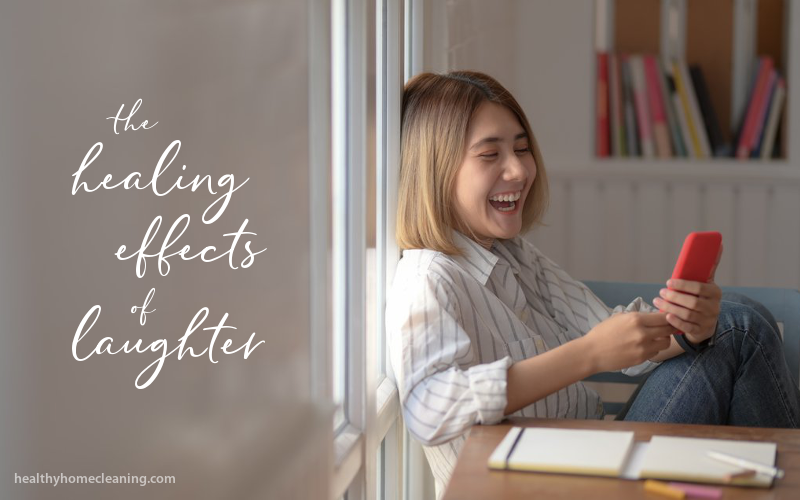 Laughter has proven healing effects on the body. Sometimes, healing can be as simple as that! And did you know that even fake, forced laughter has the same healing effects as natural laughter?! Madan Kataria discovered this effect in his 'laughter club' (you can read more about it in his book, "Laugh for No Reason"). Go ahead and laugh, for real, or fake today. You can do it with a friends, or in a room all by yourself, but when you're done, you'll actually feel better. I'll show you today just how the healing effects of laughter are possible.
The Healing Effects of Laughter are SCIENTIFIC!
The beauty of this medicine is that it's not just temporary. It's actually scientifically proven to effect your body long term! In the article "How Laughter Works" by Marshall Brain, he states:
" laughter provides a safety valve that shuts off the flow of stress hormones and the fight-or-flight compounds that swing into action in our bodies when we experience stress, anger or hostility. These stress hormones suppress the immune system, increase the number of blood platelets (which can cause obstructions in arteries) and raise blood pressure. When we're laughing, natural killer cells that destroy tumors and viruses increase, as do Gamma-interferon (a disease-fighting protein), T-cells, which are a major part of the immune response, and B-cells, which make disease-destroying antibodies."

https://science.howstuffworks.com/life/inside-the-mind/emotions/laughter.htm
This is AMAZING. Healing is at our fingertips! Well, at our tongue tips, actually! Ever notice how when you're out in public and you walk past someone that smiles at you, you automatically smile back (even if you're not happy). Think about how you feel instantly better in that moment. That instinctual, forced smile changed your mood. Laughter is EVEN STRONGER than that simple smile!
The Healing Effects of Laughter is an OLD idea
Even ol' King Solomon, who recorded his wisdom in the book of Proverbs, knew this fact, long before the advancements of science: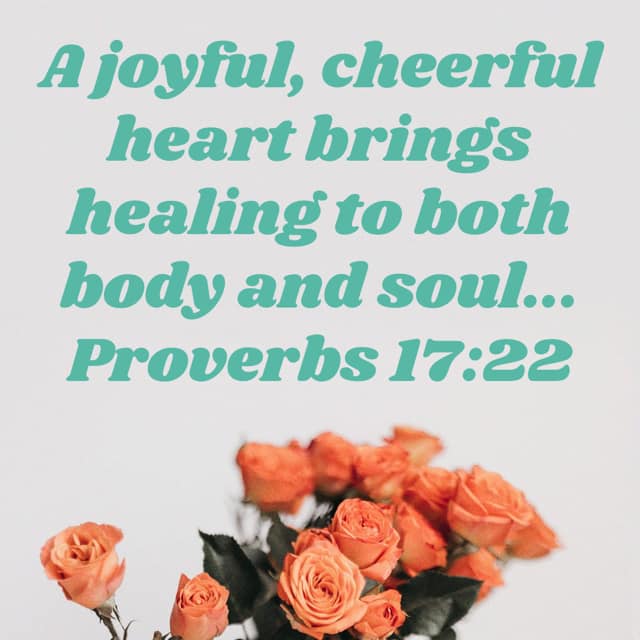 The discovery of the healing effects of laughter
Norman Cousins developed a rare form of arthritis in the spine, called ankylosing spondylitis. He was almost immobilized from the pain, and was told that only 1 in 500 recover from the condition. Not accepting of those odds, he began watching old funny tv shows to make him laugh. He recorded in his book Anatomy of an Illness:
"I made the joyous discovery that ten minutes of genuine belly laughter had an anesthetic effect and would give me at least two hours of pain-free sleep."

"Anatomy of an Illness." Norman Cousins 1979
A few weeks of this, and his pain was greatly diminished. He returned to work and, get this: eventually made a full recovery!
Laughter really is the best medicine
Want to relieve the daily grind of your stressful job? Laugh. Want something to help you make it through an illness? Laugh. Want to survive hardship? Laugh!
Viktor Frankle was a concentration camp survivor. He and other prisoners with him used humor as a survival skill to hold on to hope. Frankl said:
"Humor, more than anything else in the human makeup, affords an aloofness and an ability to rise above any situation, even if only for a few seconds."

"Humor: The Lighter Path to Resilience and Health." Paul McGhee 2010
2020 has been hard. It's been an unexpected hit. We all need a little more joy in our life. Maybe it's affected your health. Or maybe, you've been struggling with your health long before COVID hit. Perhaps incorporating laughter into your daily routine is the latest and greatest dose of medicine you need to add to your arsenal, to bring you healing.
An Easy Beginning
Did you ever play the group game called "The Laughing Game," as a kid? It's the one where you lay on the ground, and a friend lays on the ground too, but puts their head on your stomach. Then, a third friend lays their head on the second persons stomach, and so on (this game is for an endless amount of players). The first person fake laughs out loud one time – HA! The second person fake laughs two times – HA HA! The third person repeats it three times – HA!HA!HA! You continue until you get to the end of your line of people. BUT – if anyone begins laughing for REAL, and laughs too many times on their turn, you go back to the first person and begin again. The goal of the game is to get through everyone with only the fake, numbered laughs. It never ever went that way, lol! I remember loving this game, because it always ridiculous fits of laughter involved. EVERYONE had fun.
So perhaps this Friday, you could plan to have a group of friends over and play 'The Laughing Game'. Even if just you, your spouse and kids this did for family game night, to share in some laughter together, you'd get your dose of laughter for the day! I'd say, it's a guaranteed good time, with a little healing on the side!