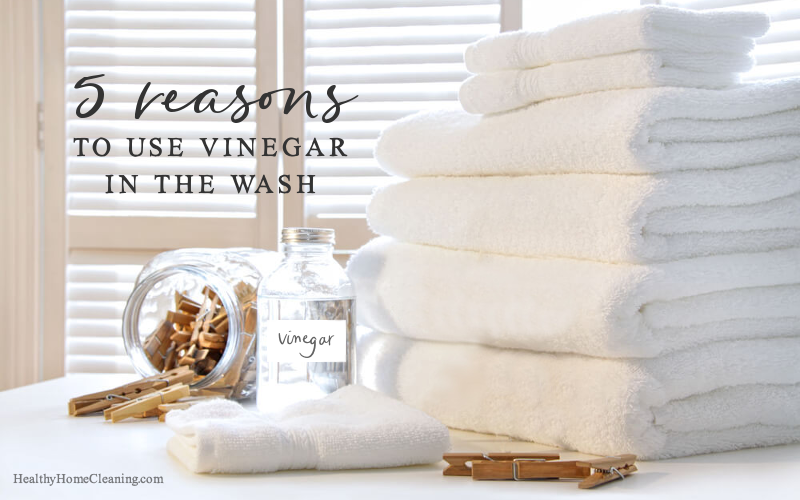 How Liquid Fabric Softener & Dryer Sheets Work
The purpose of liquid fabric softener & dryer sheets is to apply a thin waxy layer to your clothing. This water-proof layer makes your clothes FEEL softer. However, it's not a great product. For you OR your washing machine! There's a better alternative out there for you, which is a natural fabric softener with all the benefits of 'regular' fabric softener, plus MORE!
Why You Shouldn't Be Using Fabric Softener
It's bad for your washing machine – this petroleum-based product, that also contains animal fats, is actually hard to wash away and clogs your washing machine. This build-up is also a breeding ground for smelly bacteria in your machine!
Since it creates a water-proof layer, it affects the absorbency of your clothes and towels.
It's harmful to the environment – as I mentioned earlier, this product contains petroleum based ingredients. These types of ingredients are not biodegradable, and can be harmful to aquatic life.
It's possibly harmful to you – the ingredients may also be possible human carcinogens. Research is ongoing.
So, What SHOULD You Use?
There's no need to completely cut fabric softener out of your laundry routine though, because there is a BETTER, simpler and even cheaper solution! The best natural fabric softener to switch to is Vinegar!
Switching out fabric softener with vinegar in your fabric softener dispenser is going to have multiple benefits:
Eliminate soapy residue buildup on your clothes.
Ensure clothing and towels maintain their absorbency.
Improve the smell of your laundry. No, your clothes and towels won't come out smelling like a jar of pickles. They'll just smell CLEAN.
Makes your whites whiter! There are a lot of stains that respond really well to vinegar – spray on the stain and let site for 10 minutes before laundering!
Will actually simultaneously clean your washing machine each time. Did you know that vinegar cuts through mineral buildup, as well as soapy or greasy build-up? There will be NO clogging of your machine or pipes, and no residue for bacteria to grow. This means both your clothes and your washing machine will smell good!
It's seriously as simple as that. Just keep a large container of vinegar in the laundry room. Add a 1/4 cup to your fabric softener dispenser for each load. The result will be fresh, clean clothes and towels. Plus, you'll get the fluffy towel feel you're going for with vinegar!
If you want additional softening of your clothes, use wool dryer balls in your dryer. You can get them from my shop. These are a much healthier alternative to dryer sheets, will reduce static and drying time, as well as help soften clothes!