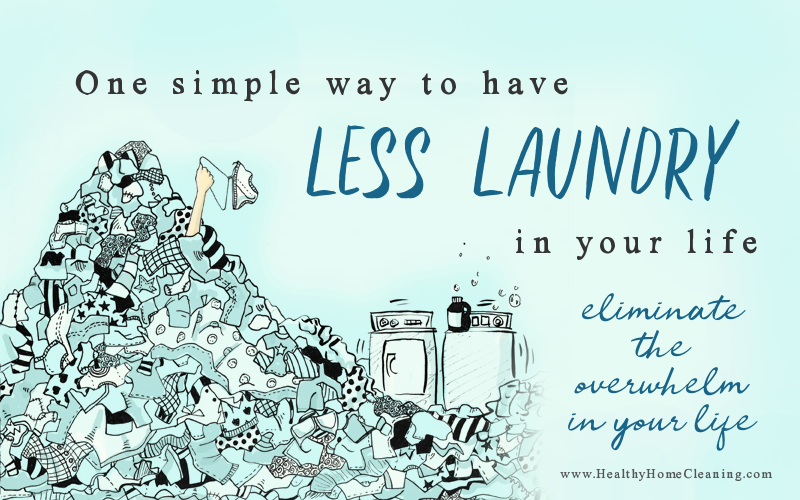 Laundry. Such a dirty word (quite literally!). It never goes away. The mountains make you wonder: is there any hope? I hear ya. The amount of laundry in our lives is basically unfair. But what if I told you that there was a way to do less laundry? Are you on the edge of your seat yet? There really is a simply solution to all of the extra laundry. And it has to do with your towels. I've radically reduced the amount of laundry being done in my home, all thanks to the type of towels I switched over to!
Who hates smelly bath towels?
Smelly bath towels are a big, contributing factor to the extra amount of laundry done in a week.   These big, smelly, fluffy things fill up a washing machine multiple times a week. Even if your towels don't get laundered after every use, it's still 'one more thing' you have to launder. BUT – what if your towels didn't stay damp after they were used? What if they no longer hung wet, with bacteria happily populating inside, eager to spread its smells? That would change things for you, wouldn't it?
How To Do Less Laundry
When I switched to the Norwex Towels, I didn't have to launder my towels as frequently as I used to.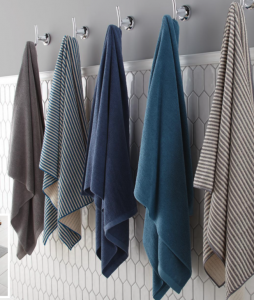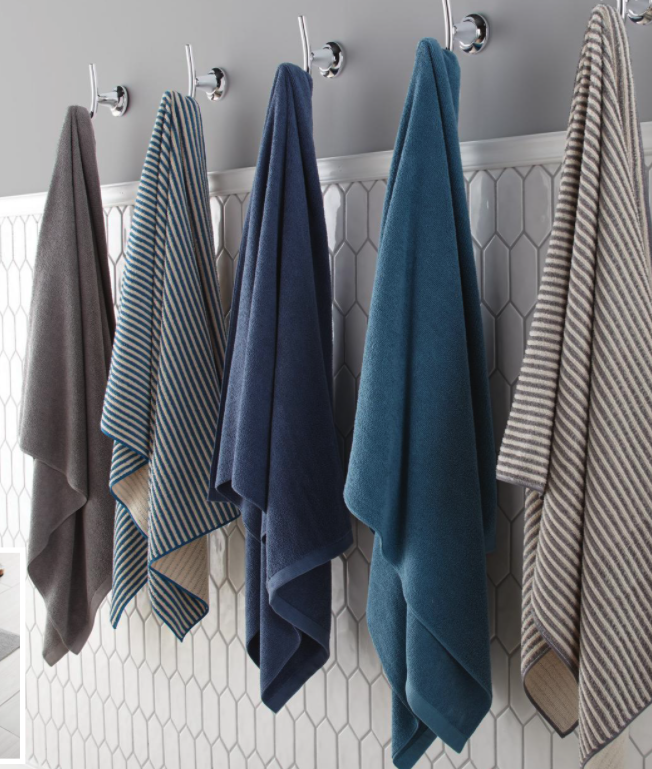 Here's why:
These Towels Dry Fast
These towels are made from Norwex microfiber. Which means that they dry very quickly – faster than ANY towel you've used before. If your towel isn't staying damp until the next time you used it, it can effectively dry. And a dry towel is not bacteria's happy place. Bacteria loves to hang out and bring its friends along to create a stink party. But thankfully, that is not the case in a towel that dries faster than the average towel!
These Towels Contain 'BacLock'
Woven within the fibers of these towels is the unique BacLock feature that makes Norwex extra special! This is an antibacterial agent (micro silver) that self-cleanses over the next 24 hours of drying. This helps to drastically reduce mould, fungi and bacterial odour. This means that your towels will stay cleaner and fresher, LONGER. 
You Don't Have to Launder Them As Much
If these towels are staying cleaner and fresher longer, then that means that you don't have to launder them as frequently as other towels. So, in your home, how many loads a week is that? Are you saving yourself one load? Or perhaps even a few?
This applies to all of the Norwex towels. So, it's not just the Bathroom Body Towels that are going to stay clean longer. This includes: Hand Towels, Face Cloths, Kitchen Towels and Cloths and even the Bath Mat!
How Often Should You Launder the Norwex Towels?
Realistically, you can launder your Norwex Body Towels once a week, even if they're used once everyday. And if they're used less frequently than that, you can TOTALLY get away with laundering them even less!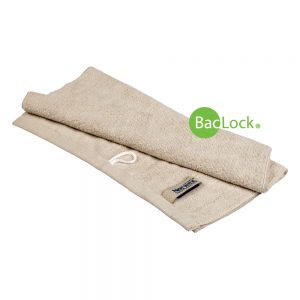 Same deal-io as the Body Towels. You can go a whole week before you'll feel the need to throw them in the wash. I know you don't believe me! Even if these towels are used multiple times a day for drying hands, and even if it's kids drying their hands, you seriously don't need to launder them until they've been hanging on your towel rack for a whole week of use! This also works for any of our Chenille Hand Towels or the Kids 'Pet-To-Dry' Hand Towels.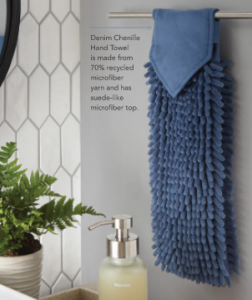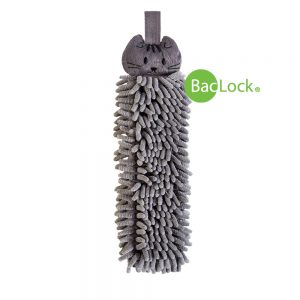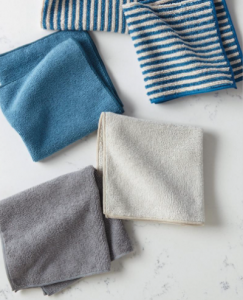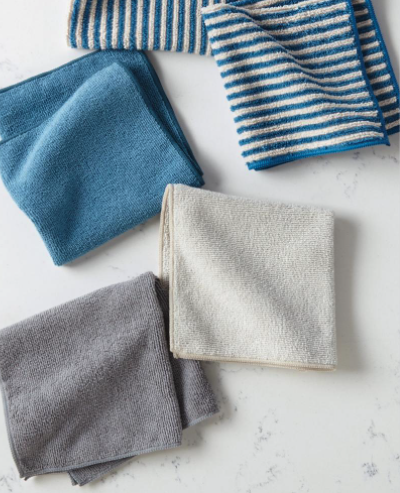 A face cloth certainly gets much dirtier than a body towel, so you'll launder these more frequently than a body or hand towel. But once again, no need to launder after each use. If you rinse after you use it, and hang to dry, then you can use two to three times before you need to launder.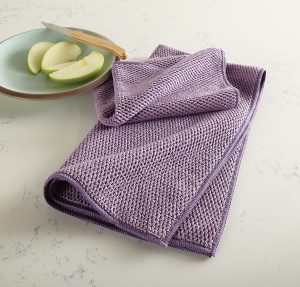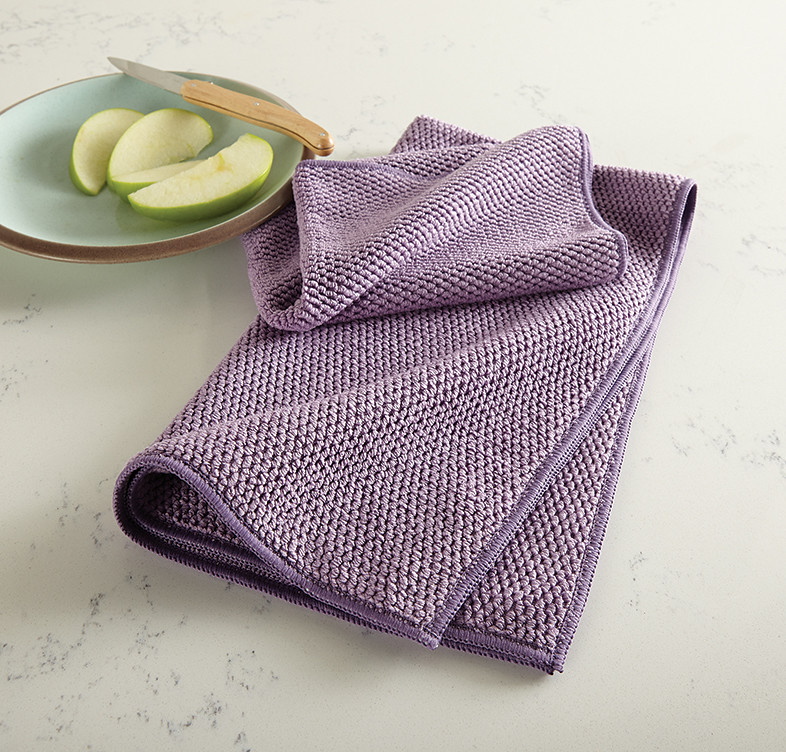 These are likely used and dirtied more often than the hand towels in your bathrooms, so you might end up washing those twice a week.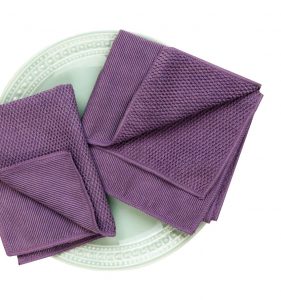 In the kitchen, you are constantly using your Kitchen Cloth, for so much grease/grime/stickiness/bacteria/crumbs, that these get REALLY dirty. You can't go a whole week without laundering a Kitchen Cloth, but you can use your cloth for at least a whole day, rinsing in between uses, before you need to launder it. However, a LOT of my customers use their kitchen cloth for 2-3 days before they launder it! (This one may just come down to personal preference.)
Bonus Feature to Help You Do Less Laundry
We're used to big, fat, fluffy bath towels, but Norwex towels are very different from that,  since they are very thin. And one of the beauties of that fact is that they don't take up as much space in the washing machine! So you can put/shove more into your washer, when you're using Norwex towels. That equals less loads of laundry!
Getting Excited Yet?
If you're getting all excited about the thought of doing less laundry every week, then head over to my shop to start your Norwex Body Towel collection. And girl – these colours are CUTE!
If you are currently drooling, and want all the things – the Body Towel, the Hand Towel, the Face Cloth, and more, then maybe you just really need to join Norwex. I mean, you get to make money selling products you already love, plus you get a sweet 35% discount on all of your towel purchases. What's not to love about that? If you want to know more info about joining Norwex, and putting a Norwex towel in every room of your house at a discount, check out my FAQ page!  
Best of luck making your way through your laundry mountains!
~Suzanne