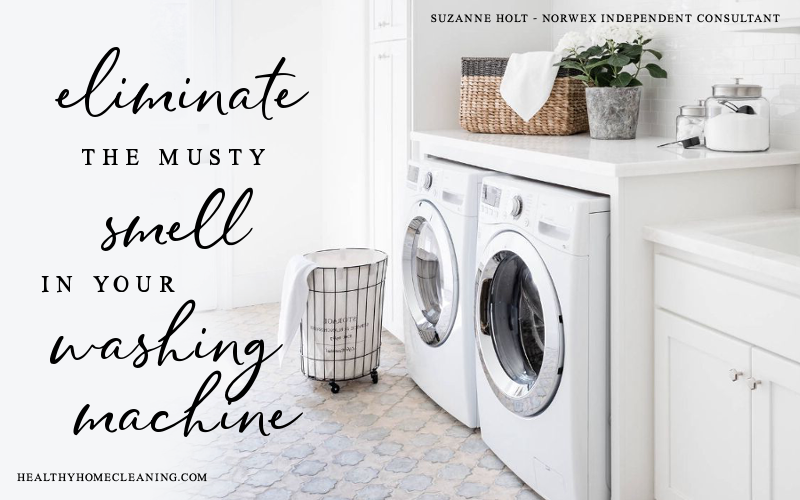 If you own a front loading washing machine, then you know a lot about musty washing machine smells. You likely get a whiff of it everytime you walk by the laundry room, and your clothes may even harbor a bit of the smell. Thankfully, it's easy to get rid of this smelly issue! I'll show you three simple things you can do, to get rid of this smell permanently!
Why does your washer smell musty?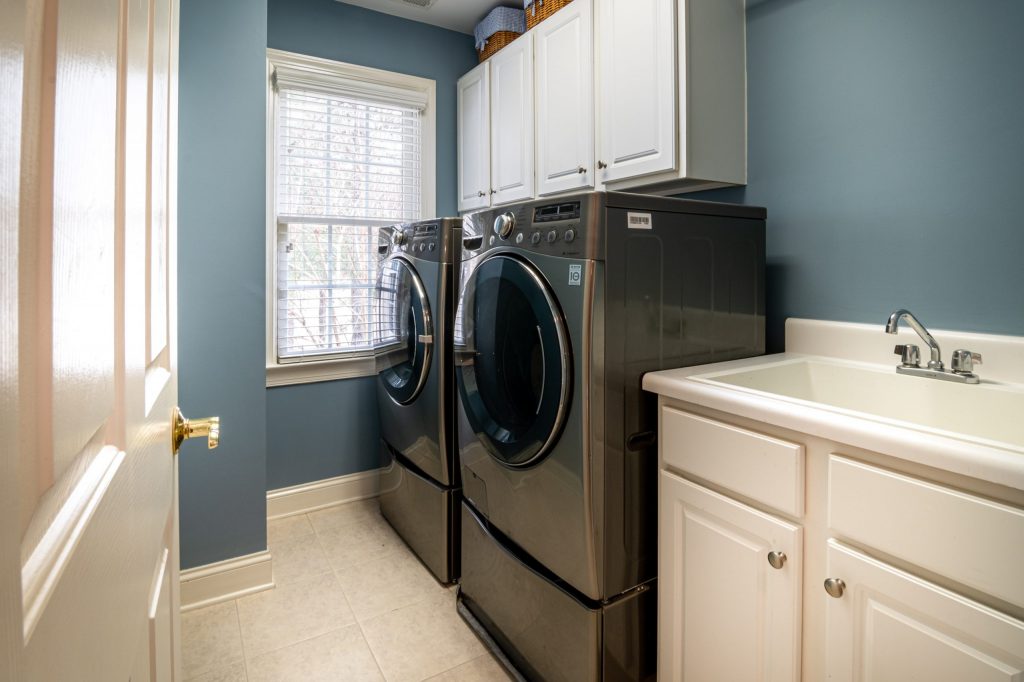 There are two main culprits to this problem:
Moisture – If your washing machine stays wet for too long, that damp environment is going to promote the growth of things like mold and mildew. Mold and mildew are what creates this strong odor.
Fragrance – the fragrance added to your laundry detergent doesn't go away well. It's very easy for it to build up. And the more it builds up, the older it gets. And well, that old fragrance build up begins to also smell bad, thanks to bacteria that loves to hang out in it.
How To Eliminate Musty Washing Machine Smells
1. Leave the door open. You need to actively keep the door of your washing machine open in between loads. This allows the moisture inside to dissipate, and not stay trapped inside. I get that this can be a challenge, since your machine may be in a closet, or a small area that doesn't allow for the door to stay open. But whenever you can, leave it open for even a little bit!
Bonus Tip: Make sure you're wiping down the rubber seal on the inside of your door on a regular basis. ESPECIALLY if you're unable to keep the door open between loads. The easiest way to do this is to keep a Norwex EnviroCloth closeby. Dampen the cloth after every few loads and wipe the rubber down, ensuring you get into the folds of the rubber as well. Rinse well and hang to dry.
2. Clean your washing machine once a month. Most washing machines these days have a 'tub clean' setting. You should be running this setting once a month. This helps strip off the leftover residue from your detergent. This is a preventative measure you can take to prevent the growth of bacteria.
How to clean your washing machine: Check your manufactuers instructions for how to do this. It's typically as simple as 'Add 1 cup bleach' and run the cycle. You know I don't love bleach. Alternately, you can use vinegar in place of bleach and it will clear away all the offending residue.
3. Switch to a fragrance and filler free detergent. Remember how I mentioned that fragrance leads to offending odours? You want to keep the extra gunk that leads to buildup OUT of your washer. I've received repeated feedback from customers that when they switch to using Norwex Ultra Power Plus detergent exclusively in their front load washer, the musty washing machine smell not only goes away, but NEVER COMES BACK. That is some awesome feedback!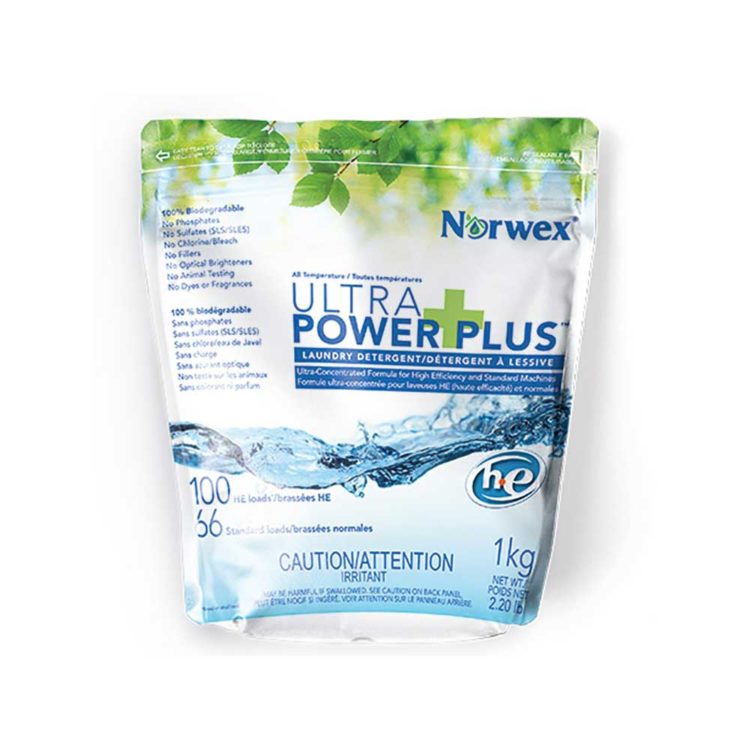 This is a GAME CHANGER, my friends. You wouldn't regret this switch. Get your bag of concentrated Ultra Power Plus from my shopping site here:
These three simple tips are going to make a big difference in freshening up your washing machine for good. I'd love to hear how you make out with them, so please come back and leave a comment once you've tried them out!