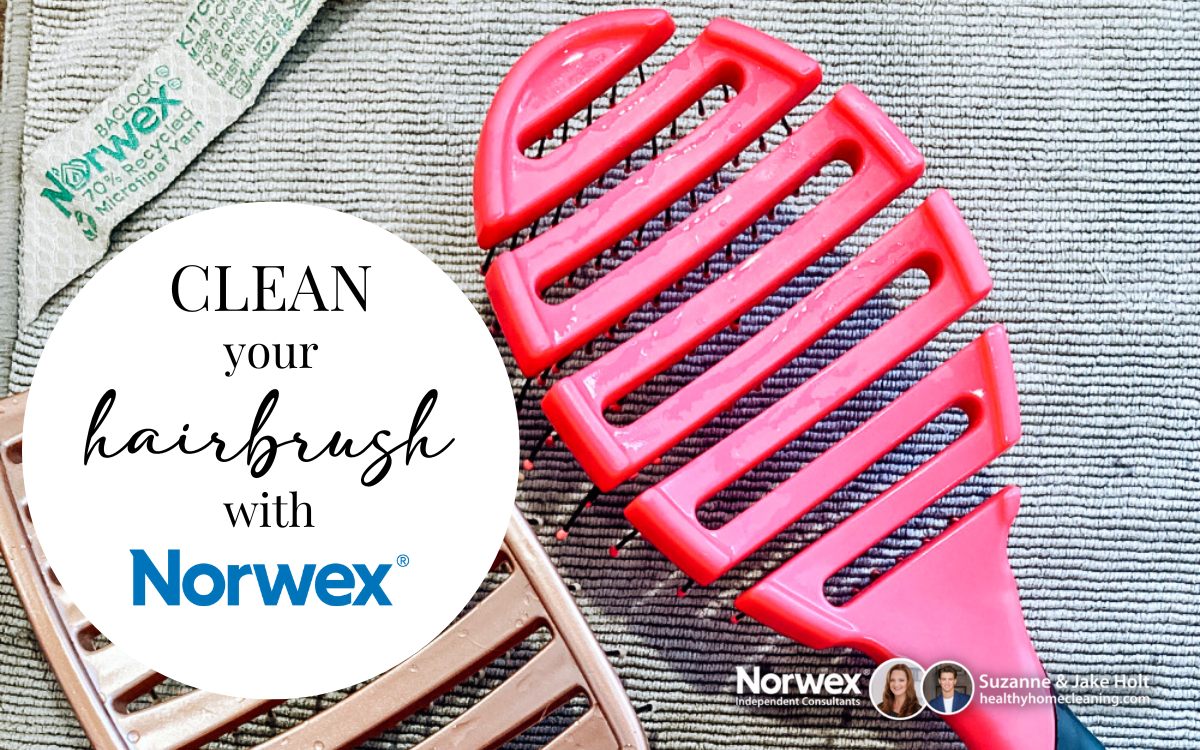 My hairbrush gets so gross. I know yours does too! And by golly, they're a nuisance to try to clean. But I've found a method that makes the job not so tedious, and there are no harsh chemicals needed. Here's a step-by-step guide to help you clean your hairbrush quicker than usual.
What You'll Need
For this method, you'll want the following:
Your dirty hairbrush(es)
An old toothbrush
A comb
A shallow tray with sides, a big bowl, or your kitchen sink
Hot water
Norwex Ultra Power Plus Laundry Detergent (just trust me – it's an amazing all-purpose cleaner!)
A towel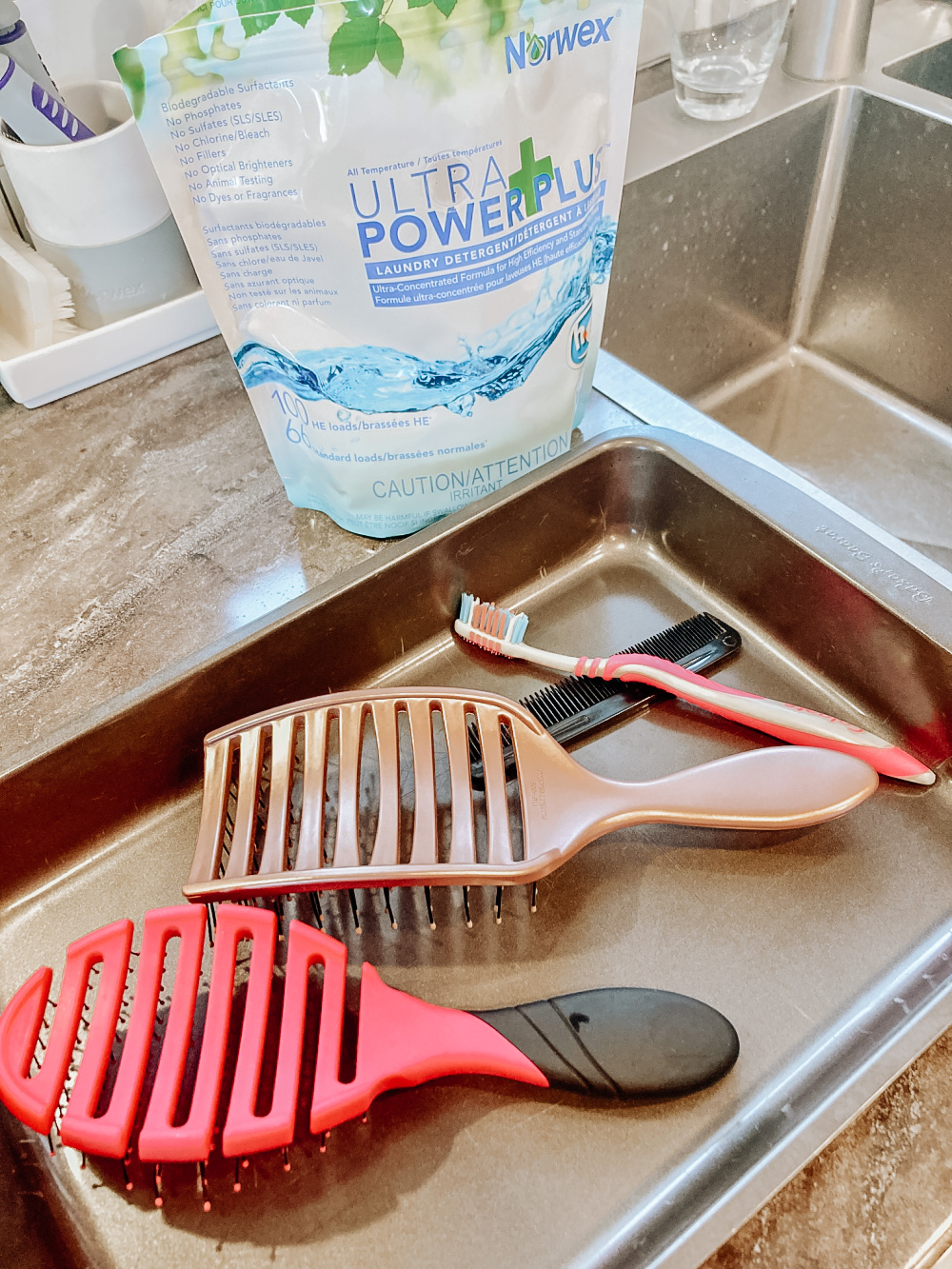 The Method
1. Remove excess hair from your brush. I find it easiest to run a comb through each row, loosening the hair. Then use your fingers to pull the hair out. Discard.
2. Fill your tray (or large bowl) with hot water
3. Sprinkle about 1/2-1 tsp Norwex Ultra Power Plus Detergent and swish it around so it dissolves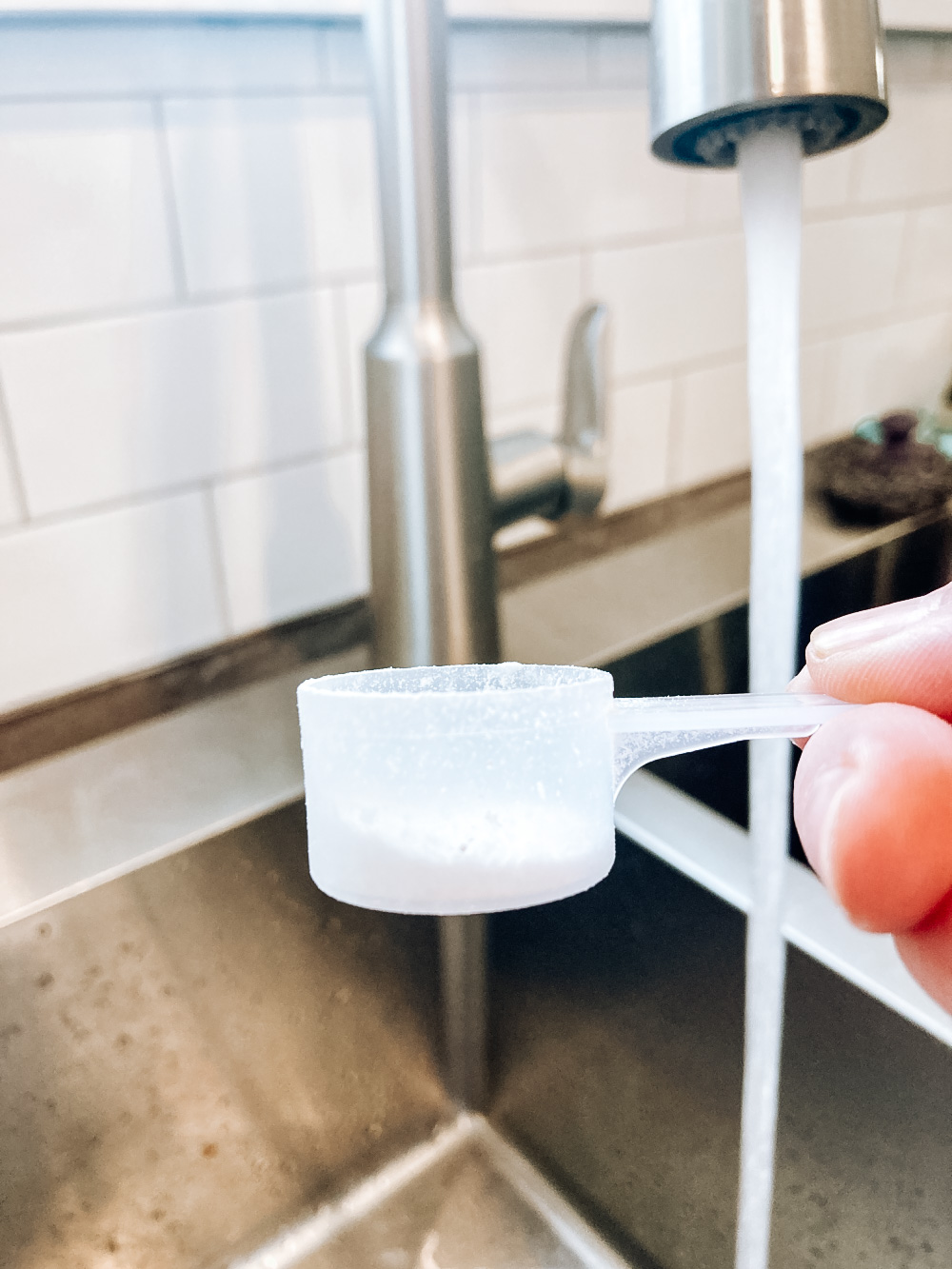 4. Place your hairbrush in the water. The water should be covering the end of the bristles, which are the dirty part, so they're fully soaked.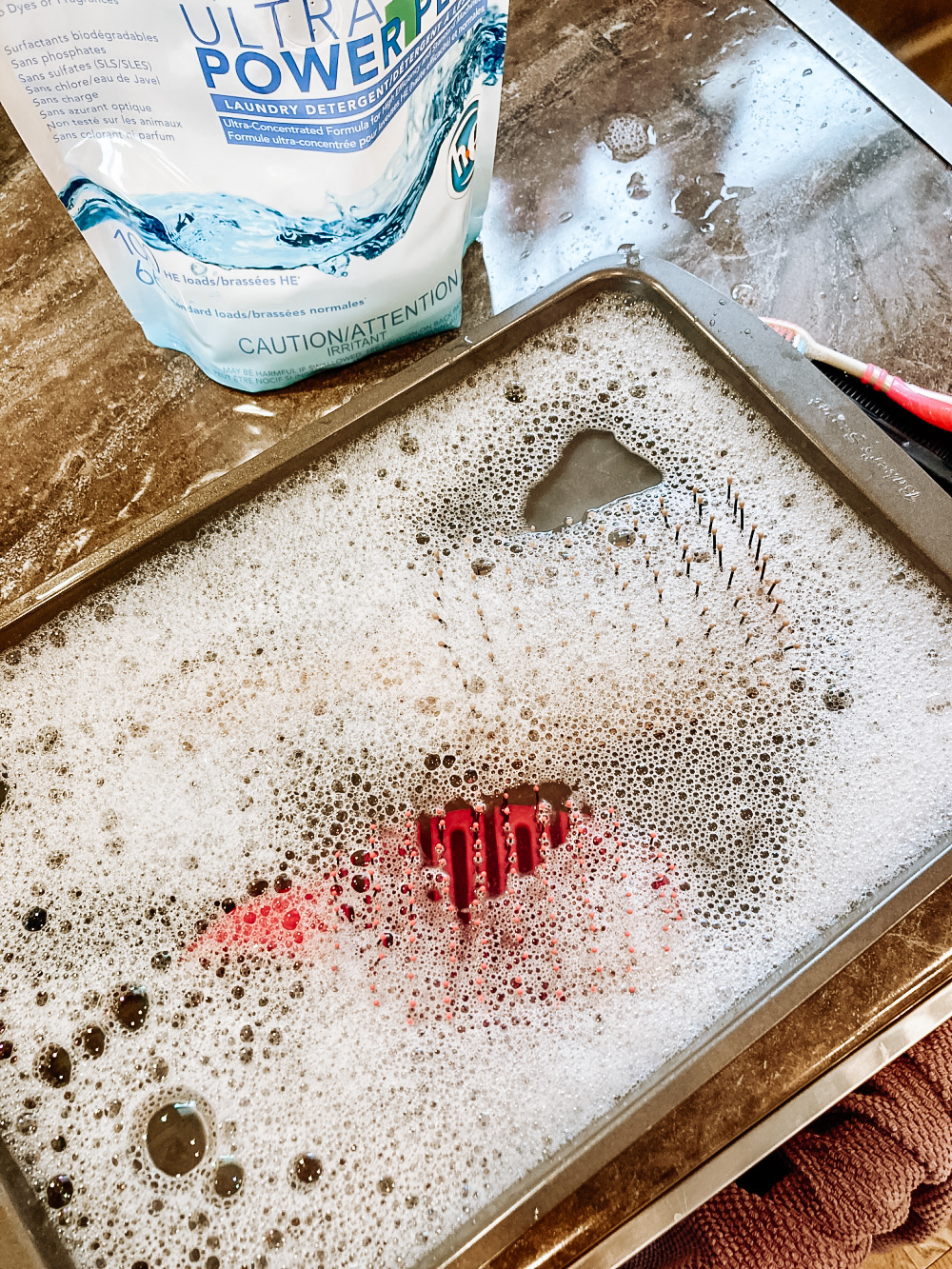 5. Let sit for 30 minutes. The detergent will help loosen the oils and dusty buildup, so it's easier to clean off.
6. Grab that old toothbrush and rub each individual bristle so that you're loosening the build-up even more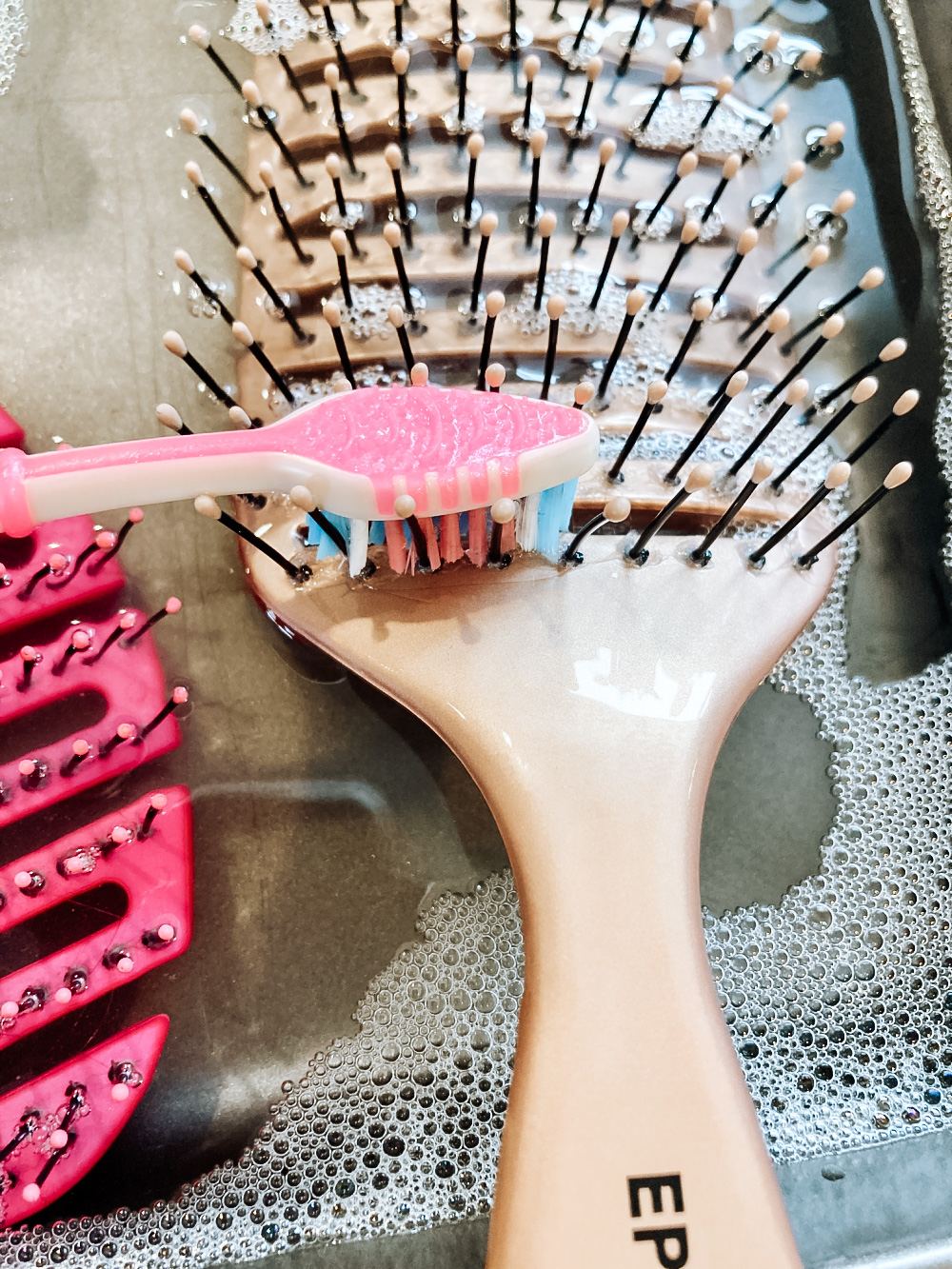 7. You may still have some pesky dusty balls wrapped around the ends of your bristles. It's helpful to use your fingertips and/or nails to pull these up the shaft, then pull them off. Hopefully, your soaking and scrubbing has loosened most of it in advance. If they're still really persistent, soak your brushes for another 30 minutes, then scrub with the toothbrush again.
8. Rinse your brush well, then dry upside down on a towel (*ahem* a super absorbent, quick drying Norwex Kitchen Towel)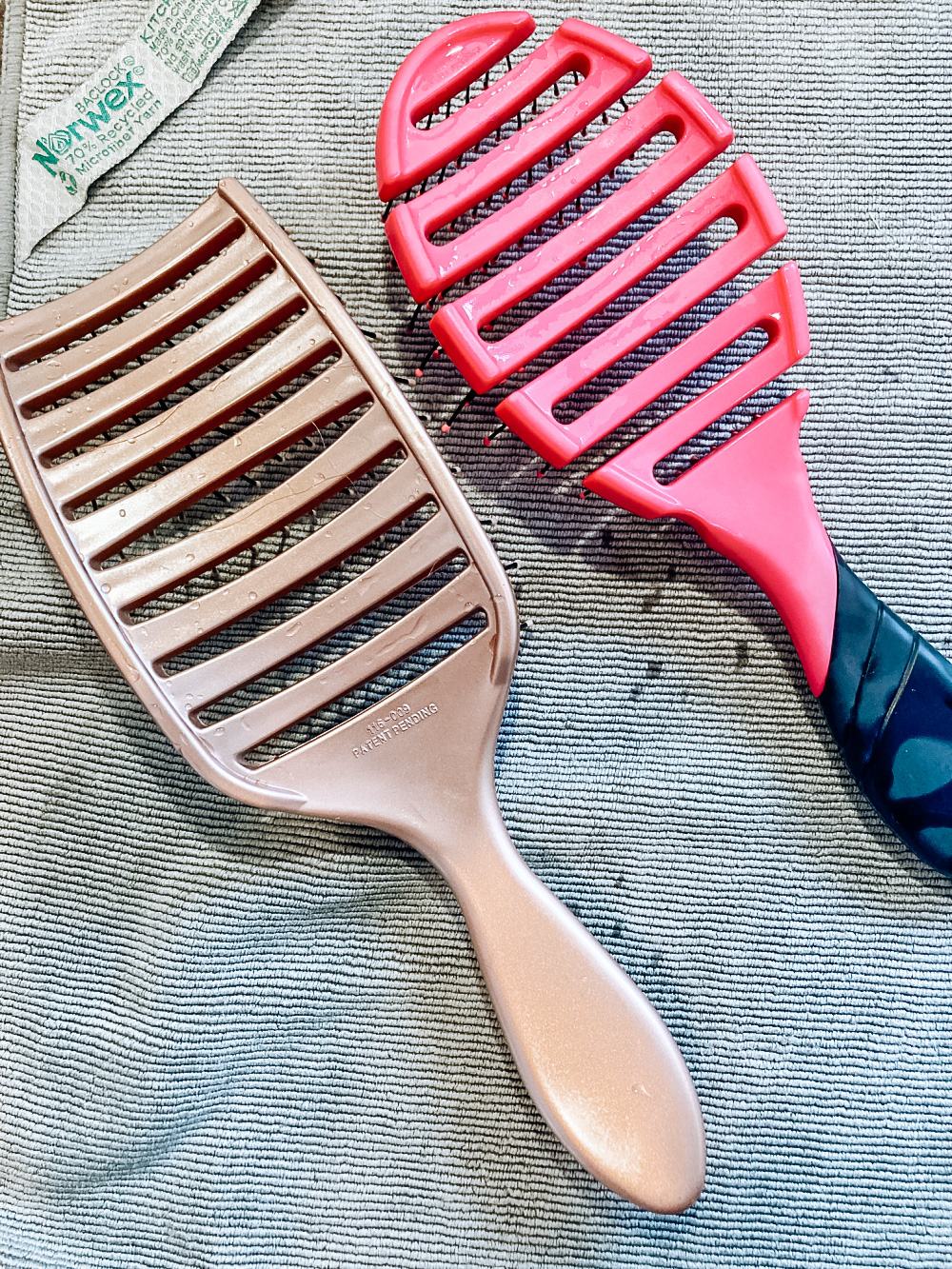 9. Once dry, ooh and aah over how clean your brush is and ask yourself why you didn't do this job sooner!
That's how simple the task is. In an ideal world, you'd clean your brush(es) monthly. But I don't know anyone who lives in an ideal world! I like to use this method every 3-6 months so that the build-up doesn't get too bad (the more build-up, the longer the job).
Thanks for stopping by. If this method worked for you, or you have more tips to add, I'd love for you to share in the comments!
~Suzanne
Purchase Products In This Post: