We all hope to keep our kid's puzzles organized.
It's actually NOT an impossible task, I promise! I'm going to share a preschool teachers' secret technique that helps them avoid puzzles getting all mixed up by the little ones!
How to Keep Your Kid's Puzzles Organized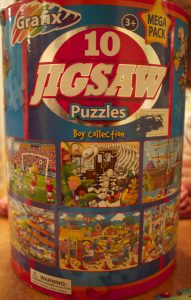 My kids and I were recently at a used items store and came across this jem. All of the jigsaw puzzles you could ever want to keep your kids quiet happy! This set contains five 48 piece puzzles and five 100 piece puzzles. Yeah, that's right. That's 740 puzzle pieces.
If all the individual bags get dumped (and we know they will), Mommy will not be sorting all of those puzzles back into their piles. She'll be throwing the whole thing out!
But, that would be a shame!
So here's what I do to avoid that.
This can be done with any singular box of puzzles too, in case your puzzle boxes get dumped or mixed by younger siblings.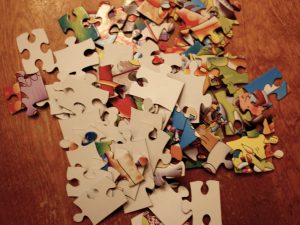 Get out some permanent markers or pens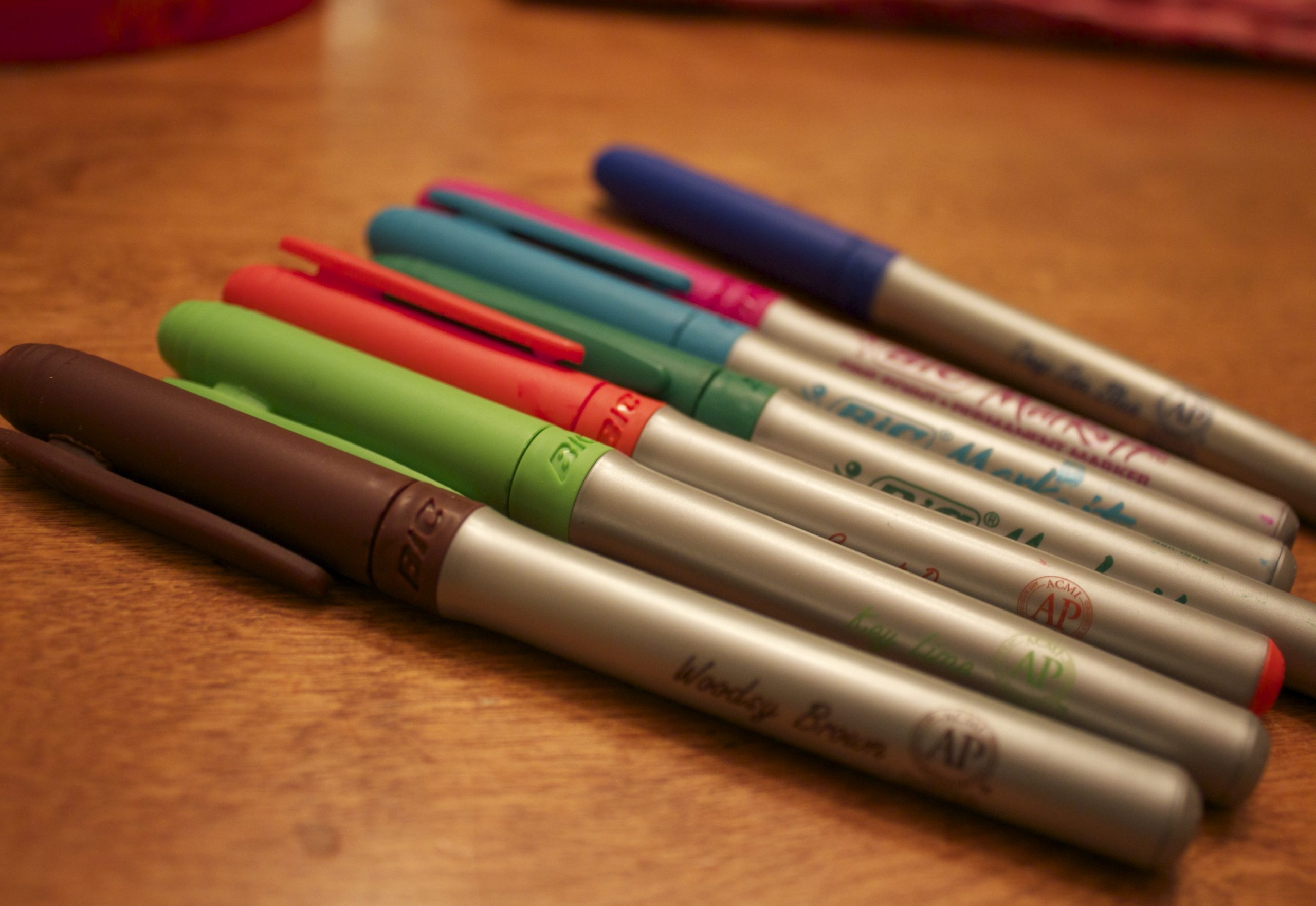 Choose a symbol to mark on the back of each puzzle piece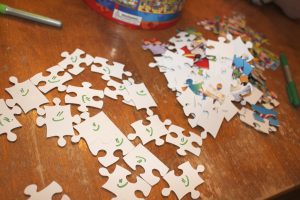 This puzzle was bestowed with a happy face. We did different shapes, lines and coloured scribbles. The marks are large enough that they're easily identifiable. Another option is, if you have a large booklet filled with different little stickers, you can quickly stick the back of each piece with the same sticker.
To make this process even quicker, get your minions children to help you!
We then stuck each puzzle into zippered baggies so they don't fall out easily and now we're set!
So, get to it!
You won't regret taking the few minutes it takes to do this 'keep your sanity' measure!
Save