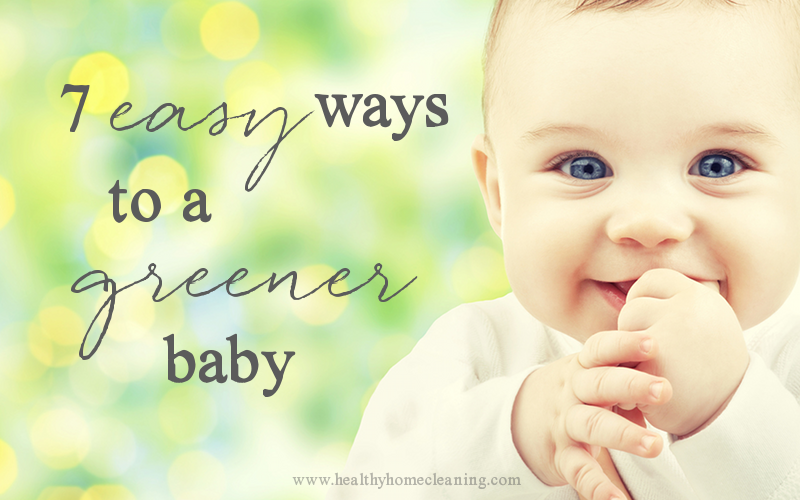 Don't worry. I'm not talking about a green-colored baby! I'm talking about an eco-friendly baby!
Obviously, your baby is not going to make the choices to be green. But in our chemical laden society, our babies are exposed to chemicals right from conception! So we, as mothers, have the opportunity to make the choices for them.
Part of the problem with having an eco-friendly baby and home is that it seems, well, impossible! I know that when I was pregnant and my kids were babies, I was overwhelmed with all of the 'do not's' to keep them safe. There are SO MANY 'terrible' things to avoid, that a part of me wanted to throw my hands up and say, "Why bother?!"
However, any step, whether big or small, DOES make a difference when it comes to our health and the health of those we're caring for! And one thing I've discovered is that baby steps always lead to bigger steps, then even BIGGER steps. Case in point, when I was first introduced to Norwex 7 years ago, I was NOT an environmentalist by any stretch of the imagination. Being 'green' was barely on my radar. Now, I'm selling green products, helping others sell them, and writing about it today! So, if you start when your kids are just babies, as they grow, your home will grow in 'green-ness' and become more and more healthy for both you, your baby and the earth!
Fact: Children are more vulnerable to the effects of toxic chemicals than adults. Their immune systems and central nervous system are immature and still developing, which means their bodies are generally less capable of eliminating toxins.
"…The U.S. Environmental Protection Agency (EPA) has suggested additional safety factors … in regulating in utero and postnatal exposures to many environmental chemicals [Cresteil 1998; Renwick 1998; Dourson et al. 2002]." 
7 Ways to A Greener Baby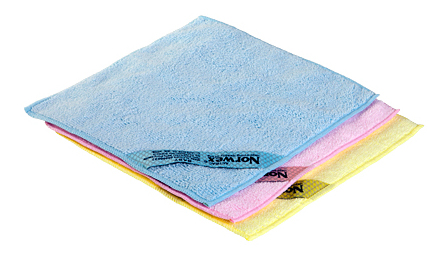 No surprise that a lot of the ingredients in shampoos and soaps, even those made for baby, contain ingredients that are known hormone-disruptors  and carcinogens.
Use these in the tub instead of baby body wash  – they only need water to clean, they work fantastic, they're great for sensitive skin, and you'll end up liking them for yourself as well!
Tip: Keep a few of these cloths in the kitchen as well, for sticky hands and faces after meals. Give a quick rinse after use, hang to dry, and the BacLock® works to self-purify the cloth until the next time you need it.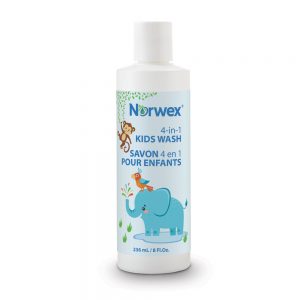 Use this for a fun bath and keep those harsh chemicals out of the tub! This all-natural soap has a fresh scent and is biodegradable.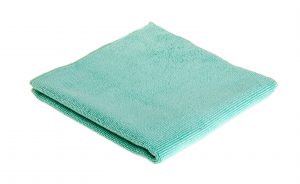 Get rid of disinfectant wipes (which actually need 4 minutes on the surface to disinfect) and use the EnviroCloth to clean your home. The EnviroCloth can remove up to 99% of bacteria from a surface, lasts more than 500 washes (minimum), and cleans with just water – no harsh chemicals needed! You just throw this in the wash when it's heavily soiled. Easy. Peasy. I use this everywhere in the house!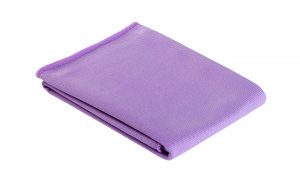 Say 'A Bu-Bye' to your toxic window cleaner (pic of kid licking window). Window Cleaner is some harsh stuff that can lead to asthma and respiratory issues, as well as skin allergies, among others.  Your windows will also get clean faster, and ACTUALLY be streak free.
BONUS: you can train your babies when they're older to do the job themselves! Even as young as three years old!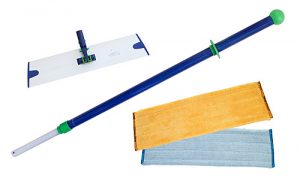 Your babes are crawling all over your floor. Do you REALLY want it covered in chemicals? Use the Norwex Wet Mop pad to clean your floors with just water. Grease, grit, grime and sticky somethings are all removed from the surface and no chemical residue of any kind is left behind either!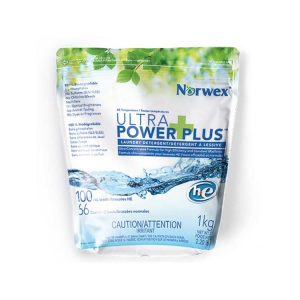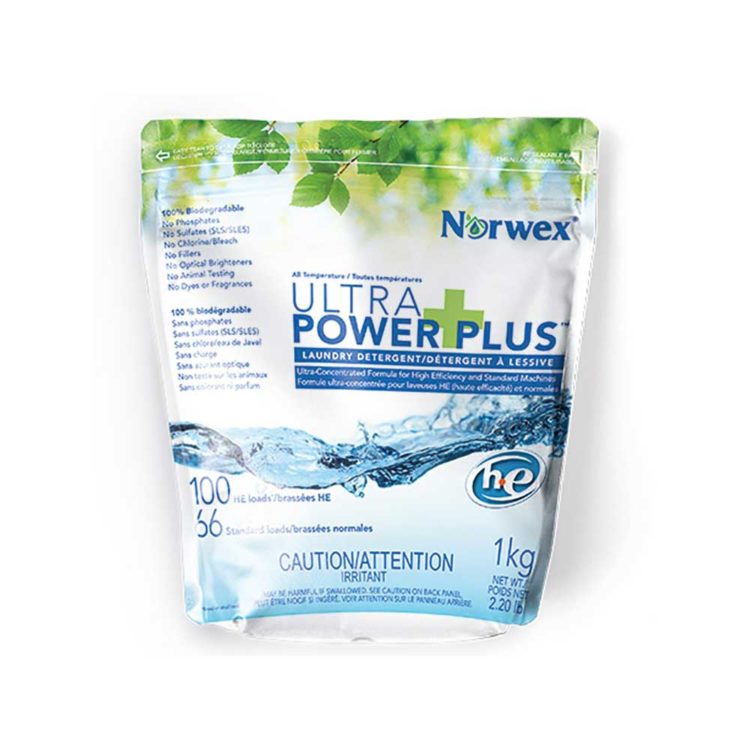 Get your kids used to un-fragranced clothes right from the get-go! We are so deceived by fragrance -it does not equal clean. It does equal toxic though!   People have a hard time switching to a greener laundry detergent because they miss that 'clean laundry' smell. So, help your baby by making 'no smell' the norm! You'll benefit them by keeping the following from coming in contact with their skin:
phosphates, sulfates, chlorine, dye, and fragrance.
Plus, you'll be helping the earth with its biodegradable ingredients absence of fillers!
While you're at it, get rid of the dryer sheets and switch to the Fluff and Tumble Dryer Balls. Once again, this is hard for some, as eliminating them also eliminates the fragrance that they transfer to your clothes.The Fluff and Tumble Balls are great in that they not only reduce drying time and static, but you can ALSO add two drops of essential oil of your choosing to two of your balls (made of 100% wool) when your clothes are dry. Toss the balls back into the load and run the dryer on fluff (no heat) for 10 minutes and presto – you have naturally scented clothes!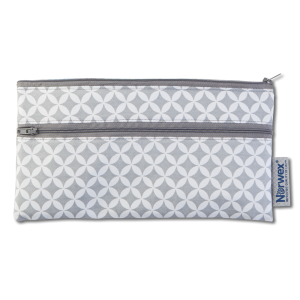 Did You Know? Wet wipes are one of the most common consumer items in our landfills, making up 30% of non-biodegradable waste? And that typical antibacterial wet wipes can also harbor hundreds of untested chemicals in the form of fragrances?
Your baby can be eco-friendly on-the-go! Use this water-resistant bag when you're out and about, in the stroller, the car, the diaper-bag, or your purse. There are two pockets, one for dry wipes, and one for wet. Keep the Baby Body Cloths inside,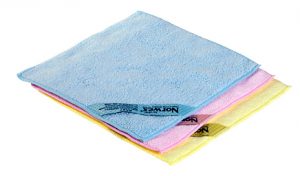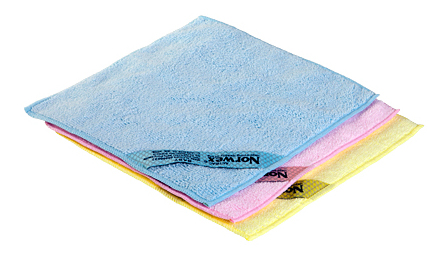 with a small spray bottle, so that you're ready for messes at all times, without the waste of disposable wipes! Tuck the used, wet cloth in the other zippered pocket and launder when you get home. Or, more realistically, drape it in the laundry room somewhere when you get home, so it doesn't become gross,  until you get to the next load of laundry!
All of these products are available on my shopping site, so come on over and green-up your baby!
Thanks for stopping by!
~ Suzanne