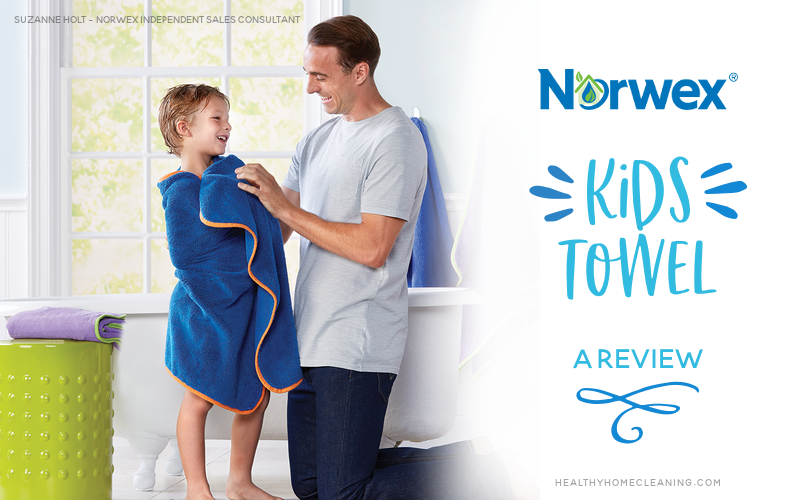 Norwex has released two new bright and fun colors in their kid towels.
Fun new colors are great, but the real question always asked (well, at least by me!) is: what's so great about this product? Is it WORTH it?! I've had the blue and purple towels in my home for over a year. I love reviewing a product, putting it to the test, to see if it's more than 'just fun'. Here's what I've discovered I love about these towels, (that I think that you will love too!).
Norwex Kids Towels – A Review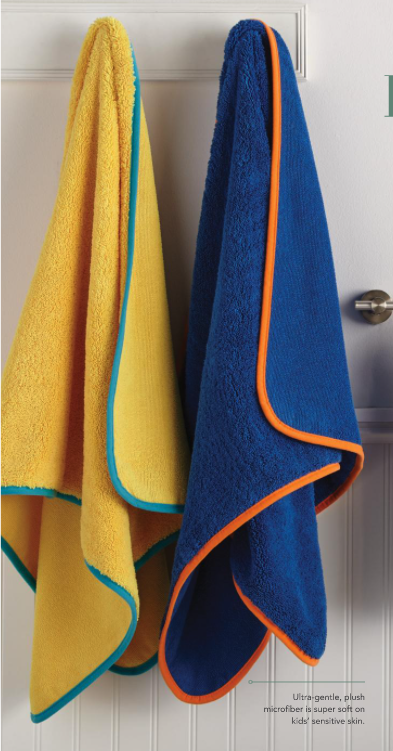 What I love about the Norwex Kids Towels
The colors are on point! Just look at these bold, bright colors, that also have a fun contrasting trim!
Super fluffy on one side, with a thick, dense weave on the reverse. These towels are nice and soft, warm and cozy.
Color coded possibilities for your multiple children (less fighting!!!)
Super absorbent, like all Norwex microfiber, so they won't DRIP EVERYWHERE
Norwex microfiber allows them to also dry quickly and effectively in between uses (way faster than the average towel!)
Contain BacLock, so they're going to self-purify in between uses (less laundry!!!)
Just the right size for all ages. These are nice and oversized for your toddlers, but they're also big enough for your 12 year old. And if it so pleases you, they fit a small adult too
Have a loop to make hanging, and drying, easy
2 year warranty
Colors don't fade with washing!
The one thing that I don't love
They don't make these in full grown up sizes and colours. Seriously. They're so fluffy and cozy, and they'd totally be my jam if they were even bigger. If you want to know more about the adult sized towels (that are still awesome, but just different), you can check out that product review here. 
Since I have nothing truly negative to say about this product, these are a 5 star review in my books! They do not disappoint!
Get your hands on one or many of these cute kids towels over at my shop. Thanks for stopping by!
~Suzanne