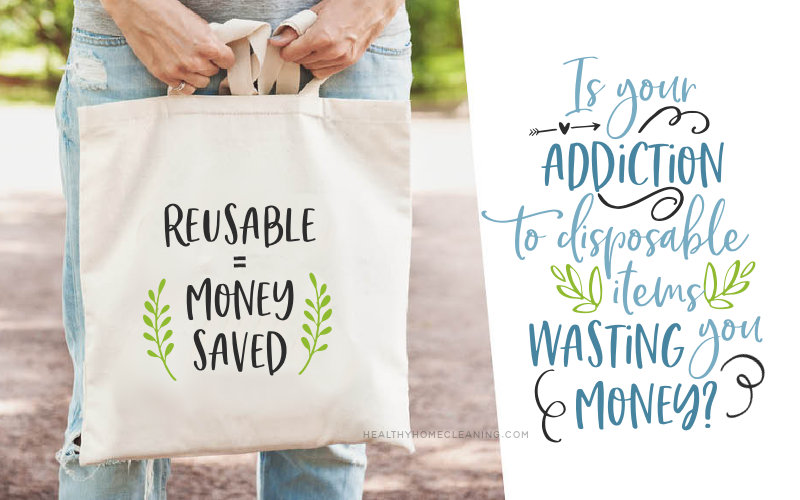 We live in a world of convenience. And it is SO NICE! Life is easy when there are so many 'grab-go-and-throw' items available today. What is astonishing though is that this is still a very 'new' way to live. It's only with the industrial age, and the revolution of transportation and technology, that we have as many products available to us.
People used to have to repurpose so many items in their life, because it was the only option. Not only that, they couldn't afford to continue purchasing items, just to throw them away. Reusing items was their only option.
However, it's our 'norm' to not have to reuse an item.  And since it's totally normal for us, we don't think twice about using something once and throwing it away. But, there are two significant issues with using so many disposable items once and then tossing them. 
Why the 'Convenience' of Disposable Items is an Issue
It's costing us money
It's filling landfills and waterways
What if instead of accepting convenience as a norm, we make a conscious effort to slowly switch back to the reusable versions of these items? This is not only helpful for your bank account, but is an eco-friendly way to live, too!
Switch to Reusable
Here are examples of items you can slowly switch to. And remember that there are significant cost savings for YOU by slowly switching to even a few of these items, since you make the investment up front, and then don't have to continually re-purchase these items on a regular basis.
Diapers
This is one reusable product that has been popular for a long time now. Cost comparisons demonstrate a massive savings over time, when you invest in cloth diapers. Cost savings are practically astronomical if you use them for more than one child, as you grow your family!
Baby Wipes
If you're already using cloth diapers, it's easy to incorporate reusable wipes into your laundry routine. Make washing simple by using the Norwex Baby Body Wipes, since they only need water to clean skin. You can toss them in the dirty diaper hamper and wash them with the diapers!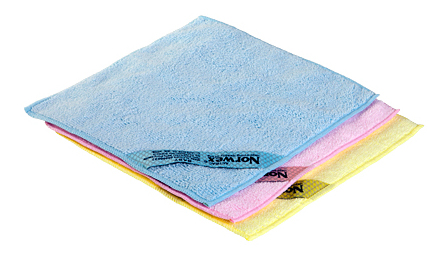 You can also use them 'on the go' instead of disposable wipes, storing them in a cute waterproof bag until you get home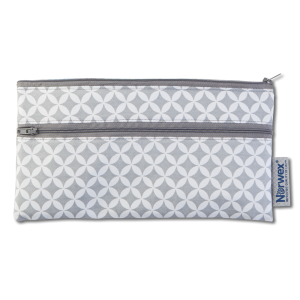 Reusable menstrual pads and liners
These are absorbent and easy to wash, and will last you for years. Think about all of the money spent every month on this one product that you can stop purchasing over and over again!
You can make your own pantyliners if you're good with a sewing machine, or purchase pre-made ones. Do a search online, for vendors or etsy sellers who offer these products. You'll find them everywhere!
Menstrual cups
If you're a fan of tampons over pads, there's a reusable option for you too! These reusable products are taking the world by storm. They're easy to use, easy to wash, and a safer alternative than tampons, as they don't carry any risk from Toxic Shock Syndrome, as tampons do. Again, this will last you for a number of years before you have to purchase a replacement. No more monthly trips to the pharmacy to grab another box of tampons!
Reusable paper towels
Yup. This is a thing!
These Counter Cloths are the same size as a half sheet of paper towel. They're super absorbent, and can be used wet or dry, to wipe up spills or sticky spots. You don't even have to launder after every use. You can rinse, hang to dry, and reuse a few times before you need to launder them (thanks to BacLock technology!). They're also handy for wiping little hands and faces, or using as napkins!
Food wrap
Instead of plastic wrap, wax paper, aluminum foil, or zipper plastic bags, use items like:
Reusable containers. Think quality, so they don't crack after only a few uses, but ones with lifetime warranties.
Bees wax wraps. These are more versatile than plastic wrap, keep food fresh longer (as it's breathable), will last one plus years, and are also compostable at the end of their life. I love the Abeego brand
Silicone covers. You can get silicone covers in all shapes and sizes for your different dishes. Check out the square, rectangle, or round covers in different sizes, from Norwex.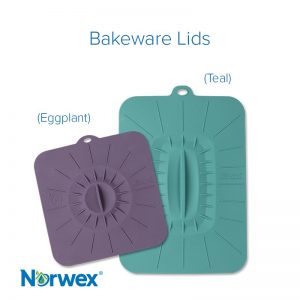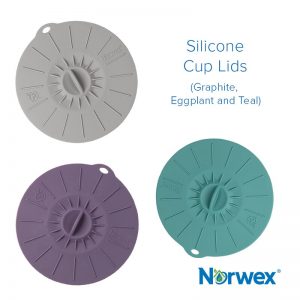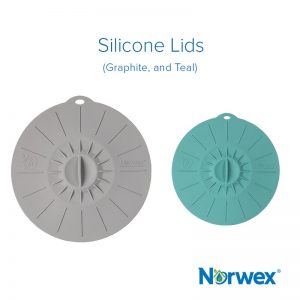 Disposable Dusters
This one is super easy to replace, with a Dusting Mitt! It works the same: a static charge attracts dust to the surface and grabs onto it. BUT, the Norwex Dusting Mitt doesn't get tossed after it's used. You take it outside and shake it, and then use it again and again. You don't need to buy refills. Because it lasts for years. And years. And years! You only need one, but it's fun to have one for each hand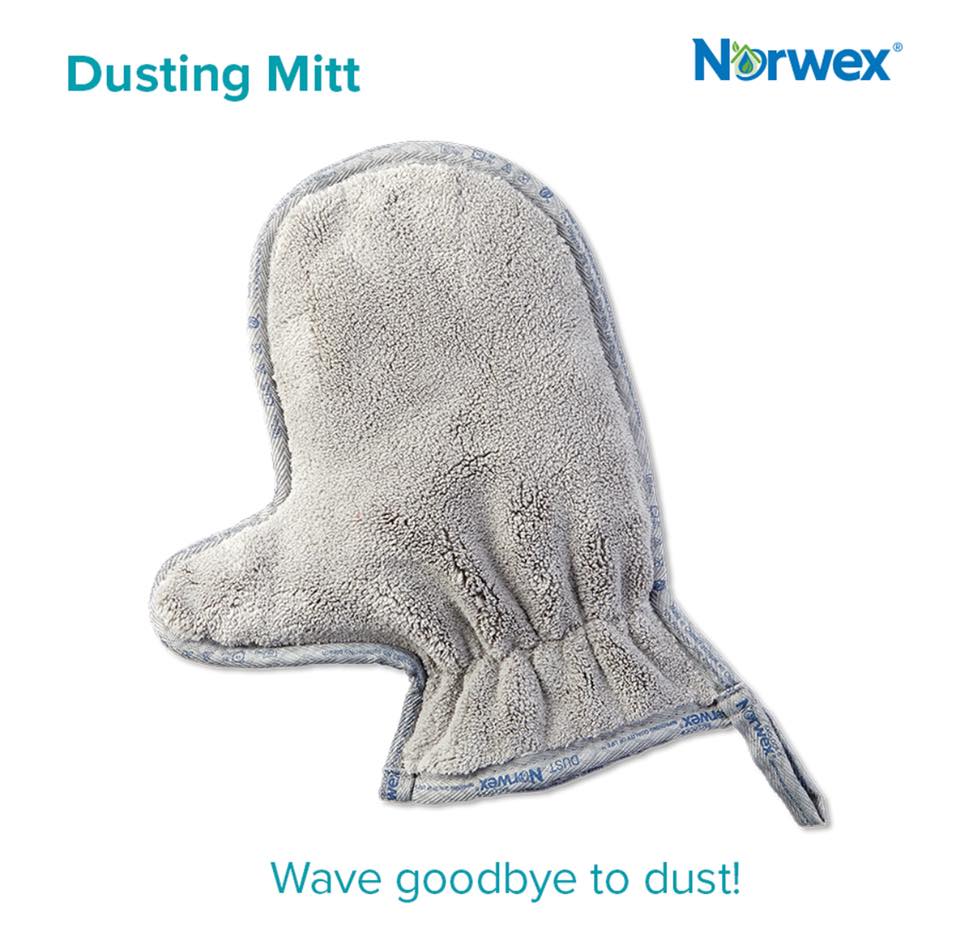 Disposable dry and wet mop pads
These really add up in cost, and they really fill up the landfill! Use a mop that has washable, reusable pads instead. I love the Norwex Mop System, that I can use to dry dust the floors to get the dust bunnies and pet hair off the floor in a snap.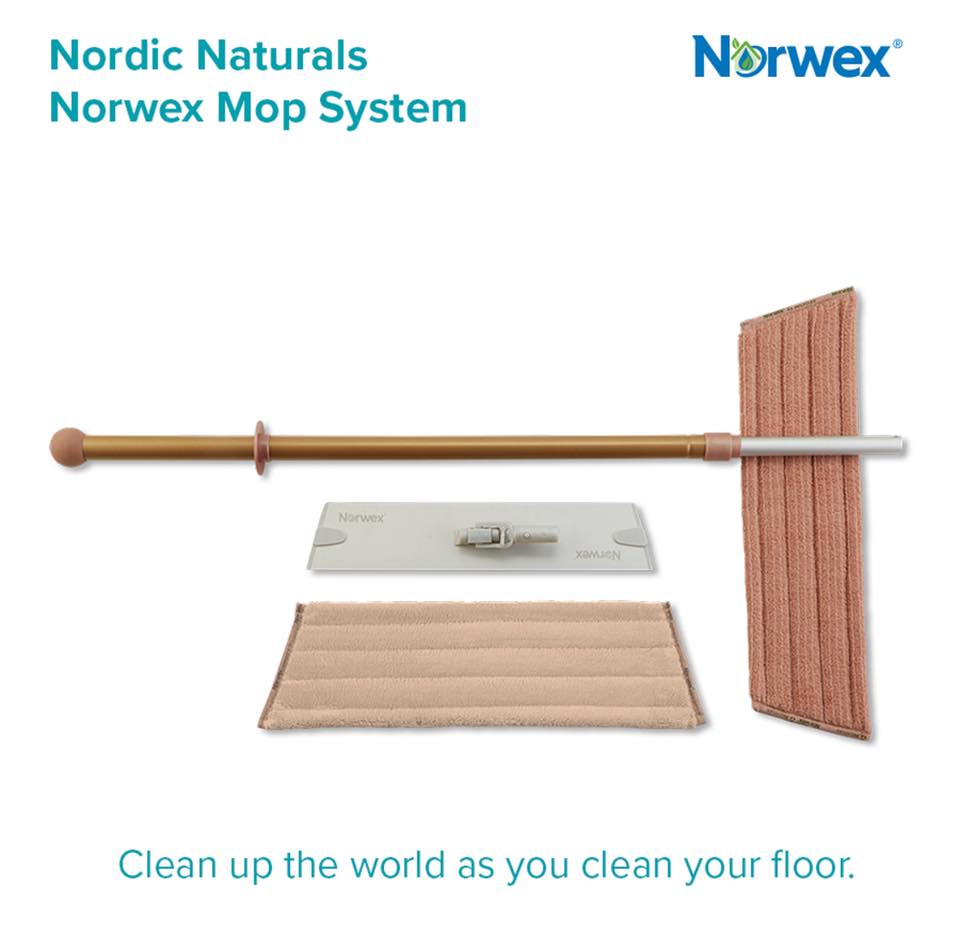 When I'm done, I just brush it off and it's ready to use next time. When I'm done doing a wet mop of the floor with the blue wet pad, I throw it in the laundry and then – reuse it! Once again, you'll get so many uses out of it (years upon years), and no longer need to add a package of dry OR wet mop pads to your grocery cart every month. More dolla' dolla' bills can stay in your wallet! 
___________________________________________________________________
Remember that change takes time. What is ONE item you'll switch to this month? Comment below with the change you want to make (and the estimate of how much money you'll save by the end of the year!)
~Suzanne