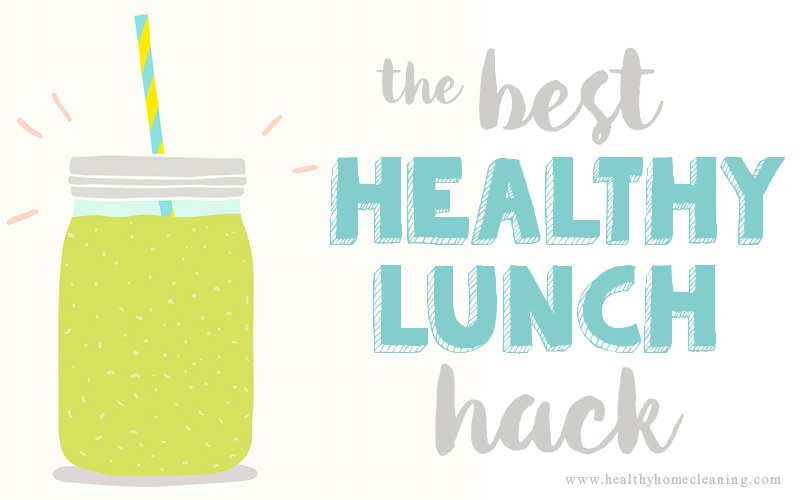 Are you dreading the responsibility of making school lunches again? Feel stuck on ideas? This #1 Healthy School Lunch Hack is definitely one you'll want to steal from me. My favourite go-to snack is:
Smoothies!
Smoothies are great because you can JAMPACK them with healthy goodness. For instance, throwing in Kale or Spinach is an easy go to. Just buy chopped, frozen Kale or Spinach and keep it on hand in the freezer.
The bonus is that your kids WILL NOT KNOW! Cross my heart, they won't be able to taste it. And you can choose how sweet they are, from no sugar, to using better sweeteners, like honey.
And your kids will LOVE their smoothie. In fact, finding a smoothie in their lunch bag will make them feel special.
ProTip to save you $$$$:
 You know that bag of baby spinach that goes bad really quickly in the fridge? When you notice it starting to wilt, chop it up and keep it in a ziplock bag in the freezer. Or keep your eye on fresh Kale at the grocery store, and when it's on sale or clearance, bring it home, chop it up immediately, and stash it in the freezer in a ziplock bag!
Bonus ProTip:
Look for sales on pre-made fruit and veggie smoothies.  Either freeze them to stock up, or buy the ones that go on clearance because they're going to expire soon. Blend these with some yogurt to boost them with protein, and your life just got easier!
Norwex Tip: Chop your veggies up using our new Cutting Board, made of biodegradable material!
Smoothie recipes are so easy to find on the web. And, you can also just make them up as you go, using up whatever fruit you have in your fridge or freezer! And in my experience, you can add spinach to ANY smoothie.
Now, what about a container?
The easiest container to send your smoothie in is a mason jar. Yes. Glass. To school.
(Fellow consultant
Crystal Moore
has been sending smoothies and other snacks to school with her kids for the last 6 years, and only ONE has ever broken while at school!)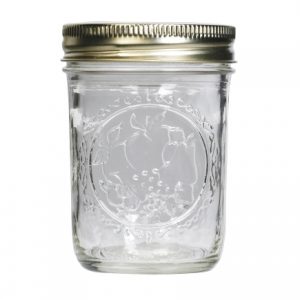 So, you don't need a fancy plastic container. Mason Jars come in different sizes. AND – they fit the Norwex Stainless steel straw! Did you even know that Norwex sold straws? All the cool kids have reusable straws these days, you know. And, the coolest kids have ones that aren't made of plastic!
That's 500 million straws in the landfill EVERYDAY!!!
These Stainless Steel Straws are reusable, washable, and come in a pack of four (drink not included *wink*)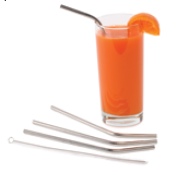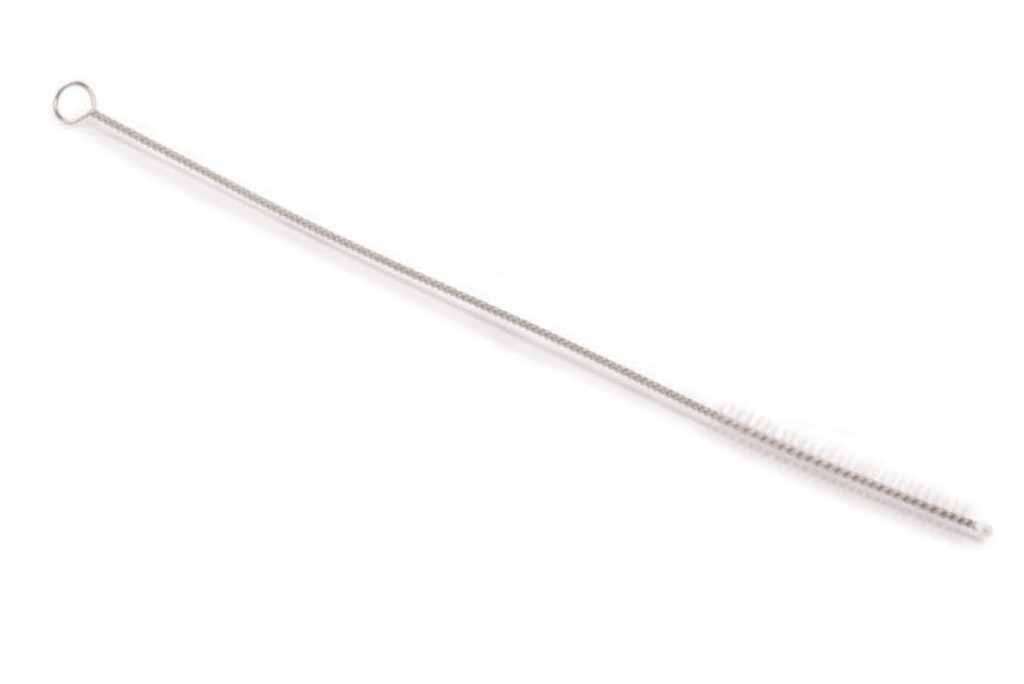 People are amazed by this little brush. Seriously! This skinny, bendy brush makes life so.easy.
And, you can pack YOURSELF a smoothie and a stainless steel straw in your lunch too. You'll add extra veggies to yours, of course, because you're an adult and can handle it. Maybe even a little protein powder to be extra cool?
You'll also be saving the world, with one less plastic straw in the landfill, so you'll pretty much be bumped up to superhero status. *wink*
Okay – in the spirit of this blog, time for an honest review: When I first had the stainless steel straws, I thought they were weird. They were a 1 star item, in my opinion. I did NOT like the metallic taste at first. My kids loved them right away. But here's the thing (and I don't even know why) – over time, my opinion of them changed. Now, they don't have a weird, metallic taste to me. I actually really like them. Especially for really cold drinks. Ice water. Iced tea. Good girl moonshine. Sparkling water. They are my go-to now, and get 5 stars from me! Not to mention the fact that I truly feel like I'm helping to save the world when I use them. So, if you think that a steel straw is weird, give it a go. And you'll get used to them!
I plan to post some smoothie recipes here soon, so stay tuned. 🙂
~ Suzanne