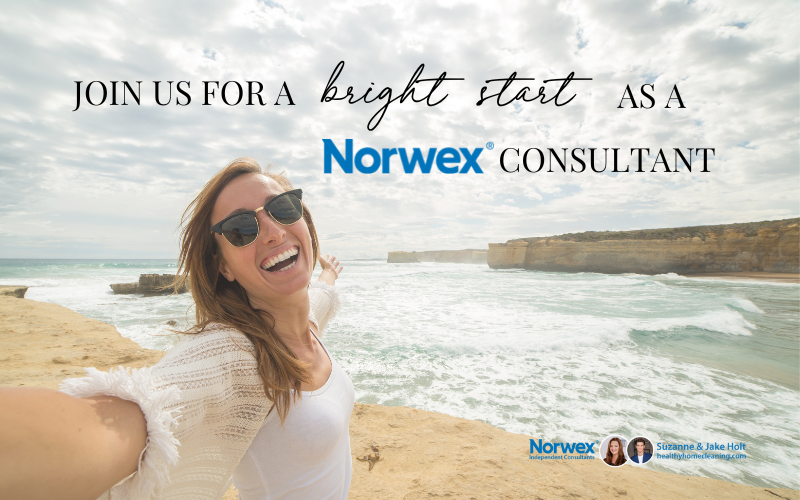 It's your time to shine! Norwex is releasing an all-new program for new consultants; this is perfect timing for YOU. When you join Norwex, you can earn free bonus products in your first 90 days with the Bright Start Program. This program helps you get a strong start in your new business, growing the products you use and have to show to customers. This means less investment for you and more momentum to grow!
Simplicity for a Strong Start
Earning a Bright Start Bonus Package is as simple as this: submit $400 in personal retail sales in your first 15 days after signing up. That's as easy as hosting one online or in-person event shortly after you become a consultant. The average Norwex party tends to have an average of $500 in sales.
When you achieve that easily attainable goal, you'll receive a package containing Norwex products valued at over $150!
What You'll Receive: a Veggie Scrub Cloth, Bathroom Scrub Mitt, mini EnviroCloths, Spirinetts, sample size Bathroom Cleaner and Fresh Produce Wash, Kitchen Cloth, Kitchen Towel, Ultrazyme Dishwasher Detergent and Rinse Aid.
PLUS: if you submit $2,000 in Personal Retail Sales in your first 60 days, you receive a $250 Norwex Shopping Spree to BUY WHATEVER NORWEX YOU WANT!
Earning this Norwex package and shopping spree means you can get your hands on more Norwex to experience products for yourself, share them with others on video and in person, and provide samples to customers.
It Just Keeps Going
When you share the Norwex business opportunity with others and they join you, they can also earn a Bright Start Package. And when THEY do, YOU earn a $100 Norwex shopping spree! (there's no limit on this reward – it's available even after 90 days).
What This Means For You
Not only will you receive products for your home, and products to share with others, but you'll have created momentum. A strong start at the beginning of your Norwex journey means momentum that will help you continue to meet new people, and earn more income.
This bright start is the start to your bright future, sharing safe havens with friends, family, and new customers.
Earn Your Starter Kit for Free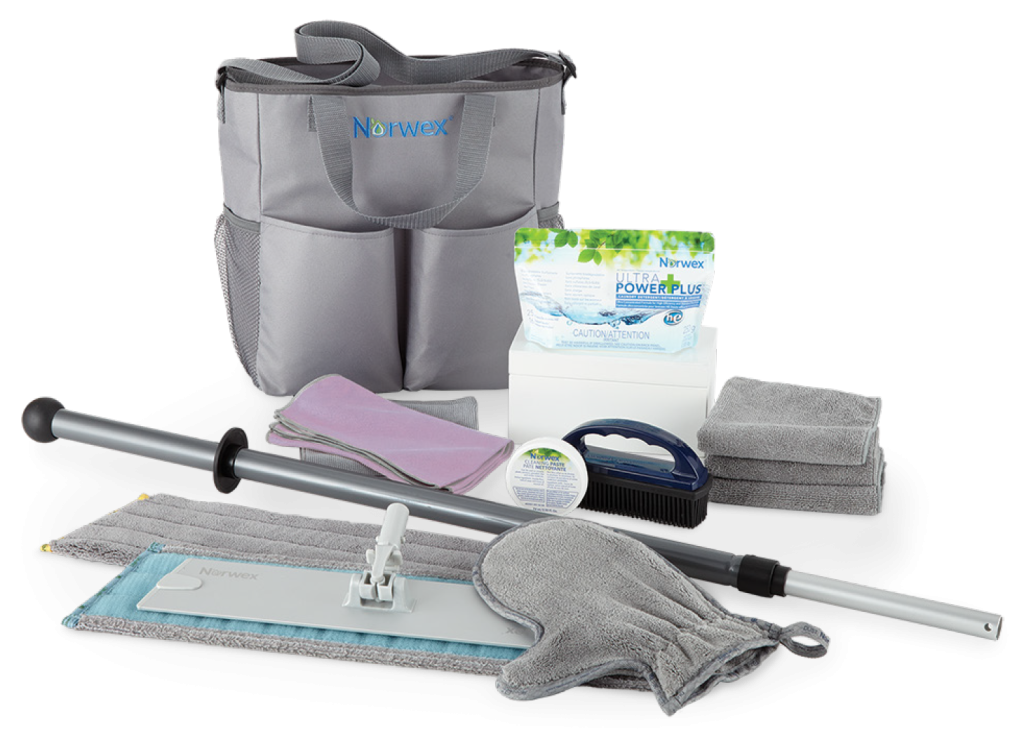 You also have the opportunity to earn your consultant kit for free. The Norwex starter kit is $9.99 upfront, to cover the shipping cost of your consultant kit. After 90 days, you pay $200 for your kit. BUT, there are two ways to have that fee completely waived.
Option #1: Submit $1,000 in Personal Retail Sales in your first 30 days
Option #2 Submit $2,000 in Personal Retail Sales in your first 90 days
These options are again quite achievable, based on the average amount of sales consultants experience from their first few events where they share Norwex products. These rewards mean low investment and high momentum to help you move, grow and earn!
And Guess What!
When a new consultant joins your team in your first 90 days, and THEY earn the starter kit for free in their first 30 days, you get another shopping spree! $50 more Norwex dollars for you! And when a new consultant joins your team at any time and earns the starter kit free with either Option 1 or 2, you get a $300 Norwex shopping spree! Just so many bright rewards 🙂
When you start your Norwex business with me as your leader, I'm here as your mentor and coach to offer support and help you meet these goals, receiving the most from the Bright Start program. I love partnering with new consultants to help support them!
If you're ready, join today to start a new, flexible, work-from-home position!
If you still have some questions, feel free to contact me or check out my FAQ page!