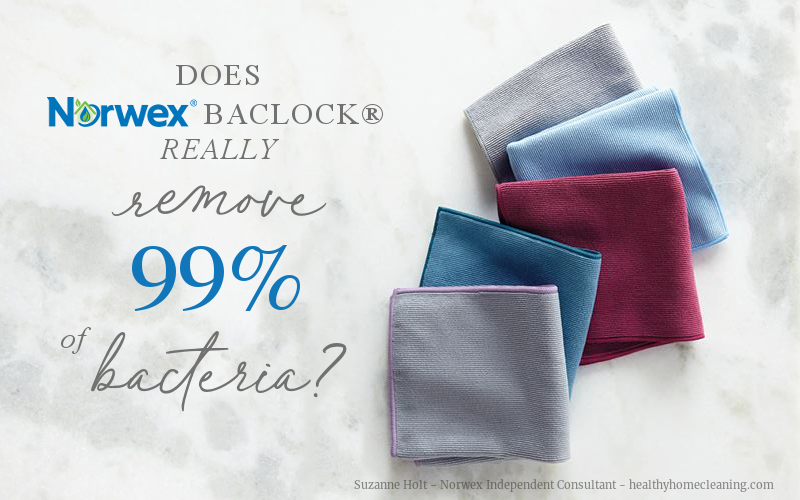 Some of Norwex's claims seem too good to be true, like could "Norwex actually remove 99% of bacteria when used correctly" and "Norwex BacLock inhibits the growth of bacteria within the cloth so they don't stink." How long did it take to actually believe those statements?
It took me some time too! It was hard to work my way up to cleaning the bathroom with the cloths. Each time though, I was amazed that the cloths actually worked as promised. Everyone's comfortability level with Norwex products will be different, but a recent study might push everyone's level a little higher.
Norwex microfiber was recently tested by Intertek, a global product testing and certification firm. They put Norwex microfiber through a testing method that challenges the ability of fabrics that have been treated with antimicrobial agents to prevent microbial growth over an 18-24 hour period. The results confirmed what we've been saying for years! When in the cloth, bacterial growth decreased 65-70% in 24 hours. Compare that with an untreated cleaning cloth where bacterial growth increased by 45-50% inside the cloth. If seeing is believing for you, check out the chart below: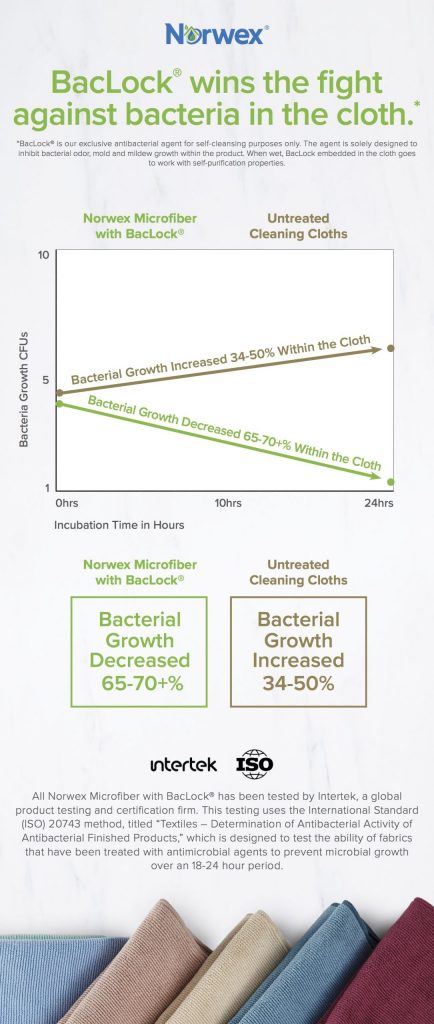 Isn't it incredible that Norwex BacLock can actually remove bactiera!? If the skeptic in you is wondering if the bacteria used was a weak one, just wait! E.Coli and S. Aureus (aka Staphylococcus aureus) were the representative pathogenic bacterial species used in the study. As you know, these are both infamous bacterias! Check out the chart below to see how they faired in the different microfiber cloths.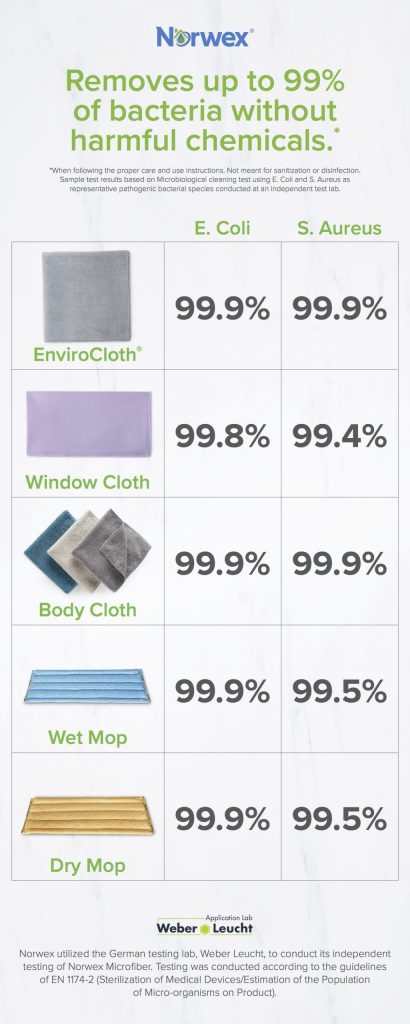 I was so impressed when I saw these results come in! As I've become more and more of a believer in Norwex's products, I didn't have doubts, but I love that I can share these results with others. I hope it can help others jumpstart their journey into getting rid of household toxins and switching to Norwex!