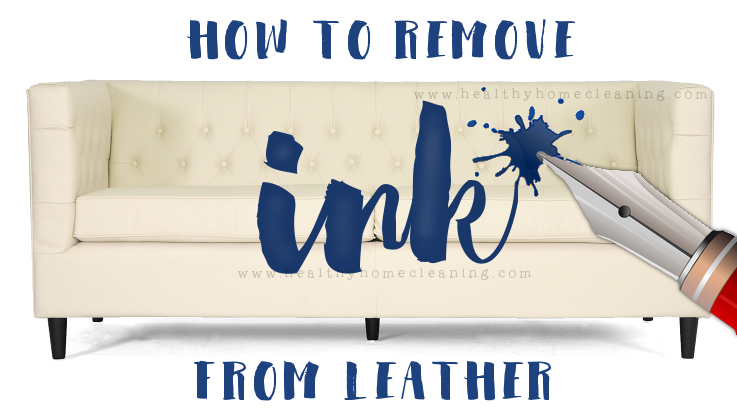 Even the title makes you cringe, doesn't it? There is nothing worse than pen on your furniture or clothes!
The best way to remove ink from leather is Rubbing Alcohol!
You may have heard that hairspray is an effective method, but it's the alcohol IN the hairspray that removes the ink, and I'd rather avoid all the sticky that goes along with hairspray!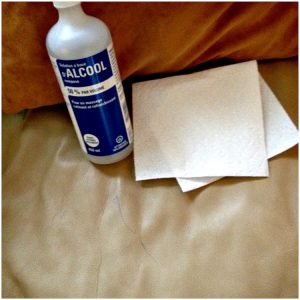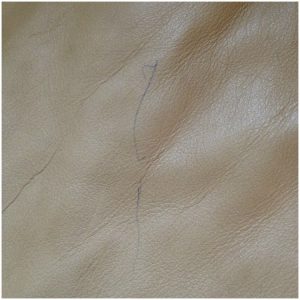 First, dampen a papertowel with rubbing alcohol, and give the pen mark a few swipes. Then, repeat.
It might not appear to be working all that great at first. But continue wiping, reapplying and wiping, and it will fade. In fact, if you walk away and return, you'll discover that over time, it fades even more!
You might need to do a few more wipes if there is still a faint mark, but you'll be able to get rid of it completely!
This doesn't only work for leather.
Ever have a pen explode on microfiber? This happened to fellow Canadian consultant Deja Peterson, on her beige microfiber arm chair.  We're talking A LOT of ink here folks, not just a little mark… she said that the ink was everywhere in big blotches.  She had given her chair up for dead, when a friend told her to try rubbing alcohol.  She said it was almost magical the way the ink literally disappeared in a matter of seconds – no rubbing needed, just gentle blotting.  And on the microfiber, unlike on the leather, the ink vanished almost instantly.  There's not even a trace of it left.
Try this method (give it a little time if you're using it on leather), and you'll have a like-new couch in no time!
Have other marks around the house – on the walls, doors, furniture, etc? Try using the Norwex Cleaning Paste as your go-to. I'm always amazed at what it can remove! It's also great for burnt on food, polishing shiny surfaces, removing hard water build-up in the tub, rejuvenating outdoor furniture; you're only limited by your imagination with this stuff!
Stains in your carpet or upholstery? Try the Norwex Carpet Cleaner, even for old stains!