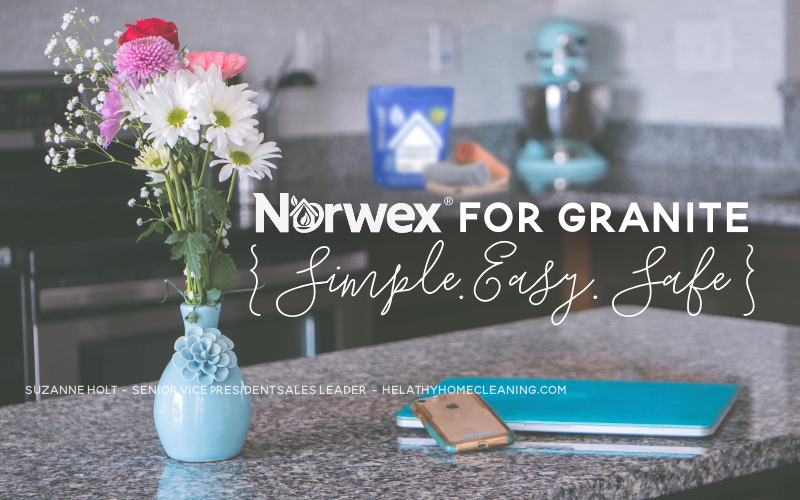 A common question I receive at Norwex parties is, "Do you have anything to clean granite countertops?" People are intimidated by their granite countertops, because you're not supposed to use cleaners on them. And so, people don't know what to use. Or, they find that their granite is streaky after wiping. So, DOES Norwex have a product that can clean granite countertops?
Norwex for Granite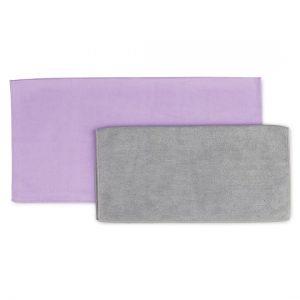 Cleaning granite with Norwex is actually really easy. You simply need a damp EnviroCloth or Kitchen cloth to wipe it down, and a Window Cloth or Kitchen Towel to polish it dry. Polishing the surface with the Window Cloth or Kitchen Towel after it's been cleaned ensures that it gleams. You've never had a more satisfying gleam than a Norwex gleam!
ProTip: Some people find that they can skip the polishing step, and just wipe their countertop down with a damp EnviroCloth for a streak free wipe! Give it a try and see if it works for your counter!
Not Shining Up?
If you find that your granite is still dull after polishing it with a Window Cloth, you may need a new coat of sealant. Here's how to know: put a teaspoon of water on it. If the water sits on top, your sealant is still ok. But, if the water does not sit on top (but absorbs into the counter), it's time to seal it again.
Granite Sinks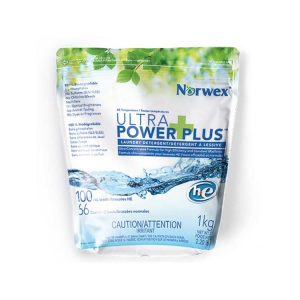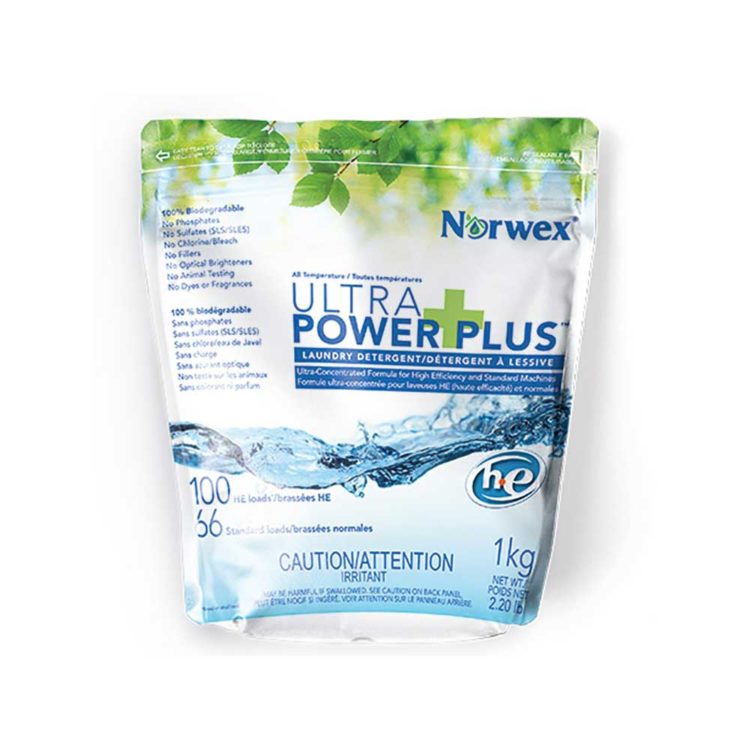 Granite sinks are difficult to keep clean, as they really 'hold on' to stains that aren't always easily wiped away. The simple Norwex solution to that problem is the Laundry Detergent. I know, I know. Why am I saying to clean a sink with laundry detergent?! Because, this laundry detergent is great in so many different places, for so many different jobs!
And this job is an easy one!
Sprinkle some Detergent in the sink
Add some hot water
Stir and walk away
Let it sit for a few hours.
When you come back, BAM! It should be clean!*
*If it's crazy stained, there may be some staining still left. If that's the case, you can make a paste with the Detergent and do a little bit of scrubbing, with an abrasive cloth or sponge, like the Kitchen Scrub Cloth or Spirisponge, if necessary.
No need to fear your granite counters and sinks, anymore. Norwex has you covered! If you'd like any of these products for your home, you can buy them online from my shop! www.suzanneholt.norwex.biz
Thanks for stopping by!
~Suzanne