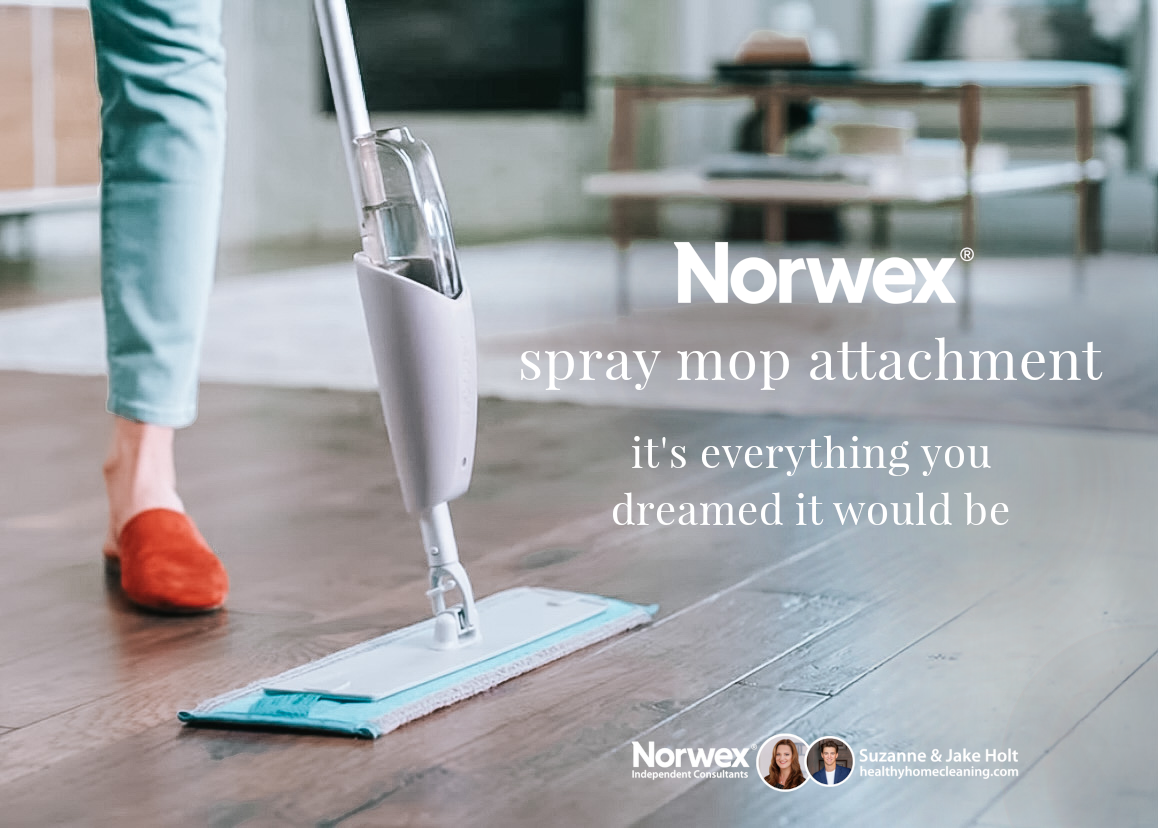 The Spray Mop Attachment is the tool that Norwex mop fans have been longing for!
If you own the Norwex Mop System, you already love it. But there's one little thing that is missing – the ability to easily get the mop pad wet again. When using the Norwex Mop System for floor cleaning more than one room at a time, the wet pad starts drying out eventually, so you need to dampen the pad again, either under running water or with a spray bottle of water. While this has always been doable, it's not convenient to run to a sink and neither is it easy to carry a spray bottle around while mopping. Us Norwex mop users have dealt with it and made it work because the mop is so effective and generally easy to use.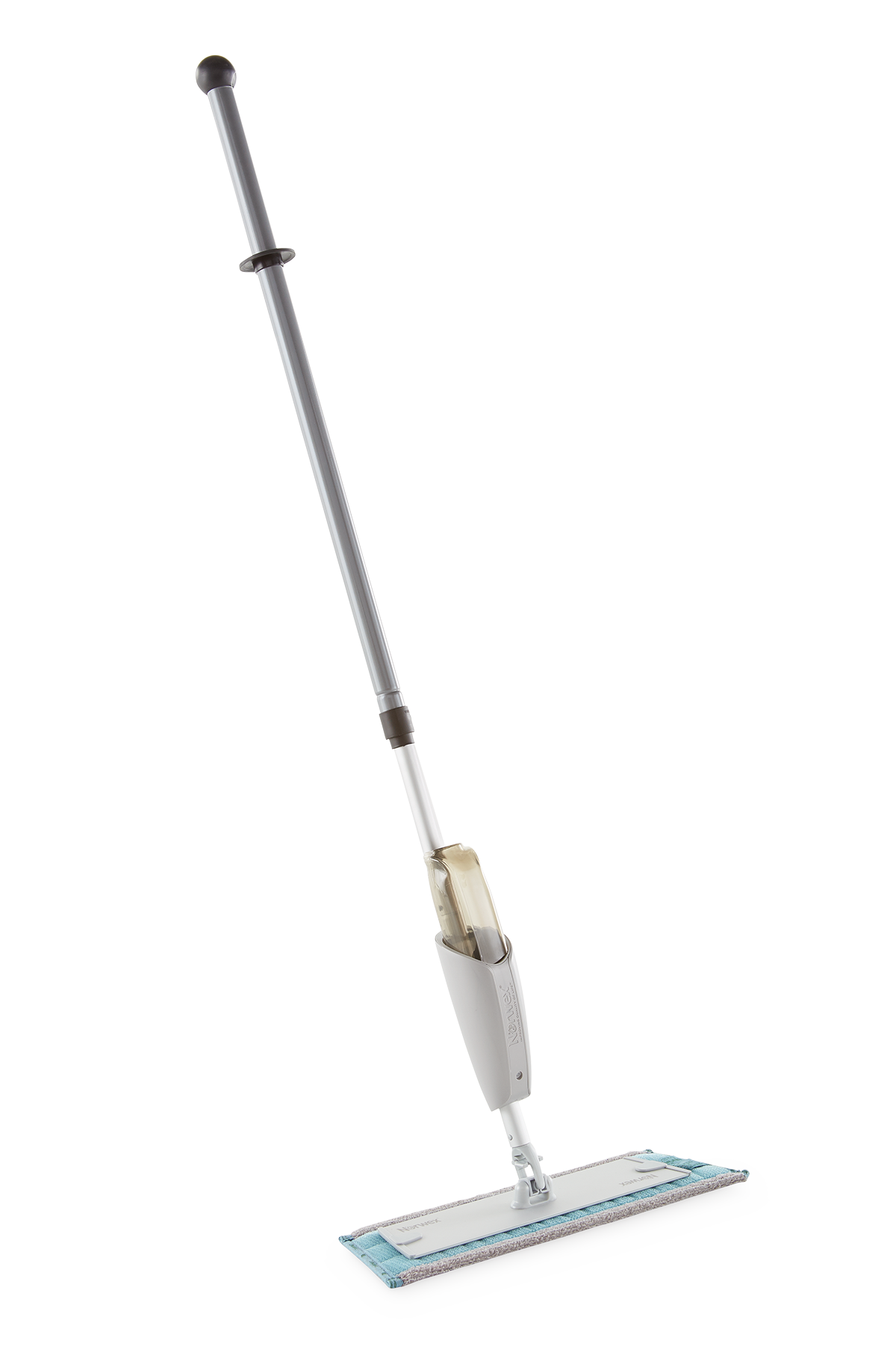 However, this Spray Mop Attachment is the missing piece this mop has needed all these years, that eliminates this inconvenient hiccup. You can likely tell that I'm already going to give a glowing review of this product. As a Norwex user for MANY years now, I am truly excited about this latest accessory. Let me share with you all the reasons why!
What I've Been Loving
Simple to use. No buttons, no batteries needed
Lightweight, even when filled with water
Water lasts long enough – No need for constant refills
Comes with a 1 year warranty
Makes for quick clean-ups after pets
I've been testing it for over six months and we use it daily. We have two Chesapeake Bay Retriever dogs in the house and it is amazing at cleaning up water slobber and their general paw messiness. Easy clean-up after pets is probably my favorite part of this attachment!
Who would love this attachment
Those who have owned the Norwex mop (for a short or long period of time) would LOVE the addition of this attachment to their mop system. You simply click it between the base and handle and leave it on
People with kids and/or pets that are frequently mopping the floor
Those that don't like touching the wet mop pad once it's gotten dirty
How To Use
To attach this to the Norwex Mop system
Remove the Mop pad base from the Mop handle
Remove the water bottle from the Spray Mop Attachement.
Click in the Spray Mop Attachment to the handle (water bottle end)
Click the mop pad base into the bottom of the Spray Mop Attachment
Fill the water bottle with water
Insert into the spray mop attachment, bottle opening side down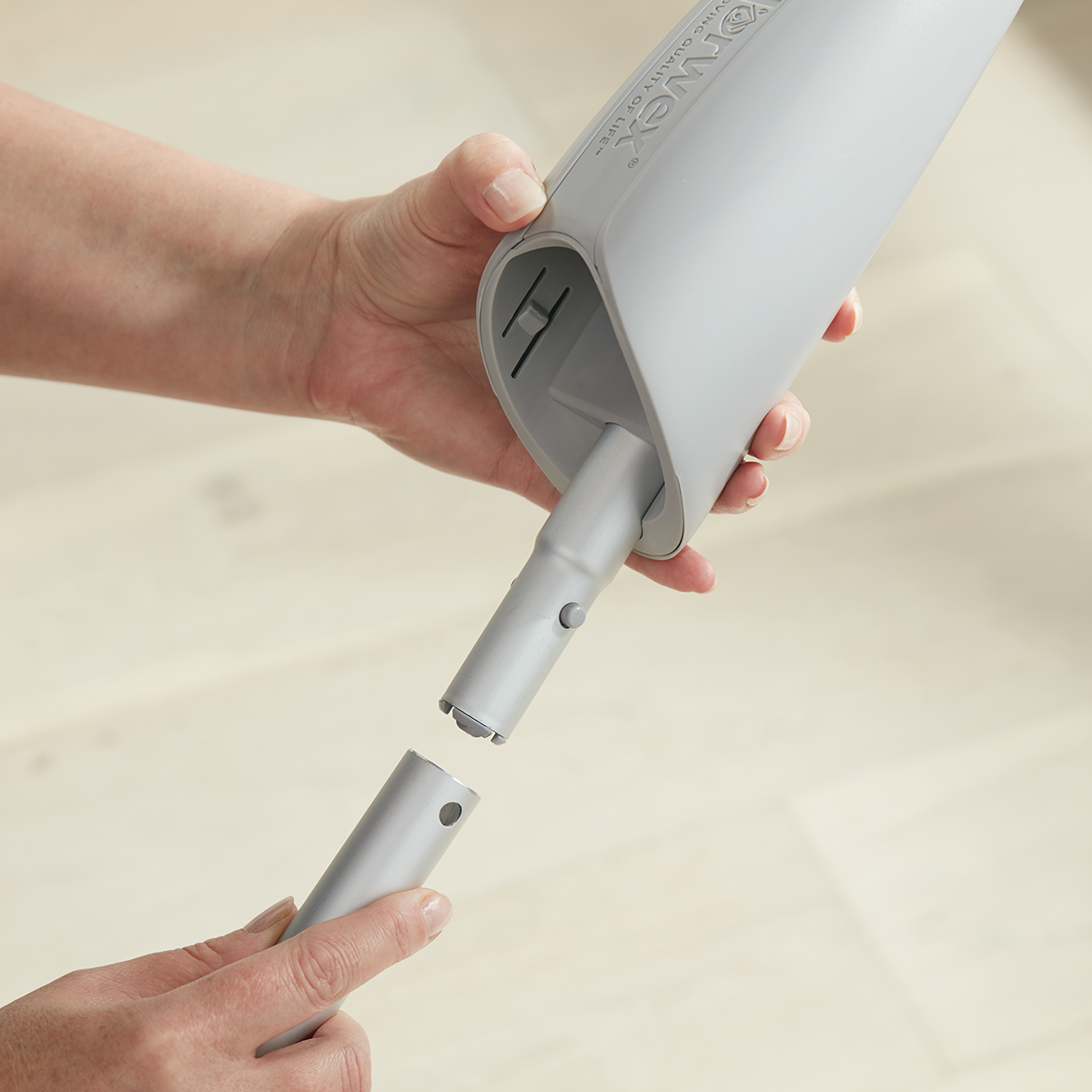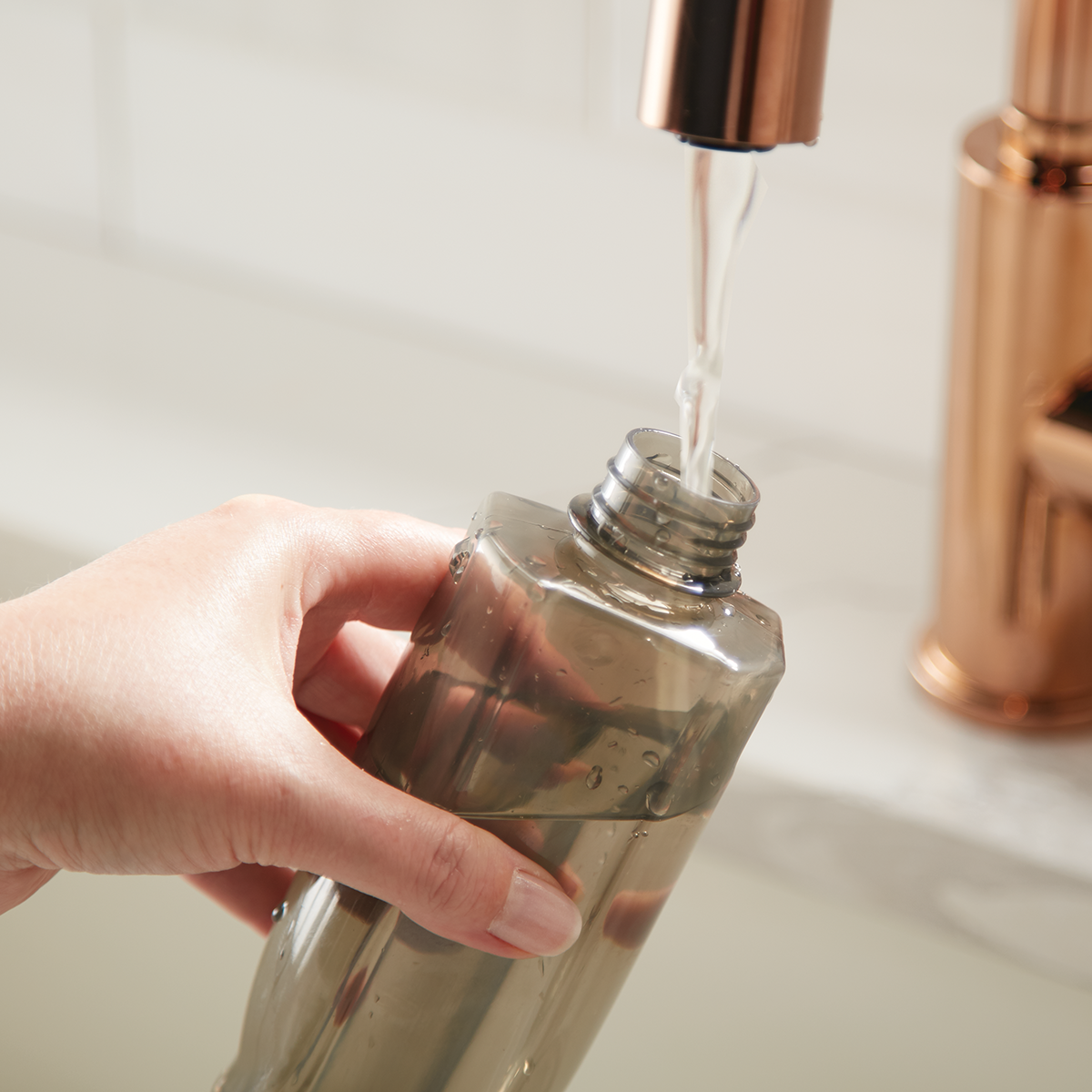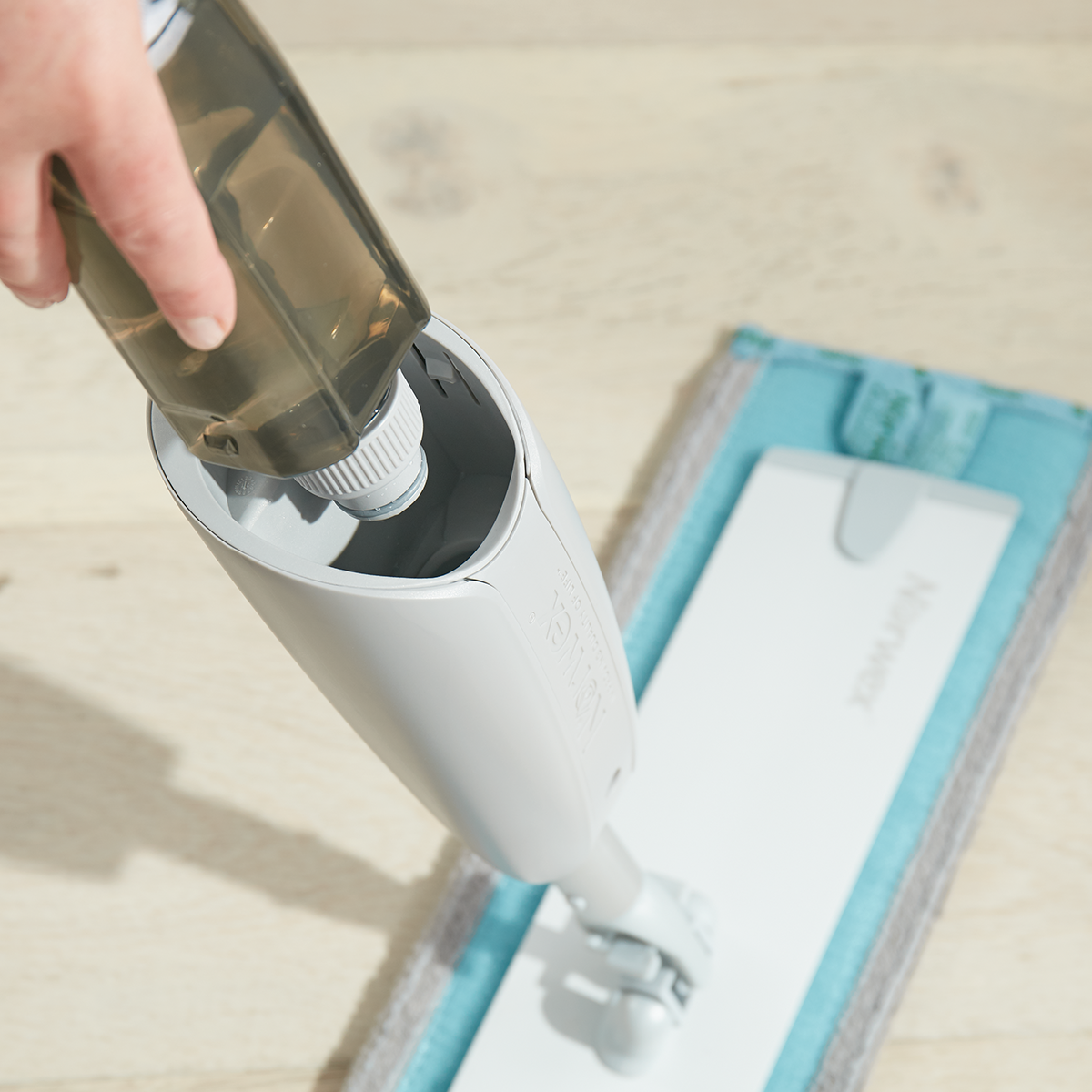 You're now ready to use your Norwex Mop System!
To dispense water, hold your Mop handle straight up, at a 90 degree angle.
Push straight down on your Mop handle. This will trigger the spray action of your Spray Mop Attachment, and water will spray out and onto the floor in front of the mop.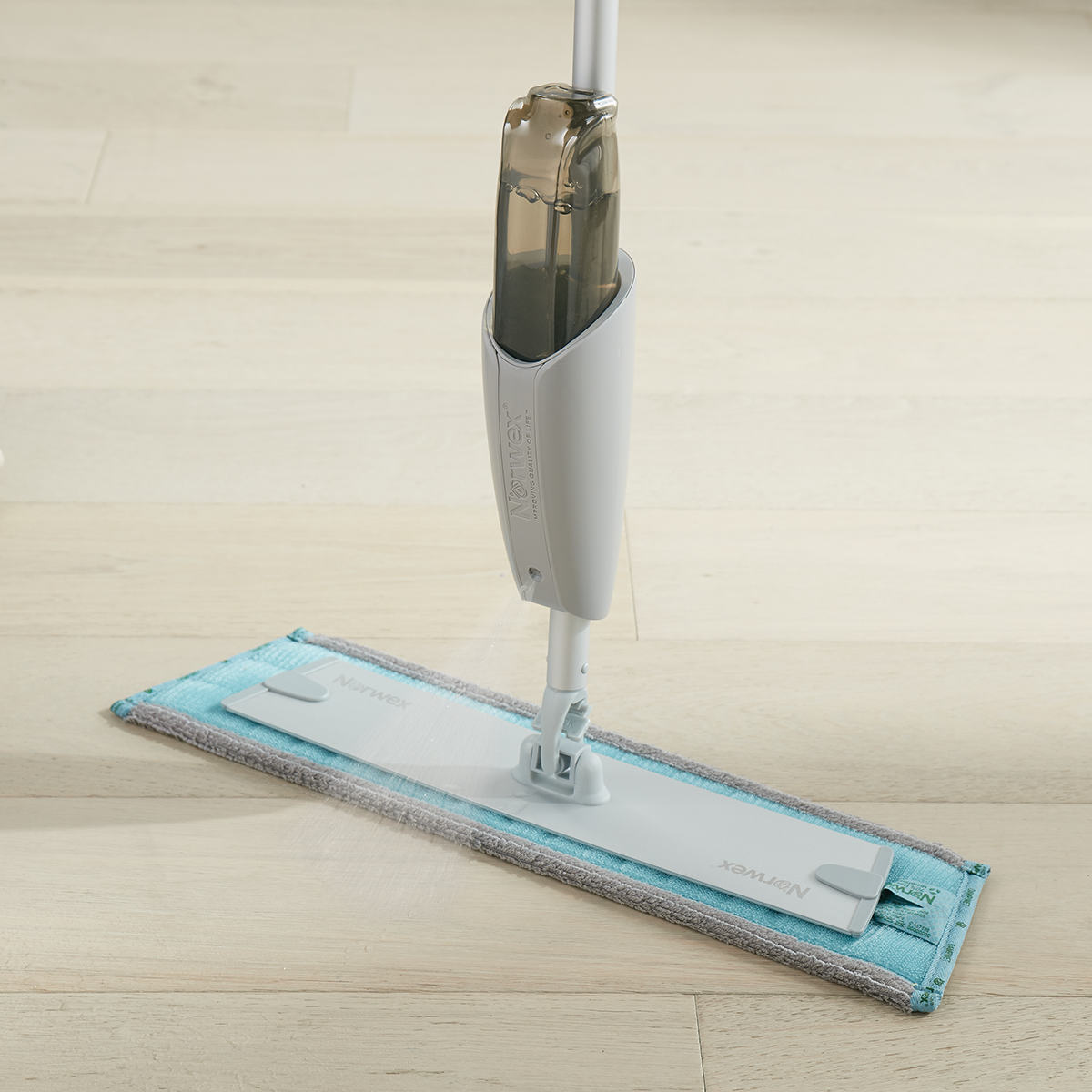 The Norwex Wet Pad definitely works best when you start with it already damp. So for mopping a room or more, you'll want to get the mop pad wet first, under running water. Then as you mop and it begins to dry out, you can utilize the spray mop to add moisture. If you begin to use the pad dry, only misting the floor with the spray, it's not as effective at a thorough clean.
That being said, if you want to use it for a quick clean-up without getting the pad thoroughly wet first, it will definitely work for a small area, or for a quick clean-up like a trail of paw prints. If you decide to clean the whole room because of said paw prints though, I recommend getting the pad wet first for best results.
Here's a helpful video showing the whole, easy process:
My Review
If it isn't already obvious, this attachment gets 5 out of 5 stars from me. So far, it has proven durable, and extremely handy. I highly recommend it to those who either already own the Norwex Mop System or those that are contemplating purchasing the system. It's totally worth adding this to your order!  
Purchase Items In This Post