The Norwex Dry mop is something I use quite a bit in my cleaning adventures. The Norwex Mop system has many options for dry and wet mopping. I won't get into wet mopping in this post, but let me just say that the Norwex Mop is WORTH THE COST! I would even go as far to say that the Norwex Dry/Wet Mop is my best friend. We spend a lot of time together, and I refuse to use any one else's mop! If I was really weird, I'd write BFF on the pole with a Sharpie. But I haven't, because, I'm not THAT weird.
I have both the Dry Mop Pad and  the Superior Mop Pad. I exclusively use the Superior Mop Pad because it's, well, superior! I love how much dust and animal hair sticks to it!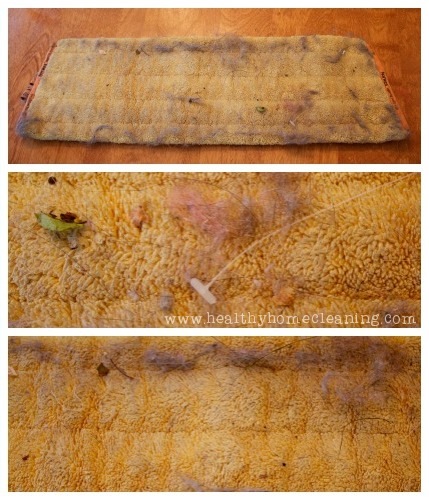 This pad is great for that moment when you want a quick sweep of your dusty hardwood floors and is particularly useful if you have animals in the house! It's machine washable, which means, you don't have to keep buying disposable refills like those 'other' brands. And, this mop pad is TWICE the size of those other brands, covering more area, making your job faster, easier and cheaper.
See, I told you. BFF's.
 Norwex Rubber Brush Review
What's great is that Norwex also sells a Rubber Brush that can accompany the dry mop pad to eliminate the need for frequent laundering.
Not that it's hard to launder, but it is needed if you're sweeping a large area… like all three levels of a house with a dog and/or cats; Once you've dry mopped two rooms, you'll likely need to rid your mop pad of the thick layer of dust bunnies and hair that are having an inappropriate snuggle on the mop.
The EASIEST way to use your Rubber Brush:
hold your mop over a garbage can,
flip the end over,
run the brush over the mop.
Simple as 1, 2, 3.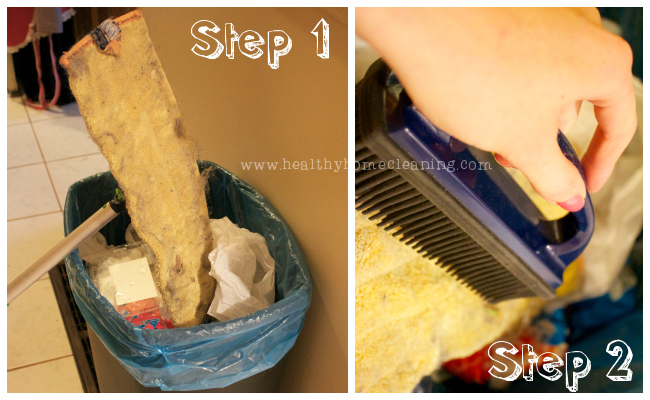 This can also be done outdoors, but be aware that VERY large clumps of dust will go off flying into the yard! 
It looks like new after only a few swipes, and nothing is stuck on the brush!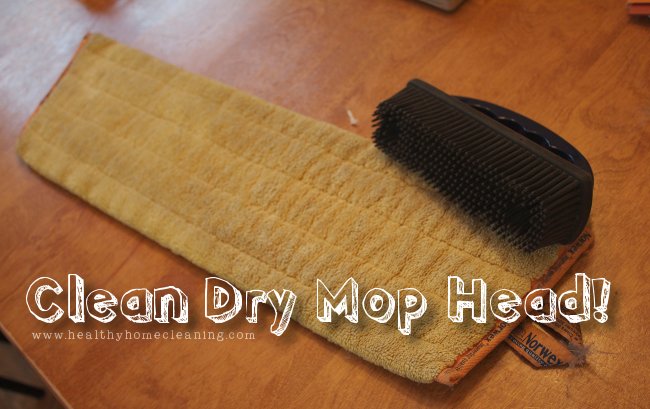 I've tried the brush out on a fabric covered chair that had cat hair on it. It works okay in that capacity, but it wouldn't be my go-to for that job. If you have an area rug or mat that accumulates a lot of animal hair on it, the rubber brush is GREAT for that. Sometimes, a vacuum doesn't get the animal hair out, but the rubber brush ALWAYS does!
If you anticipate purchasing the Superior Mop Pad and aren't sure if you need the brush, consider how many rooms at a time you'll be dry dusting, and how visibly dusty your floors can get.  If you have mostly all hardwood floors, you'll likely wish you had it. If you have mostly all hardwood floors AND an animal that sheds YOU WON'T BE ABLE TO LIVE WITHOUT IT!!!! Well, you will. But you won't get as much done if you've been hit with a cleaning frenzy. And we all know how awesome it is to embrace the cleaning frenzy when it hits us!
Do you love your Norwex Rubber Brush as much as I love mine?
If you find this helpful, share it with your friends!