Problem: REALLY dirty tub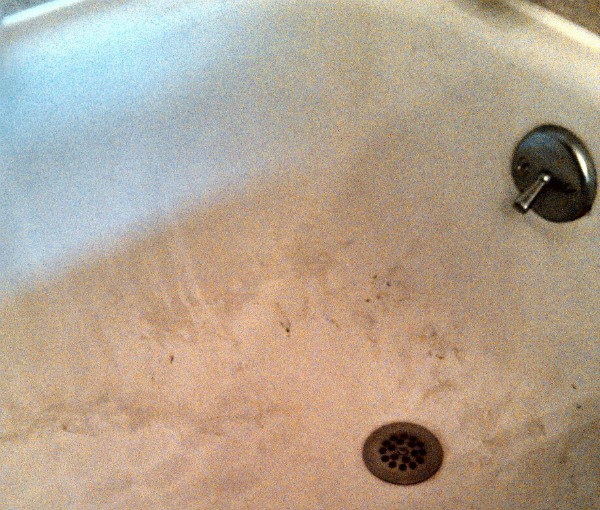 Natural Solutions tried: baking soda, apple cider vinegar, and even Dawn dish soap, but none of those get anywhere.
Solution: Norwex Descaler
This is one of the most popular items that gets people hooked instantly (read a review here) to Norwex products!
After: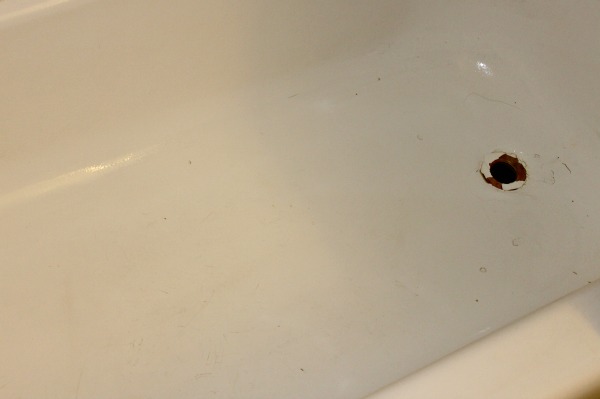 All it takes is 5 minutes of soaking in the spray and a wipe down with a Norwex Enviro Cloth and warm water. You barely have to put any effort into the scrubbing at all! Want to amp up your scrubbing? Use the Bathroom Scrub Mitt (especially if you have carpal tunnel or arthritis).
Try it on your sink, bathroom hardware, and shower liner too. It will handle almost any cleaning job you need done in the bathroom if an EnviroCloth alone won't cut it.
Save