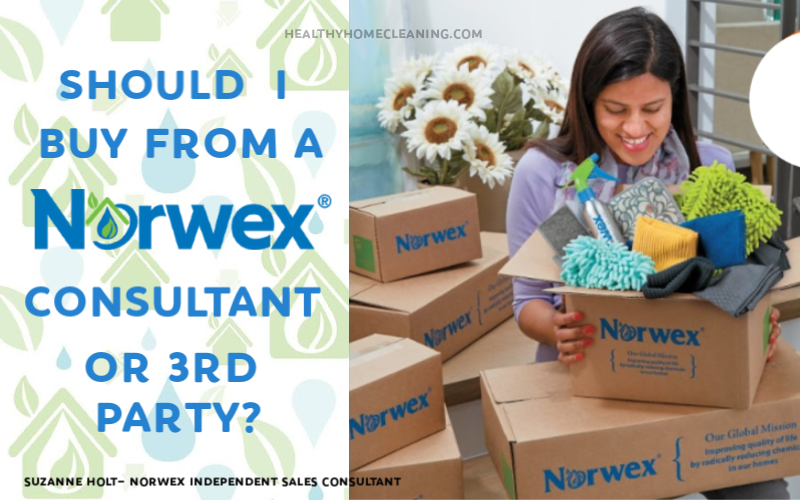 We've all felt the draw of purchasing from big online stores that offer the 'easy button' of buying everything from one place and probably getting free 2 day shipping. It's a great shopping experience, just a couple clicks and done! No time, energy, or gas wasted looking for what you need. What's not to like?
Well, when it comes to Norwex, there's a few things not to like about 3rd party sellers. If you weren't aware, it is possible to find Norwex at online stores like Amazon or Ebay. Some of these sellers offer much lower prices than Norwex consultants can beat, but most are actually charging higher than the price you would pay through an Independent Sales Consultant. In addition, there are a few other ways these sellers can't compete with your Norwex consultant. Let me walk you through a second thought about purchasing from these sellers.
Did you know your Norwex products purchased from an Independent Sales Consultant come with a warranty? They do- a really good one. For starters, Norwex " will refund, replace or exchange any products that are not to your complete satisfaction within 60 days of purchase." Even better- Norwex's "2-year microfiber warranty covers any problem you may encounter outside of normal wear and tear. If you are not pleased with how a microfiber product has worn or performed you may contact your Consultant to have the item replaced, at no additional charge." Great deal, right? 3rd party sellers cannot offer this warranty. You are stuck with what you got and are out the money. There is no warranty for products not purchased from an Independent Sales Consultant.
Prices may not be what they seem– Some people find Norwex products that seem cheaper than what a consultant can sell them for, but others have WAY over paid a 3rd party seller! Don't let the wool be pulled over your eyes- get the facts from a real Norwex consultant.
Product may not be what it seems- There are fakes out there. Knock offs cannot perform the way Norwex products really do. I wouldn't want to pay Norwex prices for something that doesn't perform.
Excellent customer service- Norwex consultants run their own small businesses, and most will do whatever it takes to keep a customer satisfied and be the go-between if issues need to be resolved. As a customer, you have the satisfaction of supporting a small business- a real person doing honest business.
If you are feeling tempted by the 3rd party prices, consider some other ways of getting Norwex for cheap or FREE. I LOVE getting Norwex to folks for cheaper than the price tag.
Watch for sales– Norwex has awesome flash sales and specials every few months. There is a good chance the items you want will make the list and I can keep you in the loop!
Host a Norwex party- There are so many ways a Norwex host can earn products for FREE! You will earn products when you reach certain sales levels, when guests book their own parties, when a certain number guests become customers, and you will earn a percentage of the party total in shopping spree dollars.
Become a Norwex consultant– If you really love getting a discount on Norwex products, consider joining Norwex. Consultants always receive a 35% discount on products and sometimes even more! The Norwex Starter Kit is FREE when you sell $2000 of product in the first 90 days- which seems daunting, but I'll walk you through it- and $200 if that goal isn't met. But if you keep your eye out, a couple times a year Norwex does "Join for Free" where you can become a consultant risk free, no strings attached, just pay $9.99 in shipping and handling. It's an awesome deal!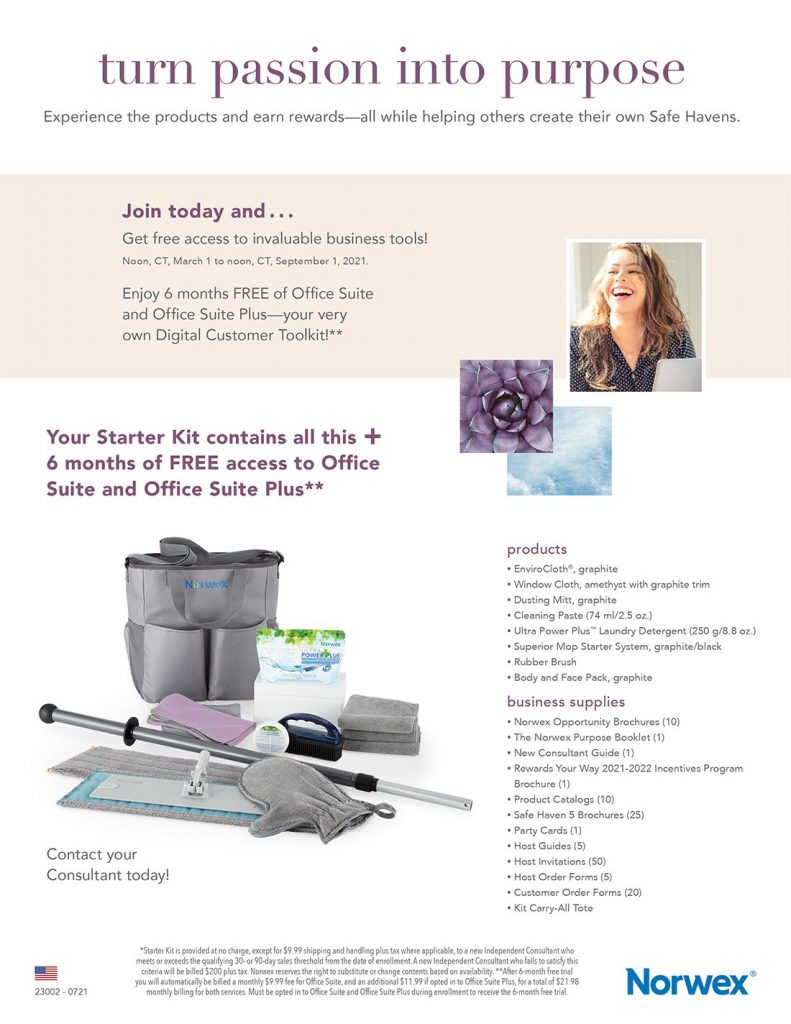 I hope this is helpful in reconsidering a purchase from a third party seller. There are great Norwex consultants out there that can help you get the best deals on the items you want most!
If you have questions or want more information, please leave me a comment here or CONTACT ME. I look forward to hearing from you.
Ready to shop online from a Norwex Independent Sales Consultant, you can shop online HERE.