Did you know? 
Norwex is not just for cleaning.  It's for rescuing Turkeys.  "Turkeys," you say?  Yes, that is not an autocorrect.  I really mean Turkeys!
Fellow Canadian consultant Crystal Moore  recently purchased a rubbery, flying turkey from for her young son. You stick your finger in the head, pull back on the tail, and let it fly. It's super sticky, so it sticks to walls.  Unfortunately, it also sticks to ceilings! Crystal lives in a Cape Cod style home, which means her front entrance has a high vaulted ceiling.
And this happened: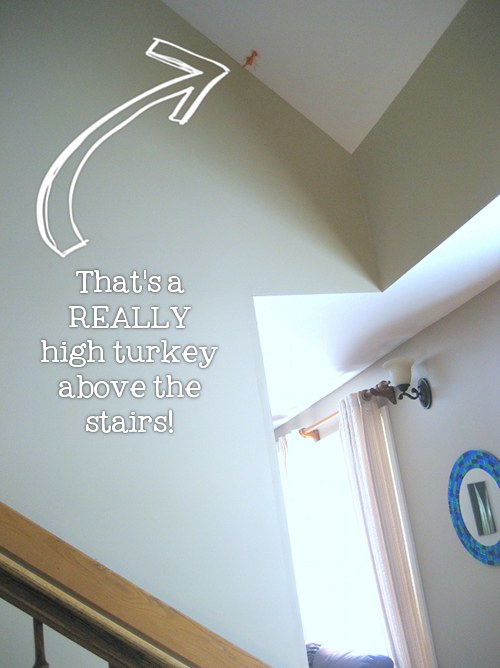 She didn't quite know how that turkey was coming down.
But then a day later, she had a brainwave – the Norwex telescopic mop pole! It extends really far! And then she remembered that her Norwex Envirowand can attach to the end!  Those two features combined makes a long pole that can reach dusty ceilings.  
Or in this case, a TURKEY!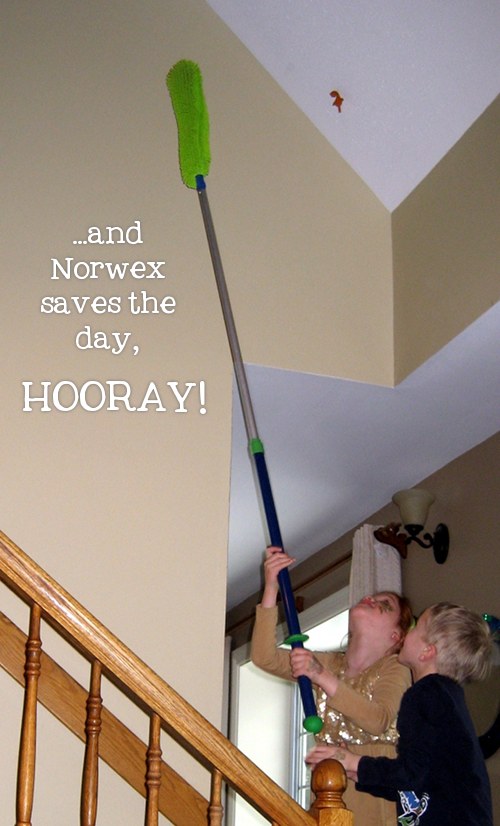 Case in point… Norwex saves turkeys.
Of course, why do the work yourself, when your kids think it's fun to do it themselves?