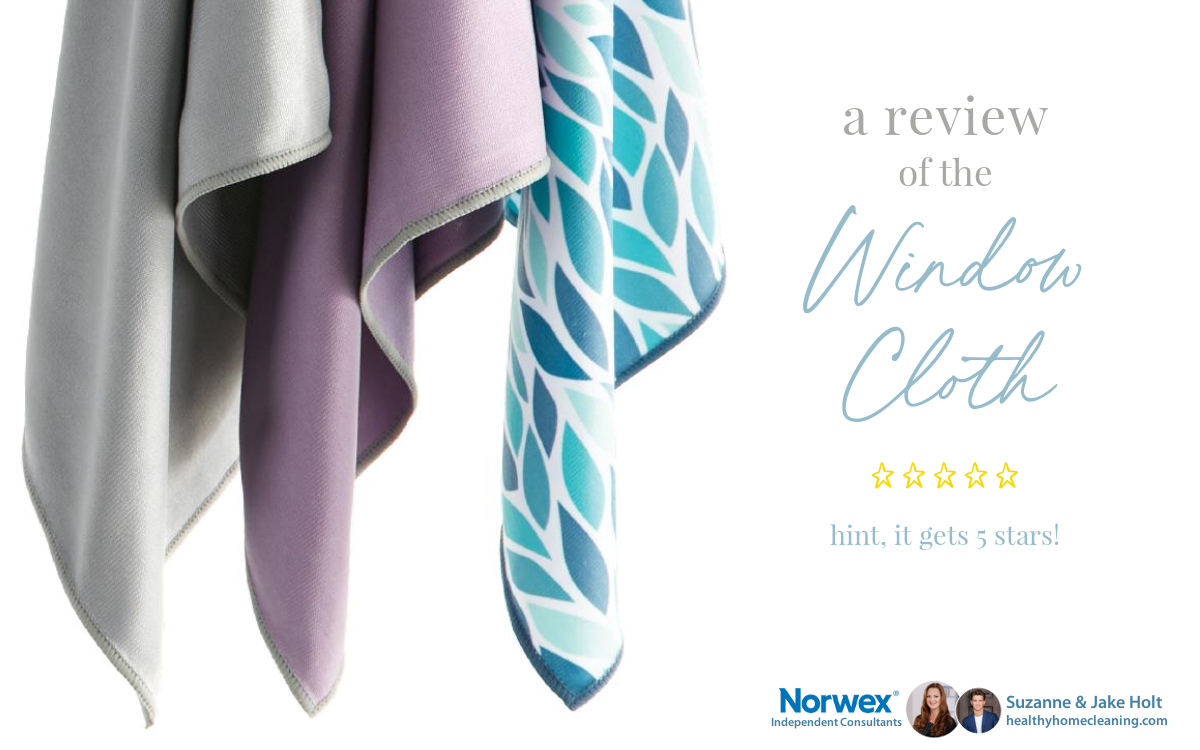 ---
The theory is that the Norwex Window Cloth will polish smooth surfaces, such as your windows, mirrors and granite counters, to a streak-free, brilliant shine, but the question remains, "does it actually work?"
The answer, based on my personal experience, is a HUGE "Yes!"
I'm sure when I say, "I hate washing windows", I'm expressing the sentiment of many of you. I hate using the mounds of paper towel, spraying the window cleaner (which always gave me a mild headache), wiping and wiping and wiping in circles trying to get the window dry and eliminate the streaks, only to look through my window from the other side to discover that the entire thing was streaky! So, I have generally avoided washing my windows until absolutely unavoidable ~ then at least the streaks left by cleaning are an improvement from the dirt that was there before!
But things all changed when I got my Norwex Window Cloth – I became a window washaholic….it is so fast and easy (and yes, even fun) to get super clean, streak-free windows!
I use this cloth for my windows, mirrors, flat-screen computer and TV monitors, & microwave front. I don't have granite countertops or stainless steel appliances, but from the reports of others who do, the Window Cloth works wonders on them.
How to use your Norwex Window Cloth – there are 2 ways
Using a wet Enviro Cloth, wash your window. Dry with the Window Cloth. This method is great for really dirty windows or windows with window cleaner residue on them.
Lightly spray your window or mirror with water (you'll love the Norwex Forever Spray Bottles) then use the Window Cloth to dry and polish. This way works well for barely dirty windows/mirrors.
There's no need to wipe in circles even, just back and forth or up and down, and once around the edge – you will love the results!
How to take care of your Norwex Window Cloth
When needed, the window cloth can be washed and dried in your machines, preferably using Norwex Ultra Power Plus laundry detergent. Dry, in the dryer, with low-lint items (eg. sheets), because the microfiber will grab lint off other things in your dryer if it gets a chance. DO NOT use fabric softener or bleach. Bleach degrades the fabric, and fabric softener coats the fibers and wrecks their grabbing power (you can use vinegar in place of fabric softeners).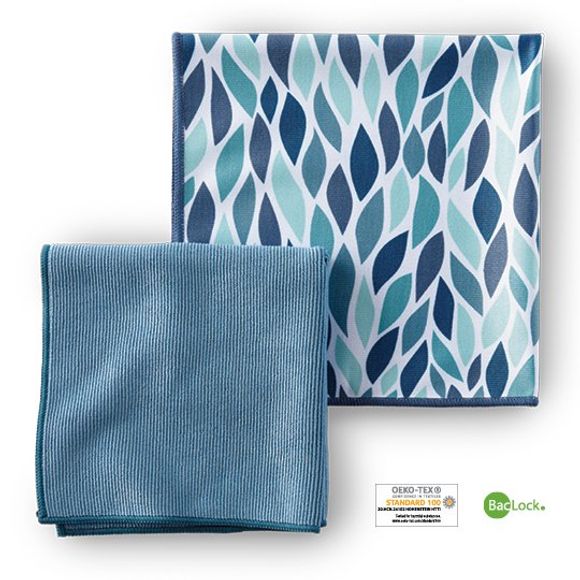 NOTE: If watermarks are left on the glass, the cloth is either too wet or the cloth is removing old cleaner residues. In this situation, clean off the surface with a wet EnviroCloth first, then polish with a dry Window Cloth.
I know there are MANY of you who feel as passionately about the Norwex Window Cloth as I do and I would love to hear about your experiences with it. Oh, and if you want others to know about this little gem of a cloth, please share this with your friends.
Purchase Products In This Post: