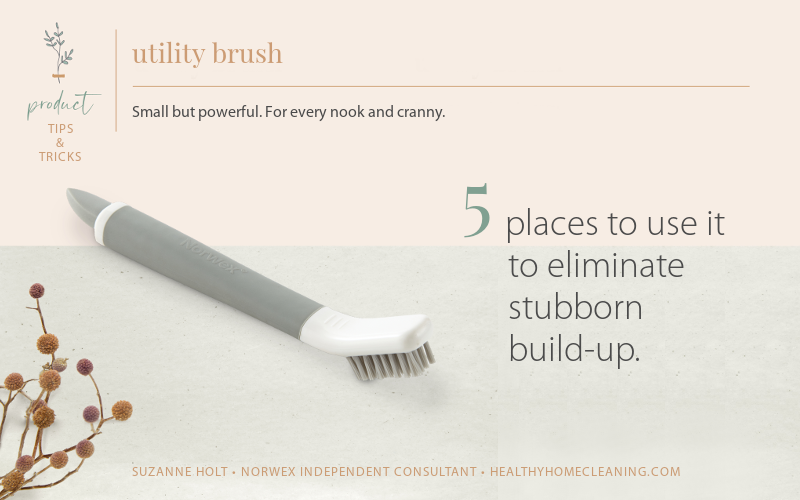 The Utility Brush and Cream Cleaner from Norwex are the tools you NEED to get into those hard-to-reach places with stubborn build-up. I'll show you 5 places you can use this brush (that will get you excited to clean!). But know this: this duo has NO LIMITS. These are just 5 examples. The only thing stopping this brush from cleaning other nooks and crannies is your imagination!
Your Hard-To-Reach Problems are Now GONE!
These 5 ideas come from other Norwex consultants who took their Utility Brush and All-Purpose Cream Cleaner around their homes to tackle build-up. Look at how they made everything sparkle!
Corner of a square sink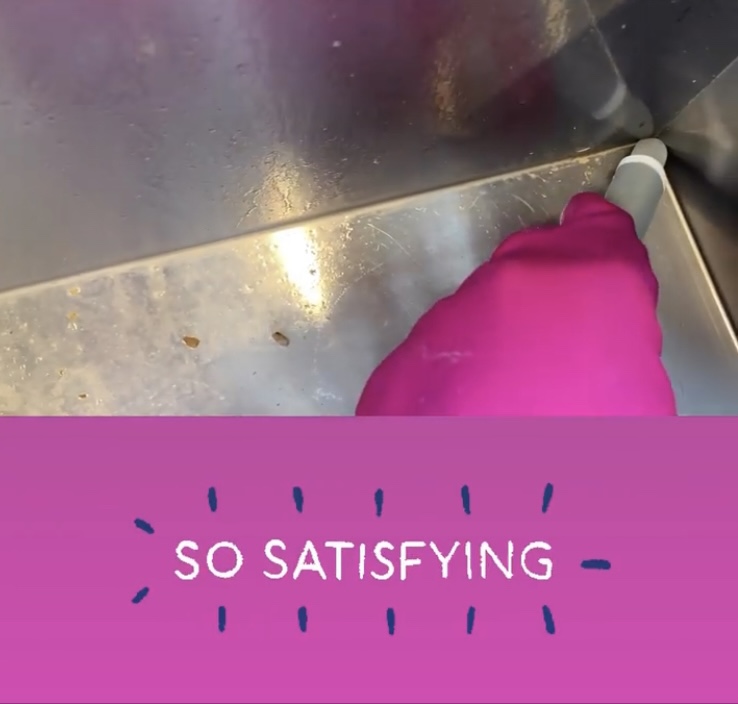 Sink drains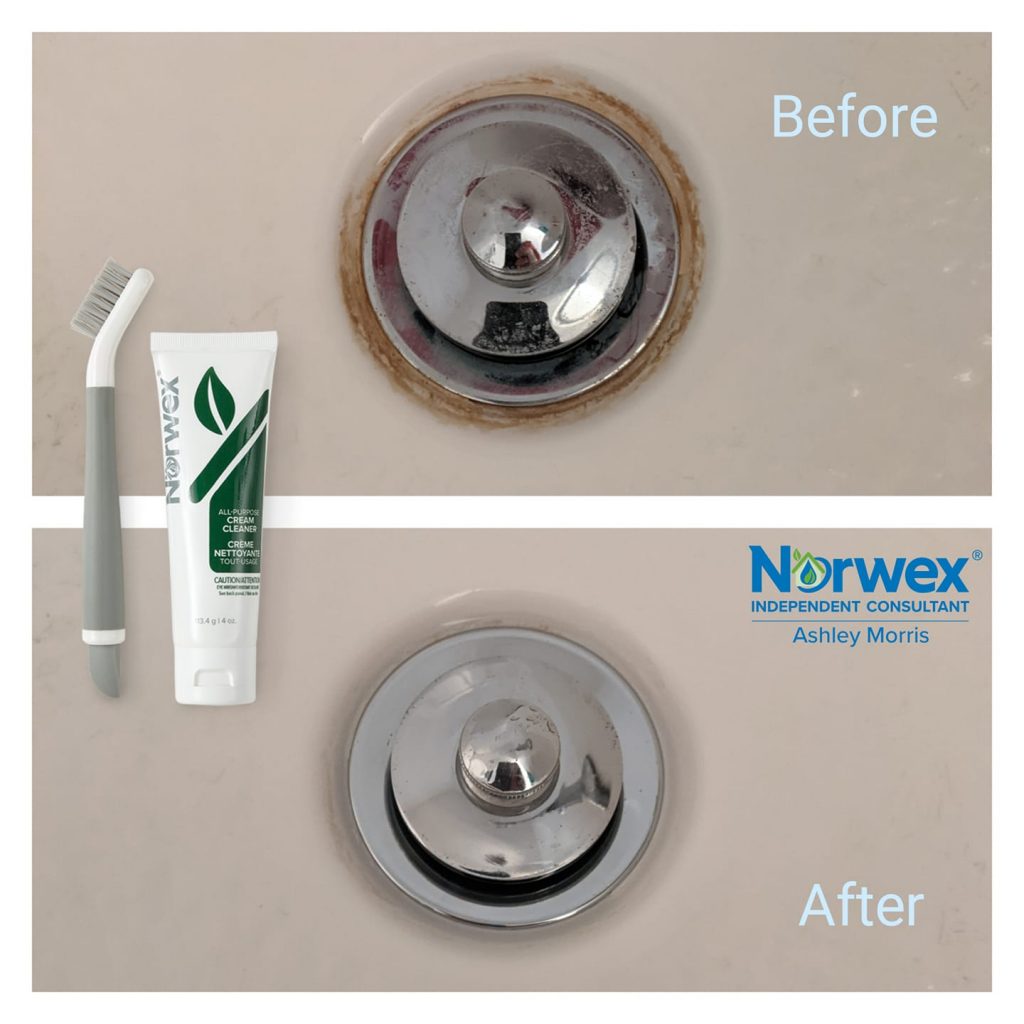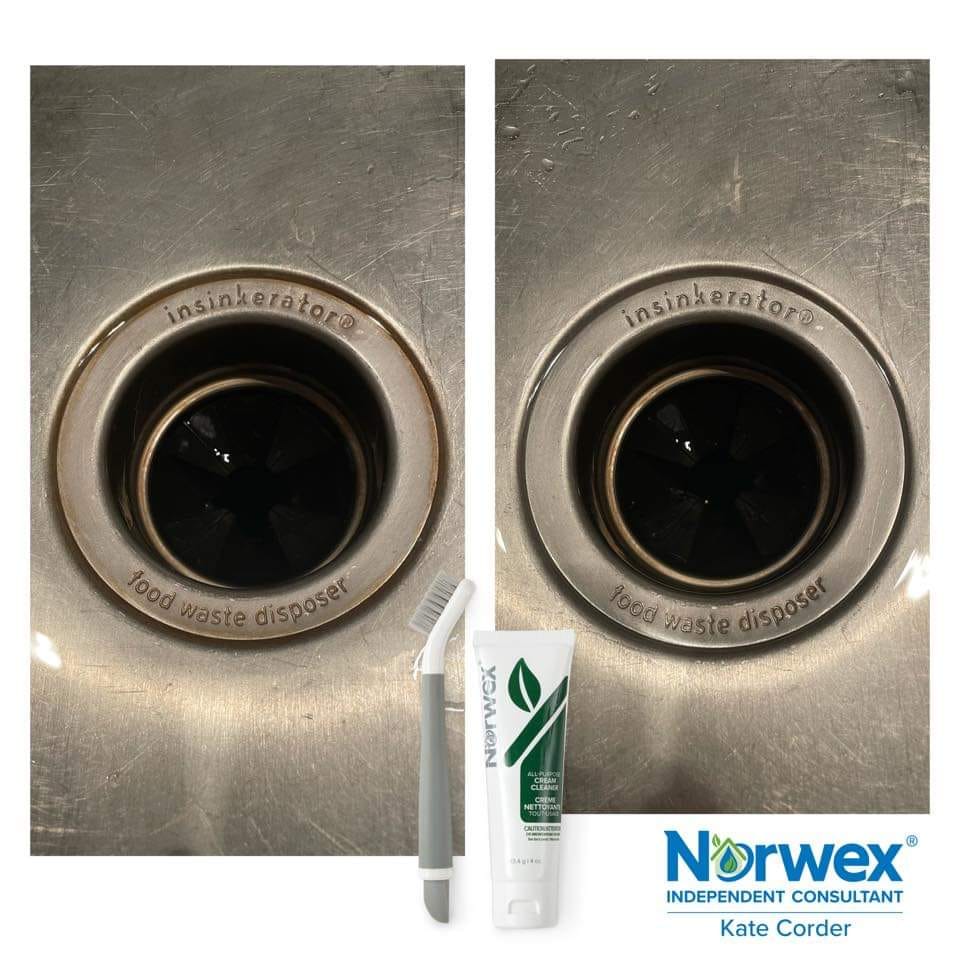 The intricate crevices of your bathroom faucet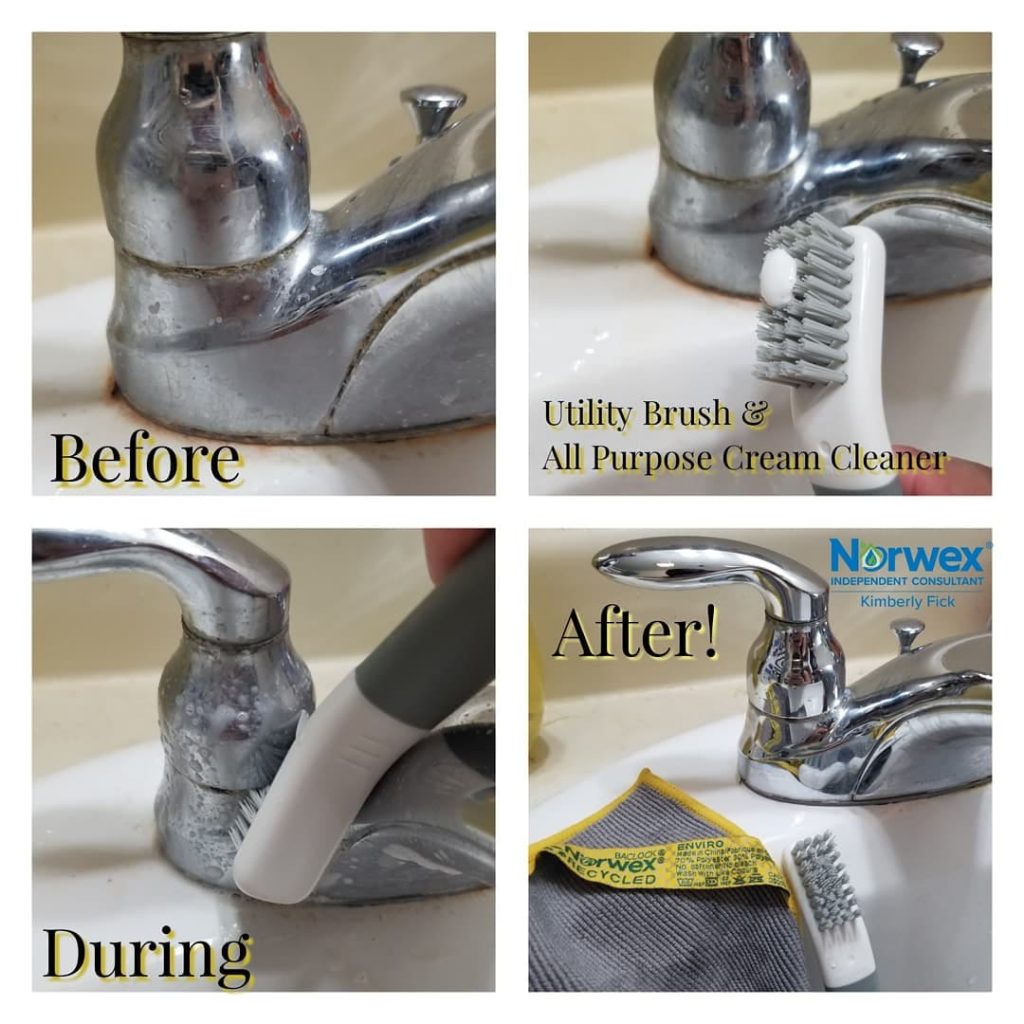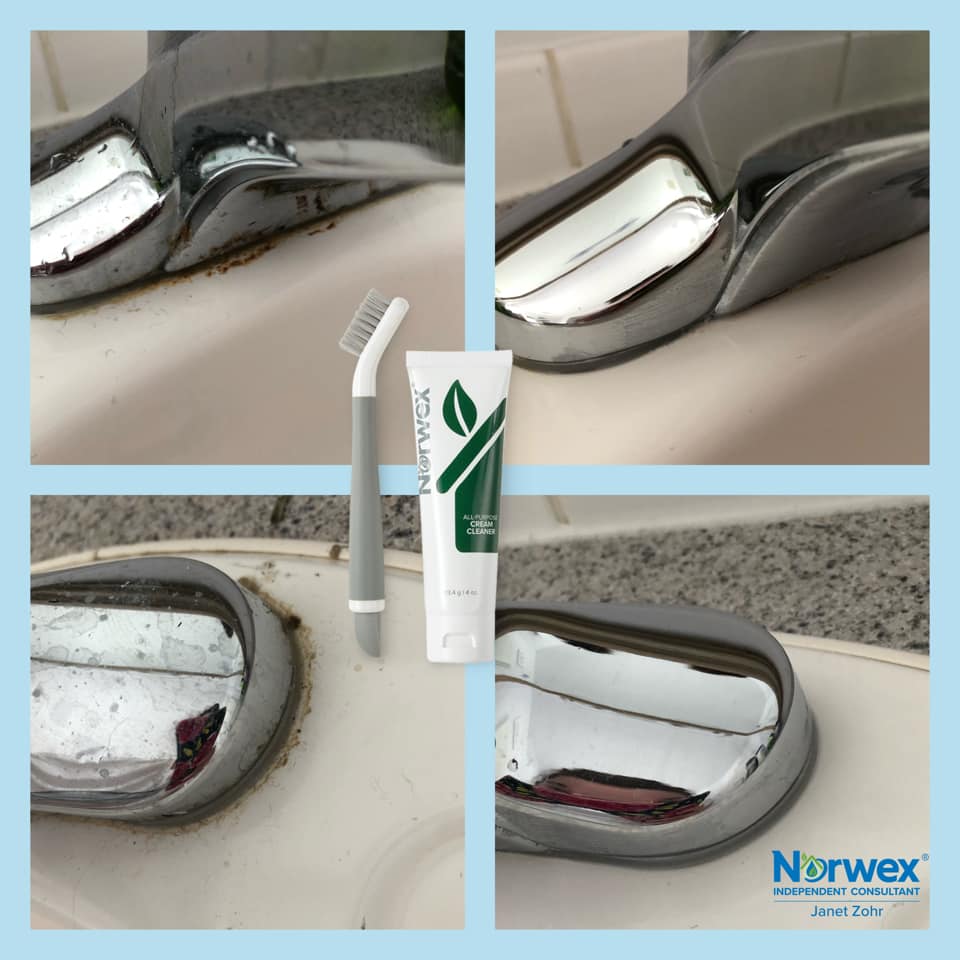 The corner and grooves of the shower door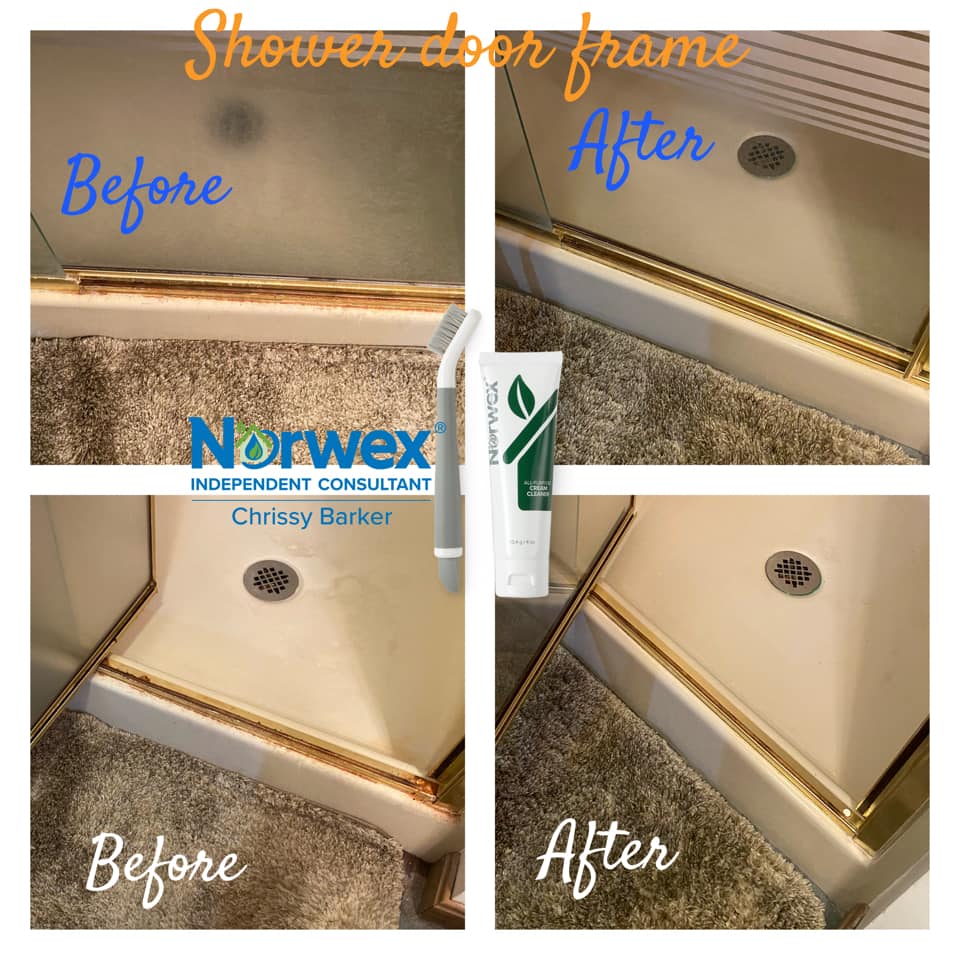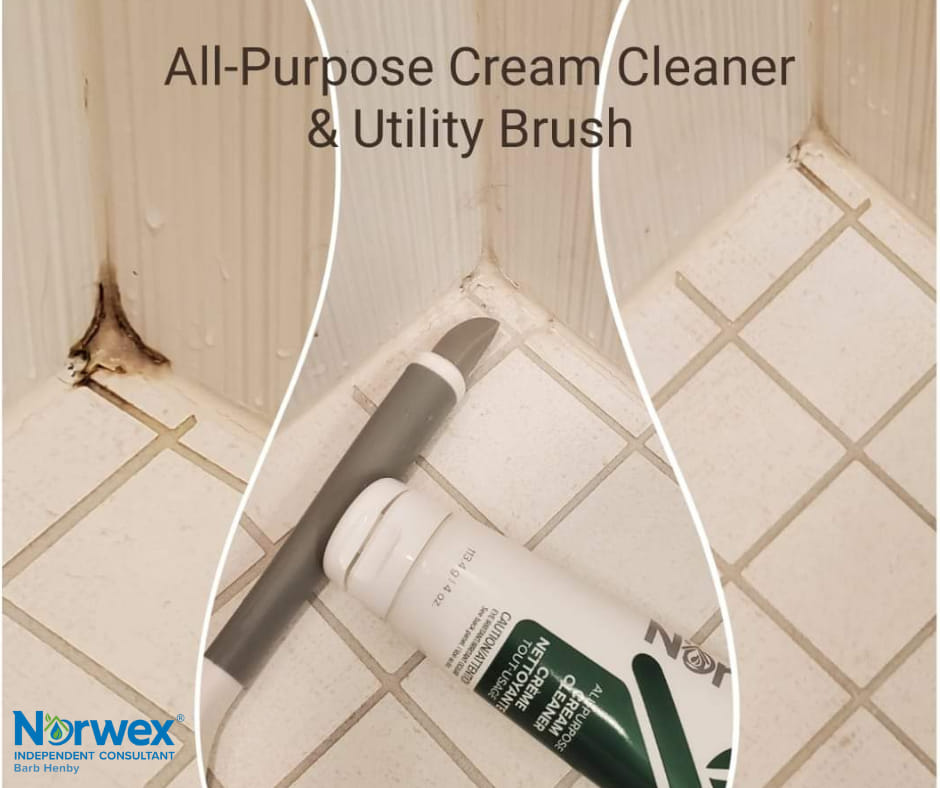 Around the base of the toilet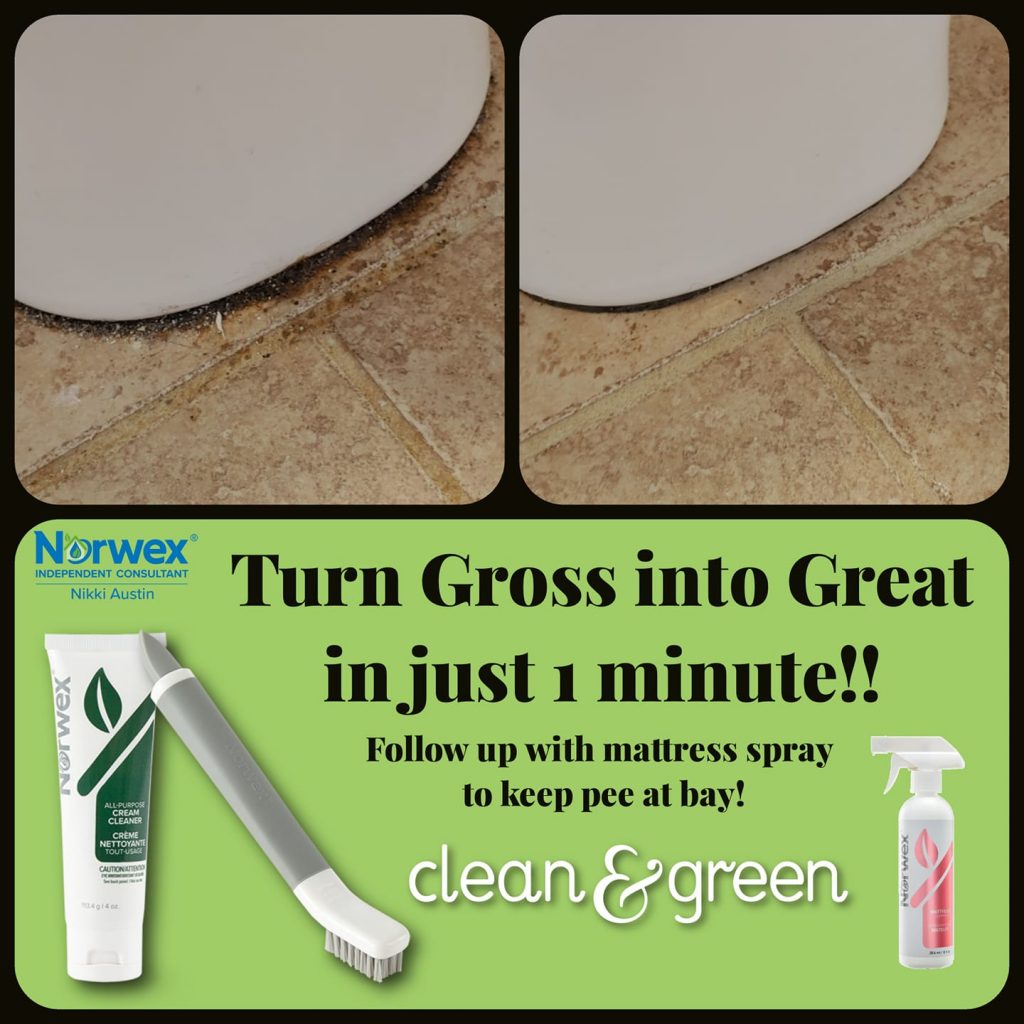 Features of this brush that you'll swoon over
Reaches in those hard-to-reach places. This is the obvious one. But worthy of being restated!
Compact. This brush doesn't have a huge head. It's small enough to reach what needs to be reached, and also doesn't have an awkwardly large handle to hold onto. This is easily stored as well!
BacLock coats the ENTIRE thing. Bristles, end, even the handle! This makes it resist mildew, odours and stains
The Silicone Cleaning Tip really gets into those crevices! I prefer to call it the 'little thing on the end.'
Gentle enough for easily scratched surfaces. Sometimes, I'd bring out a Norwex Spirinett for really caked-on dirt. Trouble is, that can scratch some surfaces. I had to use it super gently. I didn't always walk away with not leaving scratches on the surface (gulp). But now that I have this tool in my arsenal?! I'm SO EXCITED. The silicone tip is safe for caulked areas too.
You want to run and clean ALL THE THINGS NOW, don't you? Get your satisfying-clean on with this duo! You can purchase them as a set (and save!) from my shop.