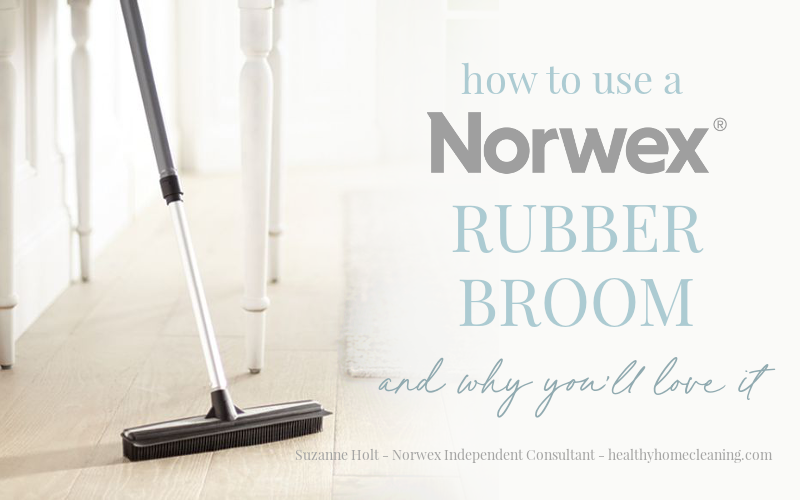 This is the tool you've been dreaming of. The Rubber Broom is for pet lovers that hate the pet hair stuck everywhere. It's the squeegee for the toddler-filled home. It's the attachment you never knew you needed for your mop handle! This tool is quickly becoming a favourite of mine. Let me show you how to use this tool, and share with you all of the features to love!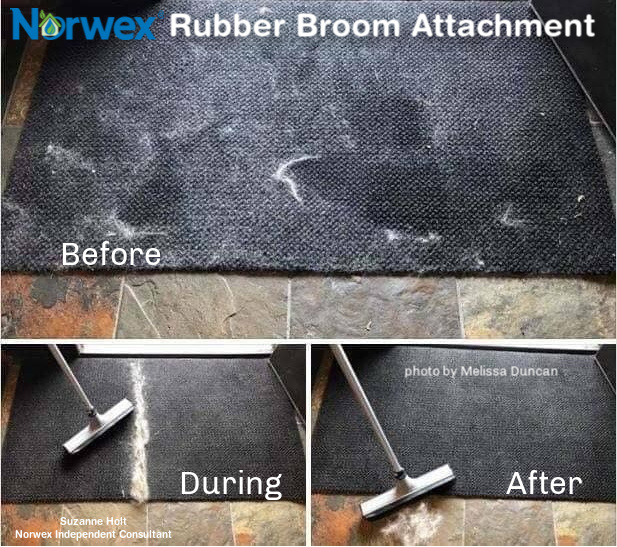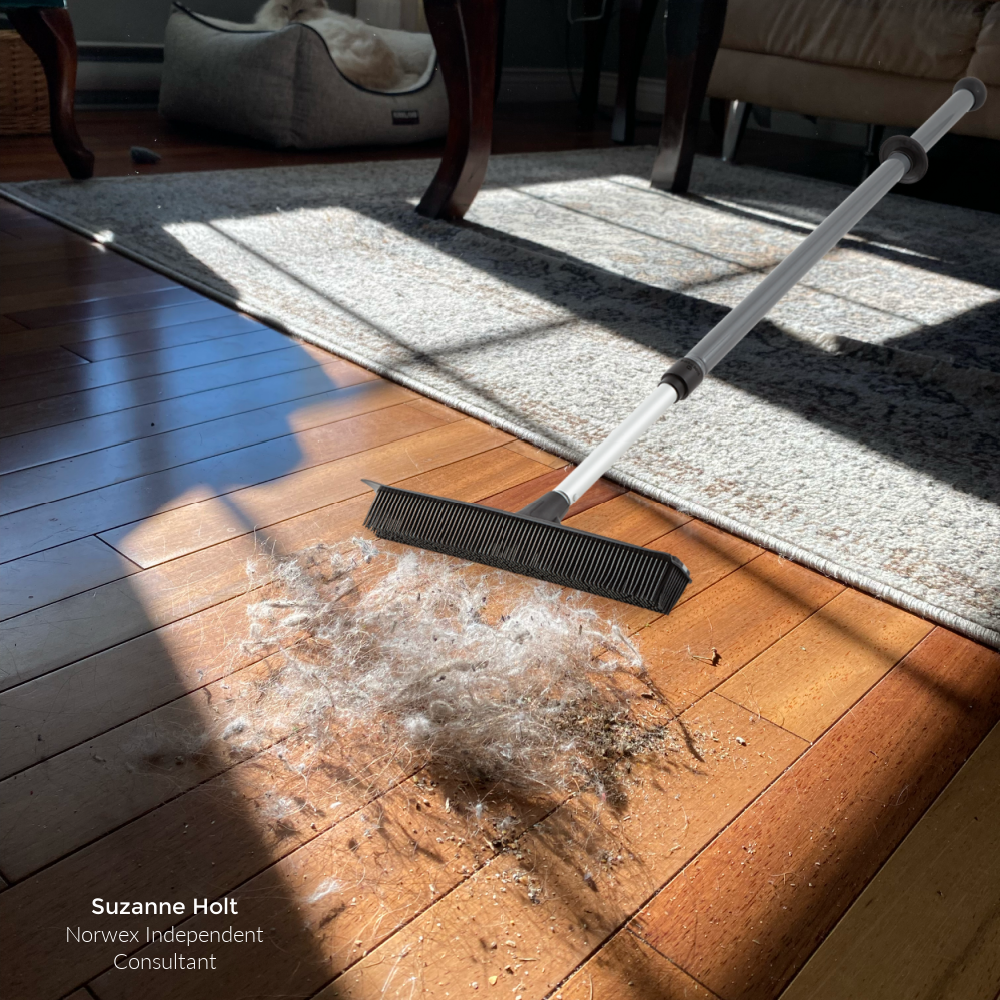 How to use a Norwex Rubber Broom
Attaching the Rubber Broom to the Norwex Telescopic handle is simple!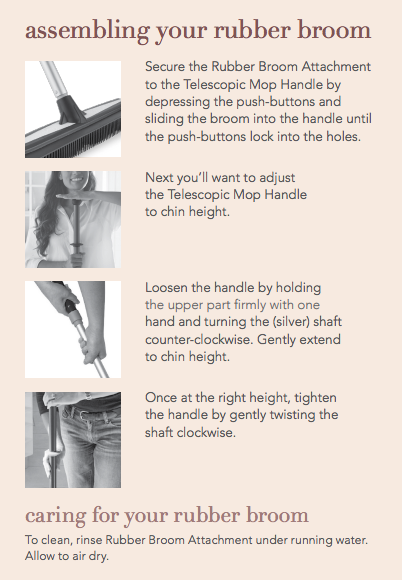 Let's use the Rubber Broom
Pull the broom toward you, across the surface you're cleaning. You can use the broom on many different surfaces, such as carpet, rugs, tile, laminate, hardwood, furniture, stairs, and upholstered car seats and trunks. Use to collect debris such as pet hair, glass, food crumbs, grass pieces, dust bunnies, and more!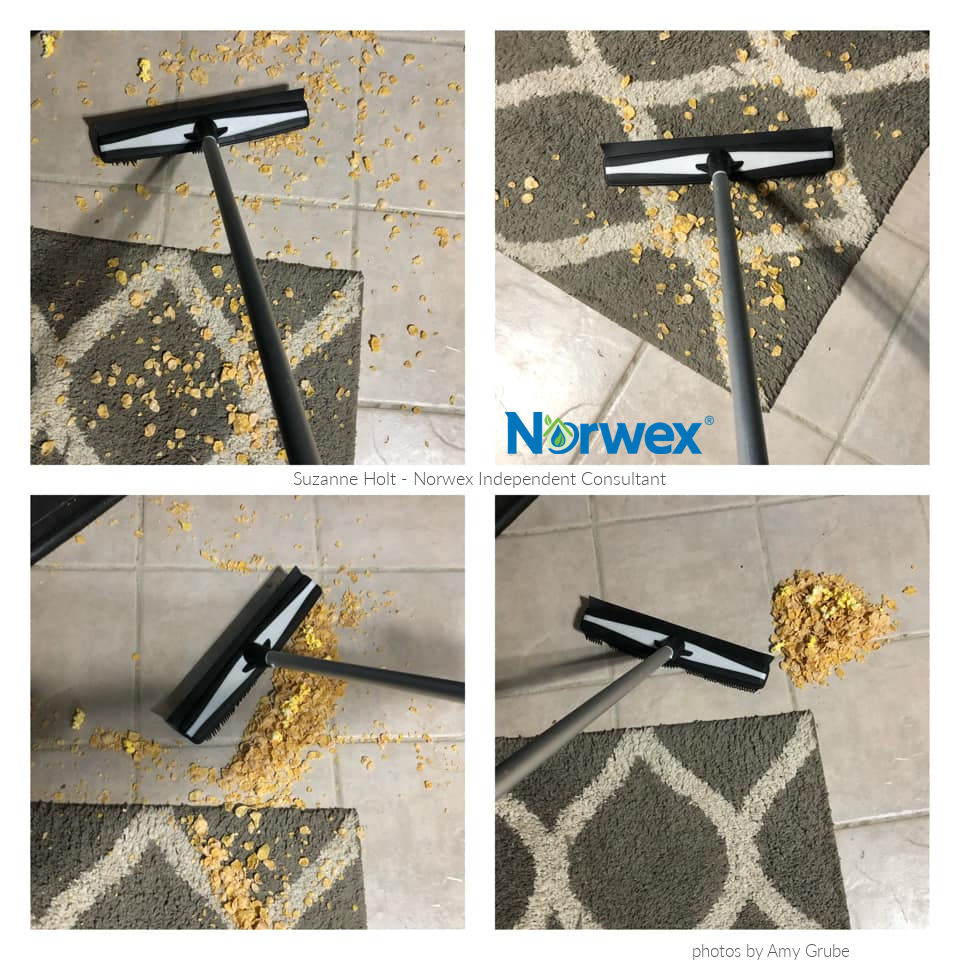 As debris accumulates, it will be pulled further up into the rubber bristles, allowing you to keep cleaning (this is thanks to the electrostatic action in the bristles).
Once you're done, put any excess hair, dust, etc. into the garbage. Rinse the rubber bristles to cleanout. You're done!

The Broom actually performs even better than a vacuum, in some cases. Here's an example of just how effective the broom is at grabbing pet hair, even after a rug has been vacuumed.
Other Features You'll Love
BackLock
The rubber bristles on this broom are coated with BacLock. This signature coating offers continuous protection against microbes and odors within the bristles. They are essentially mildew-resistant, so they stay clean and fresh longer!
Use as a Scrub Brush
You can also get the Rubber Broom wet to use as a mild scrub brush. That means you can scrub up sticky spots on floors and also use to scrub garage floors, skylights, balconies, and vinyl siding!
Squeegee Feature
Have a wet spill? You can use your Rubber Broom for collecting or pushing wet spills too! To remove liquids from hard surfaces, flip over to the squeegee side. Apply gentle pressure, and pull the liquid off the surface.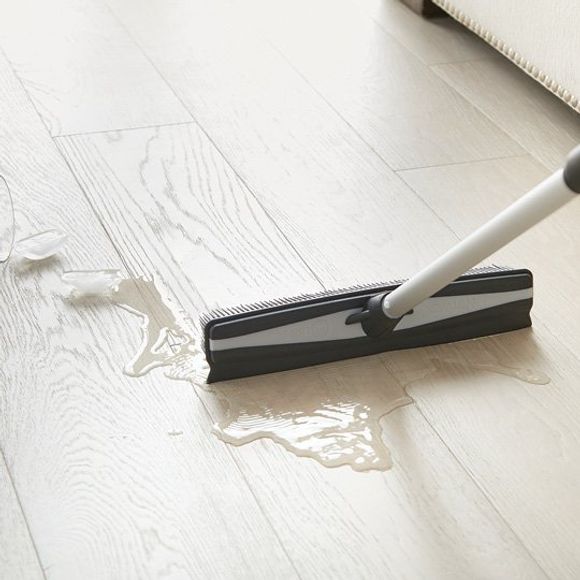 Since getting this broom in my home, I think it is such a handy tool. I love how effective it is at removing pet hair from carpet, especially entry mats. The low, thin mats seem to be the hardest to clean off, even with a vacuum. This brush does the trick on those mats though, gathering hard-to-grab hair. I also love that if you already own a Norwex mop, this is a simple attachment that you can add to your bag of tricks. It's easy to use, plus easy to clean. I give this broom 5 stars, and think all pet owners would agree!
You can grab a Rubber Broom System from my shop here
If you don't own the telescopic handle that is part of the Norwex mop system, you can purchase the telescopic handle and rubber broom attachment here:
Thanks for stopping by!
~Suzanne