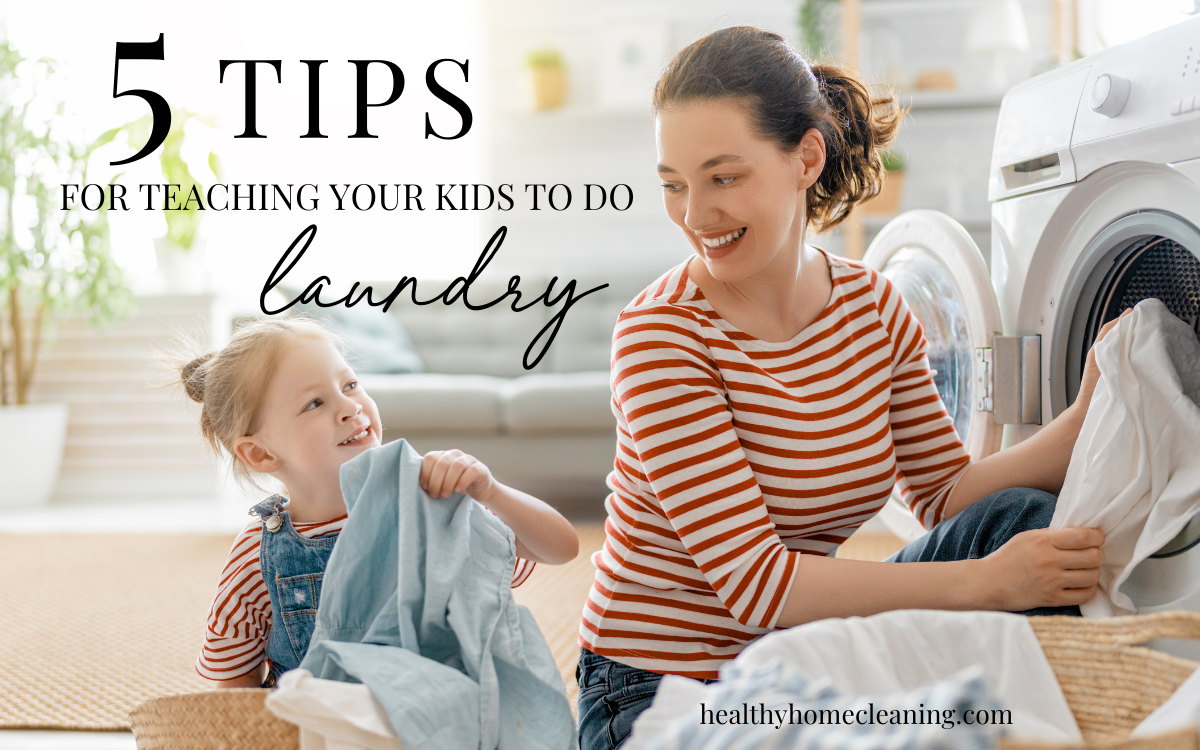 At what age do you think kids should start doing their own laundry? I recently polled my friends to get their feedback on this. It was fascinating to see just how different everyone approaches this task. My kids know how to do their own laundry, and it's a very doable task! I mean, why NOT give yourself one less thing to do?! More time for bingeing old episodes of Parks and Recreation while eating your secret stash of chocolate is always a win.
Our kids are capable of doing lots of chores. And they should be doing them. I wrote my thoughts about that down in this post if you want to delve deeper into that conversation: Kids and chores. Every family will approach it differently, especially because kids are very different. But regardless, there are certain chores they're certainly capable of tackling, including laundry! Some start as early as (even) 4, while others are given the task in high school.


Which parent are you?
I polled some friends that are parents of kids of all ages. Here's what some of their responses were to the question: "At what age did your kids start doing their own laundry?"
"When I said either the clothes get put in hampers or you wash them yourself"
"When I'm old enough not to care anymore what happens to their clothes "
"I didn't wash my own clothes until I moved into my college dorm My mom is very particular about laundry so she never made us (or let us really)"
"My 4 year old helps with folding face towels and matching socks"
The ages ranged from 4 to adult, with the average answer being between 10-14.
Tips for teaching your kids to do laundry (between ages 3-12)
Start training on just one step of the process. Once they master (or sort of master) one step, you can add another one into their responsibilities. They may take months. Or years, depending on how old your kids are when you start.
They learn how to put away their own laundry first. If your kids are quite young, you can show them how to make piles, then put the piles in the drawer they belong in. This can be a responsiblity of theirs once you've washed, dried and folded their laundry.
Teach them how to fold their laundry. You are going to have to be okay with sloppy folds. My friend Crystal lets her kids shove their clothes into their drawers. She came to this conclusion when she discovered that her kids rifled through their drawers, looking for specific things. They'd mess up all of the neat folding and get the clothes all wrinkled anyway. So she let it be and hasn't looked back! .
Have your kids help with the laundry process from time to time. They can help you move the laundry from the washer into the dryer and they will LOVE pressing the buttons. They can take the dry clothes out of the dryer for you, and they can fold items like towels, facecloths and match socks.
Eventually, your kids will be ready to be shown the simple steps of adding a load to the machine. You'll definietly want to show them to turn the balled up socks out and take the underwear out of their pants 😉
You can start showing them tips for stain removal, special care for certain fabrics, etc as they begin doing more and more laundry.
These steps will help avoid the scenario of your kids moving out of the house, having no sweet clue how to wash their dirty clothes, and bringing them home to you on the weekends 😉

If your kids are older, you don't have to train them in such a slow way. They can dive right in!
The Norwex Laundry Essentials for Their Task
These are products we use in our home. They come highly recommended by me!

Norwex Stain Remover – they can use this for grass stains, food stains, and oil spots for effective spot treatment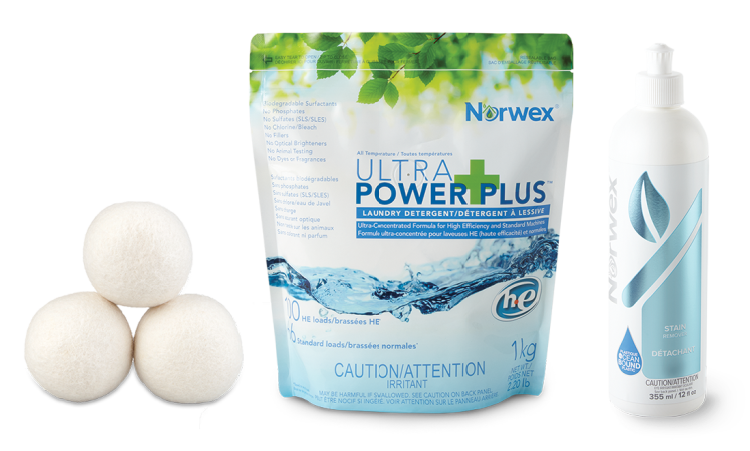 This detergent is a safe choice for your family, that is also effective. You can read more on the reasons why we love it in our home here: Five Reasons Why I Love Ultra Power Plus Detergent
These will reduce static and reduce drying time. Younger kids are going to have a blast watching these tumble around the dryer! These replace dryer sheets and are a healthier alternative to the chemicals that coat your cloths when using a dryer sheet.
Hint: You can purchase all three of these items as a bundle and save!
On the Topic of Kids
Want your younger kids to help out with other tasks around the house? Then you'll want to play this cleaning game with them to add extra motivation: The Cleaning Game You Should Be Playing With Your Kids
Thanks for stopping by the blog. I hope this has encouraged you to dive into the task of teaching your kids to to laundry. Leave a comment if you have any questions I can answer for you!
~Suzanne