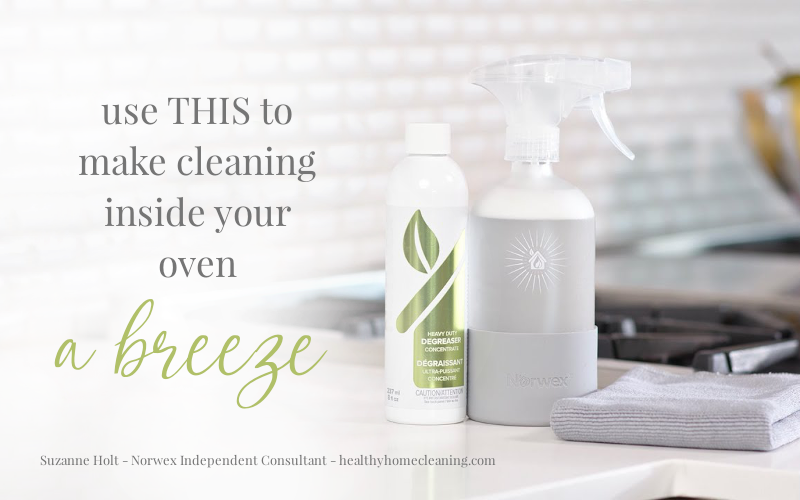 I have discovered that the Norwex Degreaser is the perfect non-caustic cleaner for getting the greasy spatters out of the inside of my oven. In my old, before Norwex method, I would spray down the inside of my oven with a traditional caustic oven cleaner, let it sit for hours, or even overnight, then scrub (and scrub and scrub) some more. The Norwex Degreaser Concentrate not only does the job faster and easier but is a healthier option. I'll show you how I do it, and why it's a better option for the job. We'll also review other uses for this product!
Why avoid caustic cleaners?
'Traditional' oven cleaners are caustic. Ingredients such as ethanolamine, paraffin, and propane lead to health concerns such as asthma and respiratory problems, skin irritation, allergies, and even damage to vision.
There are no dangerous fumes when you grab a Norwex product to tackle a dirty job. Did you know that Norwex reviews absolutely every ingredient that goes into their formulas to ensure they never use any CMR substances? A CMR substance is one known for carcinogenic, mutagenic is toxic to reproduction or is a known endocrine disruptor.
Cleaning Inside Your Oven – Let's Tackle This Job!
Norwex has a healthier version of oven cleaner (the Oven and Grill Cleaner). However, I find that I really love the Degreaser for this job! The Degreaser is also a versatile cleaner that I love having in my house (more on that later).
This cleaner:
Contains only plant-based and biodegradable ingredients
Has no harsh fumes or caustic cleaning agents
Is non-abrasive and non-corrosive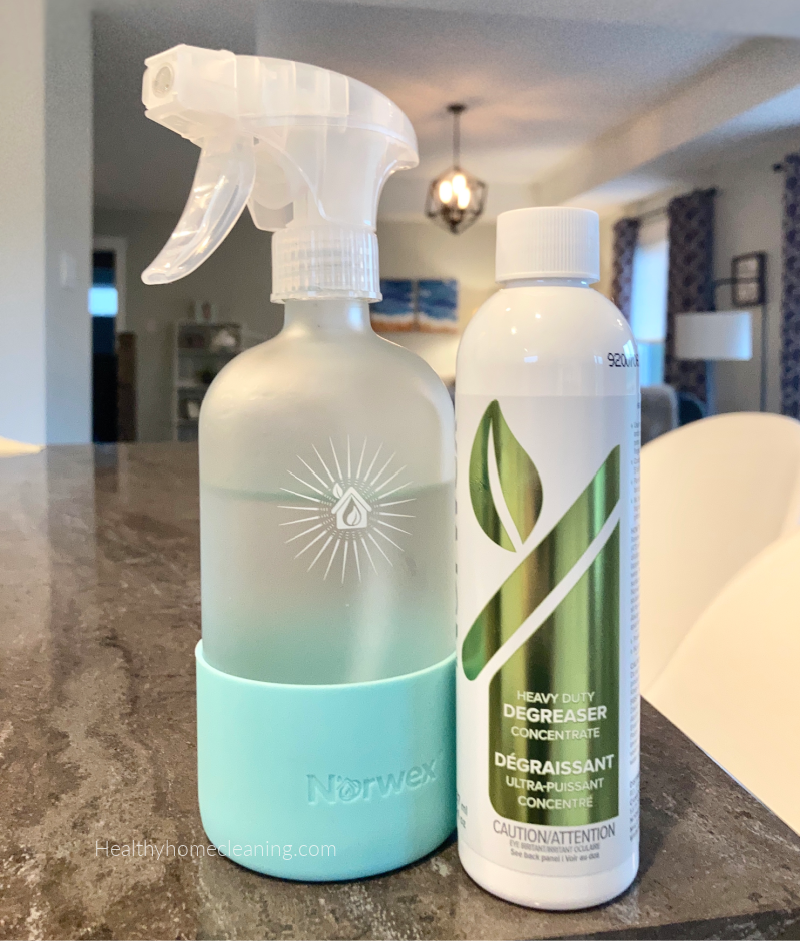 How I Clean Inside My Oven
If my oven is not too dirty, I like to scrub with the Norwex Cleaning Paste, and a Spirinett and Water. However, if there's caked on dirt, both on the bottom and the sides, and especially if there's a lot of greasy buildup, the Degreaser will actually loosen the dirt and make tackling the job easier.
Here's how to do it
Dilute the Degreaser in a spray bottle (3 TBS Degreaser to 16 oz of water).
Spray liberally inside your oven
Wait 15-20 minutes
Wipe off with an EnviroCloth. If there's thick build-up, scrub with a Spirinett first, then wipe
For any leftover bits that didn't come off, you can scrub with a wet Spirinett and some Cleaning Paste, then wipe away
It's literally that easy!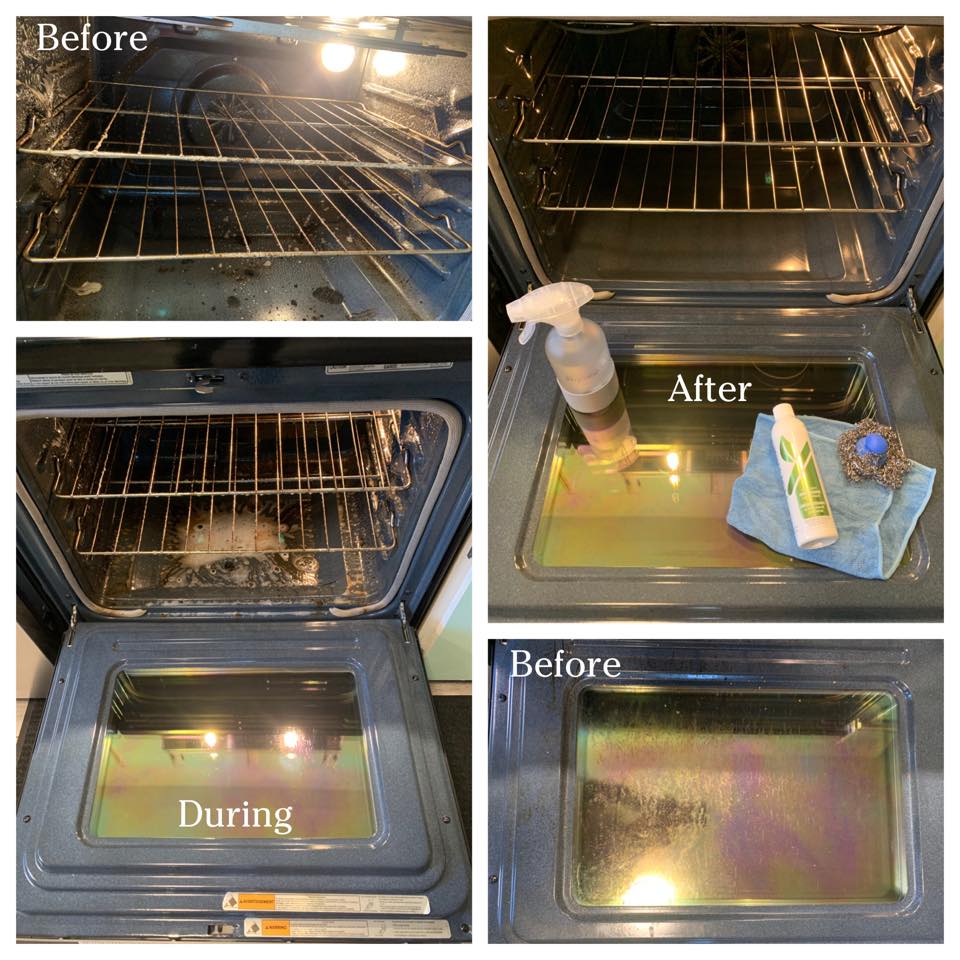 Oven Racks
You can follow this method for the oven racks too. You may find it easier to scrub them outside of the oven. To do that, simply place in a tub (protect the bottom of your tub with a towel) or laundry sink. If you don't have access to either of those, lay flat on newspaper outside, then spray down and let sit 15 to 20 minutes. Either wipe down with an EnviroCloth, or scrub the extra tough spots with a wet Spirinett. Rinse or wipe with a clean cloth to remove dirt and cleaner.
Use Degreaser Concentrate for Other Jobs
You can also use the Degreaser for other tough jobs around the house. My favorite appliance to clean up with the Degreaser is definitely the BBQ – both the grills and the outside of it! The outside always gets such a greasy coating on it!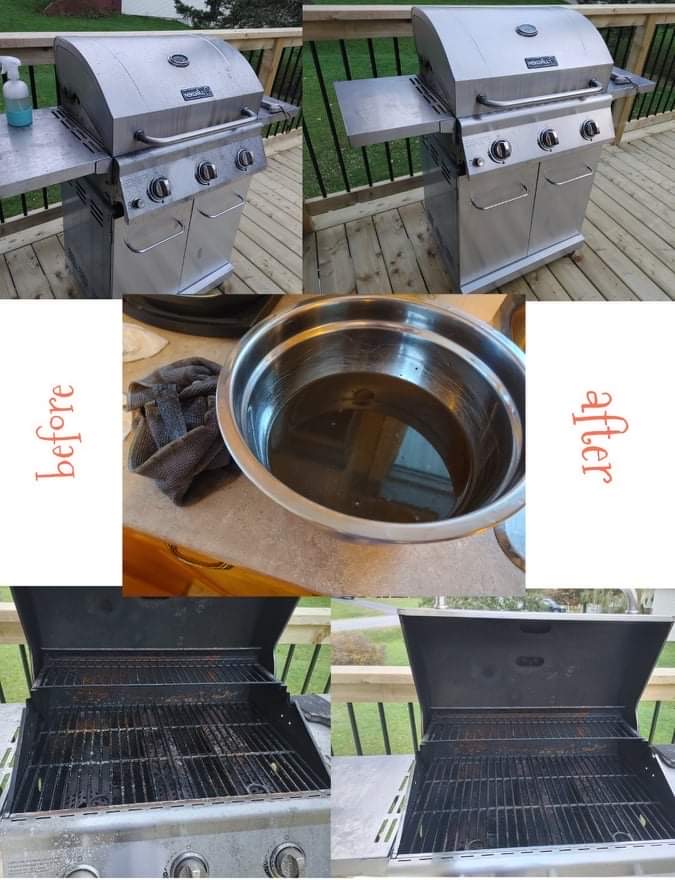 Other places I like to use the Degreaser
Oily stains and marks on countertops and kitchen cupboards.
Smudges on floors and walls and light switches.
Food residue and built up gunk on appliances
Grease stains on clothes
Greasy buildup on oven ranges, stovetops, light fixtures, cupboard handles, hand railings, and garage floors.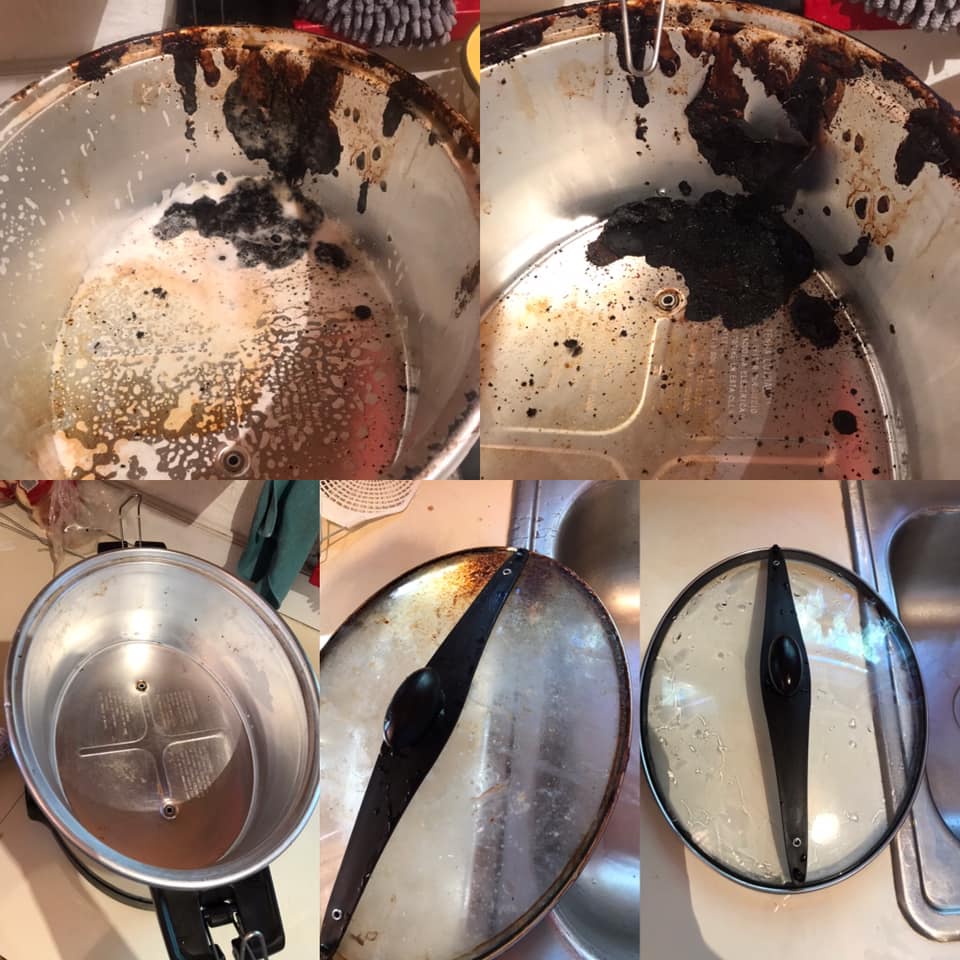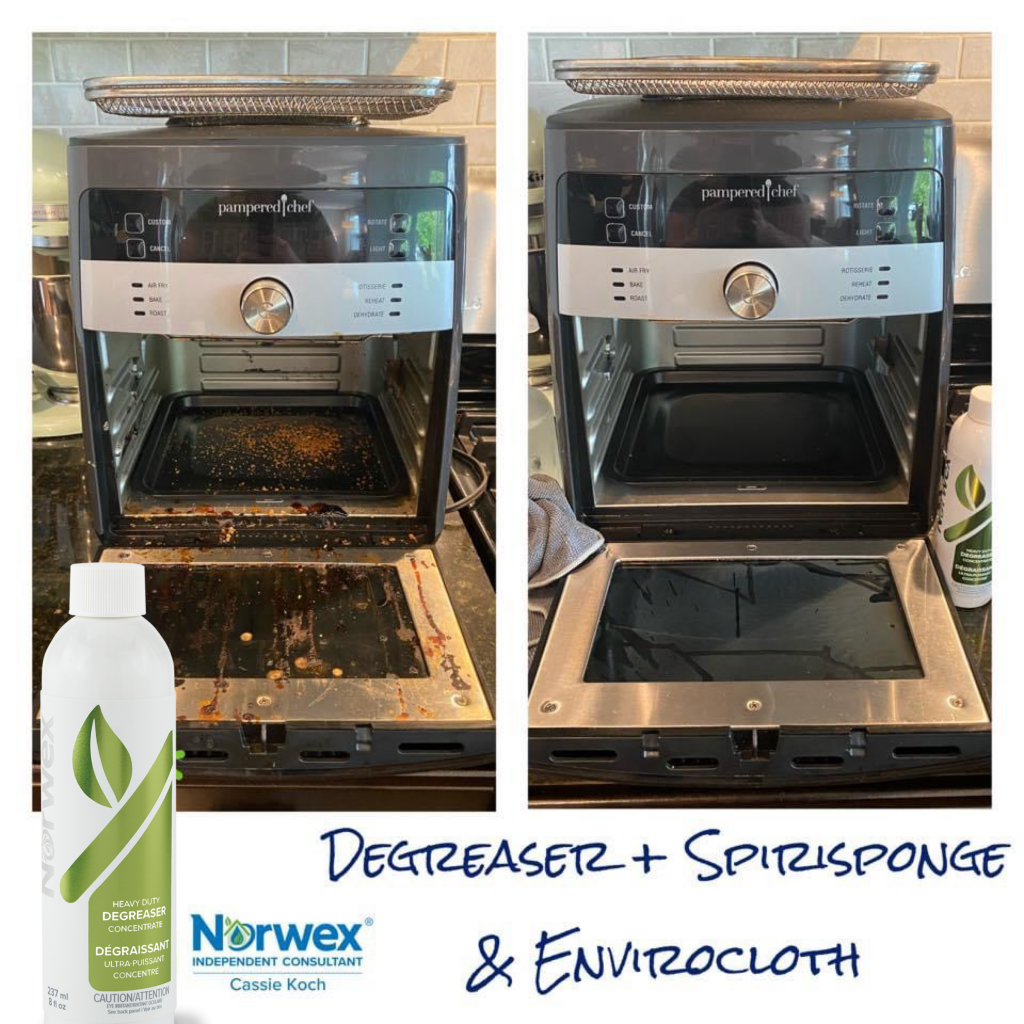 BEWARE: This is one of those products that once you've had it in your home, you'll always want a bottle on hand!

Get your hands on a bottle of Degreaser here:
Grab a glass spray bottle here:
Thanks for stopping by! Grab some Degreaser Concentrate from my shop if you don't have any under your Kitchen Sink yet. And let me know in the comments if you have any questions!
~Suzanne