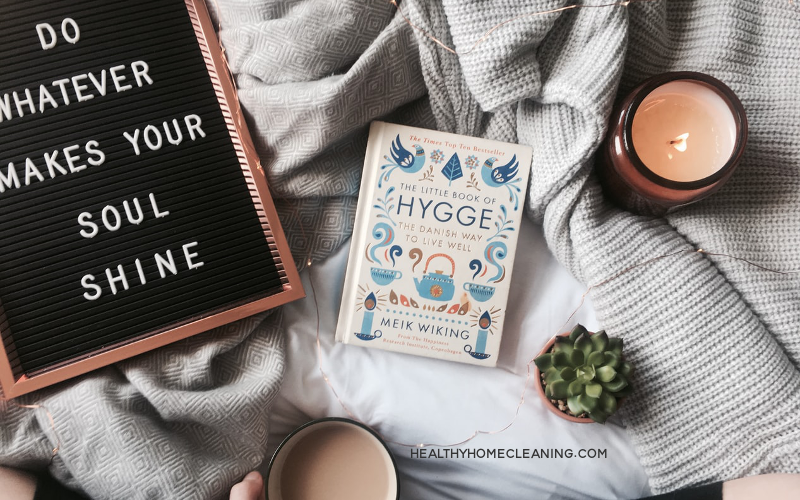 We all want to be warm and toasty at home, especially when it's the middle of winter and there seems to be no end to the harsh chill outside. That's where the lifestyle trend hygge comes into play. If you're unfamiliar with the word, which is pronounced "hoo-gah," it is making yourself as comfy and cozy as possible in order to promote personal happiness.
This trend is actually based upon the Nordic way of life. Despite being known for having long and brutal winters, these northern countries also repeatedly rank highest on the World Happiness Report. Adopting hygge in your home can help you live like the Nordic people. As you learn to embrace what makes you happy, you will also find your health improving.
HOW YOU CAN USE HYGGE AT HOME TO IMPROVE YOUR HEALTH
Small changes or additions to your home can make a big difference. Since hygge is all about embracing the feeling of comfort and coziness, you want to surround yourself with items that will spark those feelings.
One of the best and easiest places to increase your comfort levels is your bedroom.
What you put on your bed plays a huge role in how comfy you find it.
This is especially true if you're someone who finds themself getting too hot or cold at night. Ensure you're outfitting your bed with the necessary items to make you comfortable while asleep. This means adding an extra blanket if you run cold, or using a lighter comforter if you're typically too warm.
You can also look toward your pillows for additional coziness.
Make sure you're purchasing pillows that will support the way you sleep so you're not waking up with neck pain. Don't forget about the cover, and invest in a self-cleaning pillowcase for some extra comfort and peace of mind. With fabric that has antibacterial properties, it'll help your skin and give new meaning to the term "beauty rest!"
Hygge doesn't have to be exclusive to your bedroom either.
Expand the lifestyle into your kids bedroom as well by listening to what they like. Coziness is a personal preference, if your child complains that they're too hot at night, don't force flannel sheets onto their bed. The end result will be your kid not getting enough quality sleep, which is vital to maintaining their physical and mental health.
One place to look if they're struggling with sleep and comfort is their mattress. An old or poor quality mattress is one of the biggest causes of insomnia. Replace your child's twin mattress so you both can sleep easier and more comfortably at night.
After you've finished hygge-fying the bedrooms in your home, try making some small changes to your living room.
This is a place where most people spend a lot of quality time together, so make it a room that people want to be in and find cozy.
Adding soft throw pillows and blankets to your couches is an easy way to add instant coziness. This way people can wrap themselves up and be instantly comforted, especially on chilly winter nights. Sporadically placing candles throughout your living room will also provide the perfect ambiance to transform the space into a cozy haven.
Stock up on your favorite scents, as they will be the ones to bring you more comfort and happiness. Between the nostalgic and soothing aromas and the soft glow, your living room will be a calming and peaceful place where you can feel your stress melt away.
The process of instilling hygge is a personal one, as it involves tapping into your individual preferences. While this will differ for everyone, there are some fundamental items we can all use to evoke those feelings. By adding them into our homes, we are providing ourselves with the tools needed to improve our personal happiness.
It might seem too good to be true, but hygge does inspire happiness. Just consider the role it plays in the Nordic lifestyle. Being happy, and doing what we can to make ourselves so, greatly impacts our health. Happiness makes us physically and mentally healthier people. With all the benefits hygge brings, there's no reason not to let it into our lives and give it a try.