The Norwex reusable Face Masks have been one of our fastest selling items; they are flying out of the warehouse as fast as we can stock them!
With more places opening up and business requiring or recommending face masks, make sure you have some Norwex Face Masks for yourself, your family, and maybe an extra or two so you can start enjoying all the places you've been missing!
Here are the specs on these great masks:
they are made out of the same material as our famous Window Cloths, which provides you with both protection AND breathability!… no huffing and puffing trying to get enough air.
they are thin, single layer, and so comfortable to use
they come on & off smoothly and store in your purse or pocket compactly
they launder beautifully**
the Norwex face masks provide amazing filtration. Norwex tested them, and they are proven to filter approximately 81% of .1 micron-sized particles. You can read more about the testing and why it's important HERE.
they are made from the Window Cloth microfiber with BacLock® (silver woven into the fabric) which means the Norwex face masks have self-purifying properties
Because of the BacLock® feature, these masks reduce the growth of acne-causing bacteria in the mask by 99% making them ideal for acne-prone skin
the face masks now come is 2 SIZES! Adult Sizing: 15 cm x 11 cm / 6.0" x 4.3" & Kids Sizing: 12.5 cm x 9.5 cm / 4.9" x 3.7"
**Based on early Consultant feedback on the initial Reusable Face Mask with BacLock®, Norwex adjusted the fit of the masks to be more form-fitting on the sides. It is recommended that if you like the fit of the mask, it should be hung to dry rather than machine heat dried. This will preserve the fit and prevent shrinkage.
If you'd like to read more about the testing process of the masks, read our original post, here.
If you need your masks QUICKLY, please Contact Me for expedited shipping options.
Below is a downloadable Norwex Face Mask Use & Care card to share with friends and family.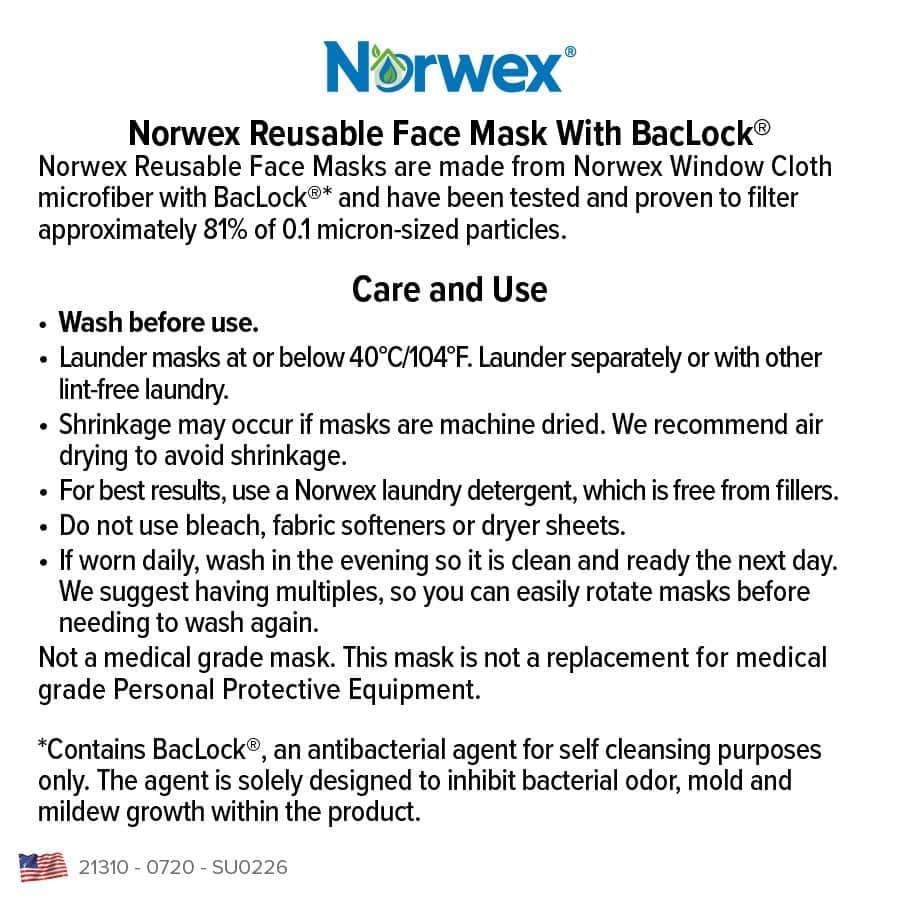 And now, you can also purchase a wristlet to carry your face mask in! This wristlet is double sided. Eache zippered side has a different coloured zipper, one charcoal, one blue, so you can store clean face masks in one side, and dirty face masks that are ready to be laundered, on the other side!
Accessory for your Reusable Face Mask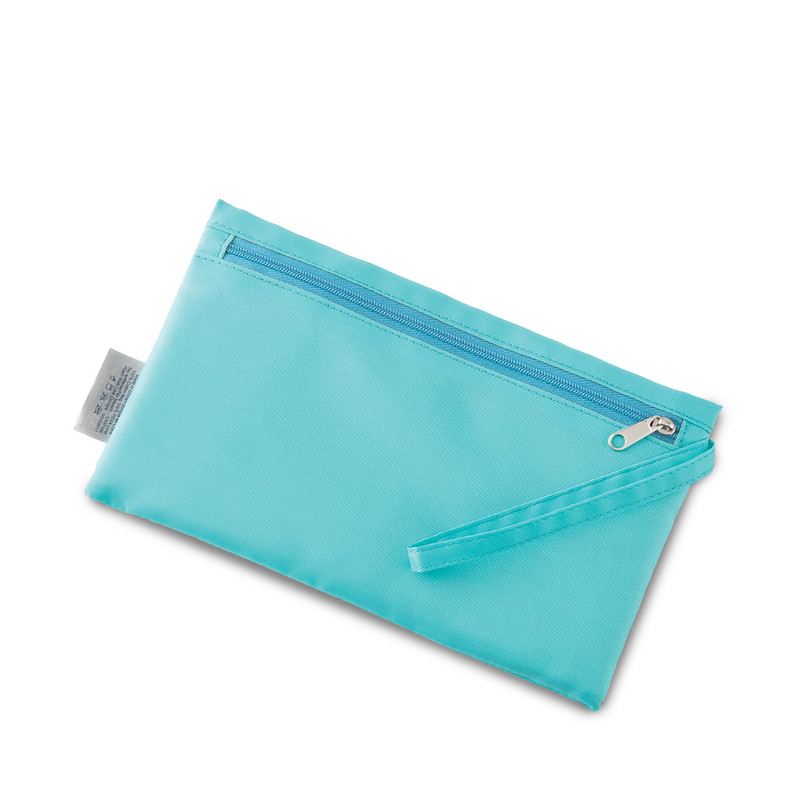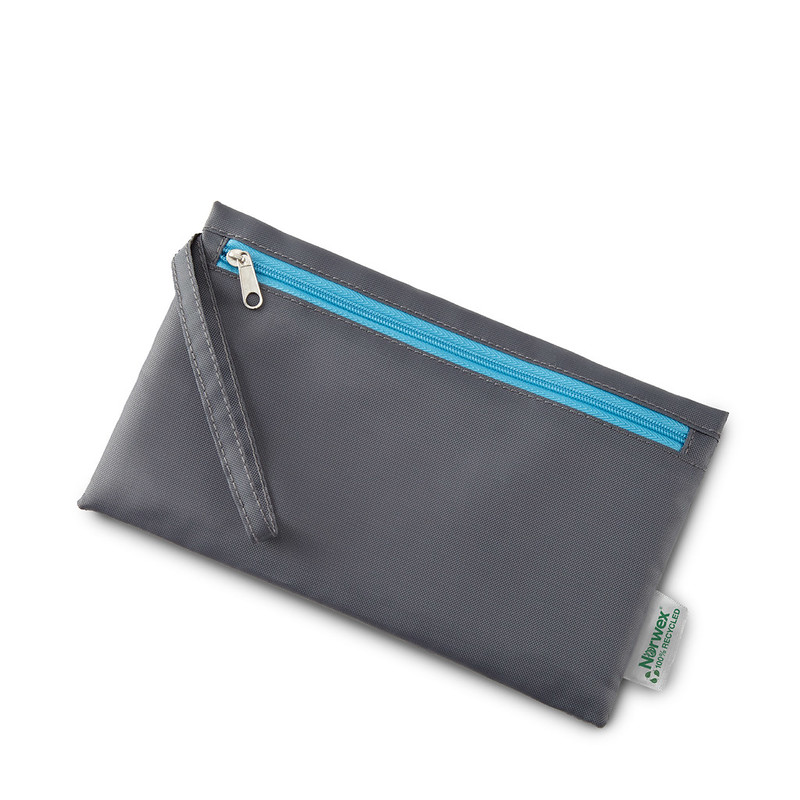 These wristlets are made out of 100% recycled polyester. To care for your wristlet, hand wash and air dry. Add one to your cart today!
If you need the