Norwex has been featured in the Winter 2020 edition of MBiz Magazine. The article describes how Norwex stepped up to fill a need with the creation of the Norwex Reusable Face Mask.
"At a time when cleanliness and health are uppermost in people's minds, Norwex stepped up to fill a need"

– editor of MBiz magazine, Judy Owen.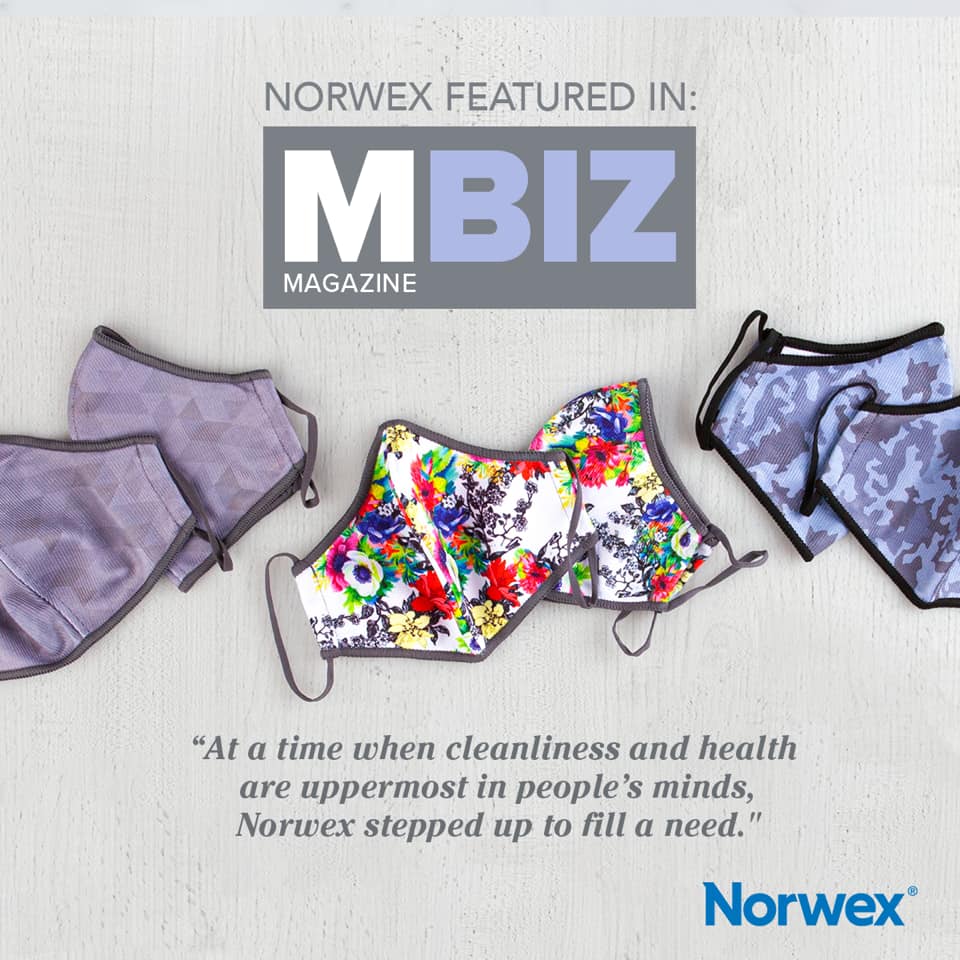 Norwex began testing their microfiber cloths earlier this spring, and found that the window cloth material had the best filtration results. They began creating prototypes of a mask with this material right away. I'm awed by how quickly the company was able to test, design, manufacture and distribute a brand new product line in only a small window of time.
You can read the full article here:
This magazine features many companies in its Canadian province of Manitoba that are making a difference with their innovation and persistence. You can read more about other Manitoba companies that are making a difference here: MBIZ Winter 2020 ISSUE
Features of this Innovative Mask
These masks continue to be a favorite with old and new customers since May. They were tested and proven to filter 81% of 0.1 micron-sized particles (and are now also STANDARD 100 by OEKO-TEX® certified). Customer feedback has demonstrated that two of the favorite features are:
comfortable fit
breathability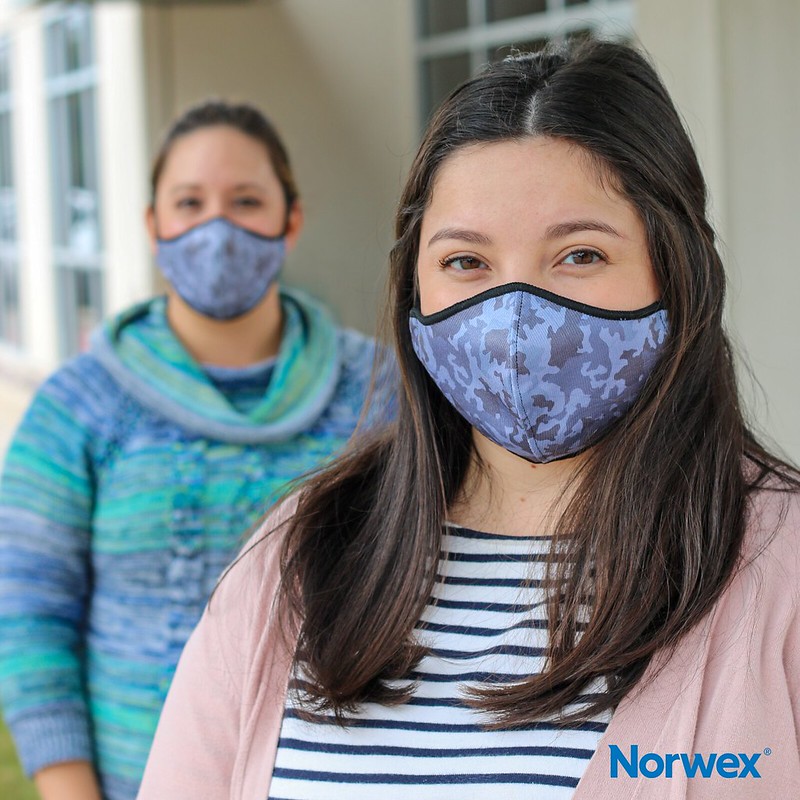 Another unique feature of this mask is its BacLock self-cleansing properties, which reduces the growth of acne-causing bacteria in the masks. This makes them ideal for acne-prone skin. They're also ideal for those that need to wear a mask for long hours and are experiencing sudden skin breakouts.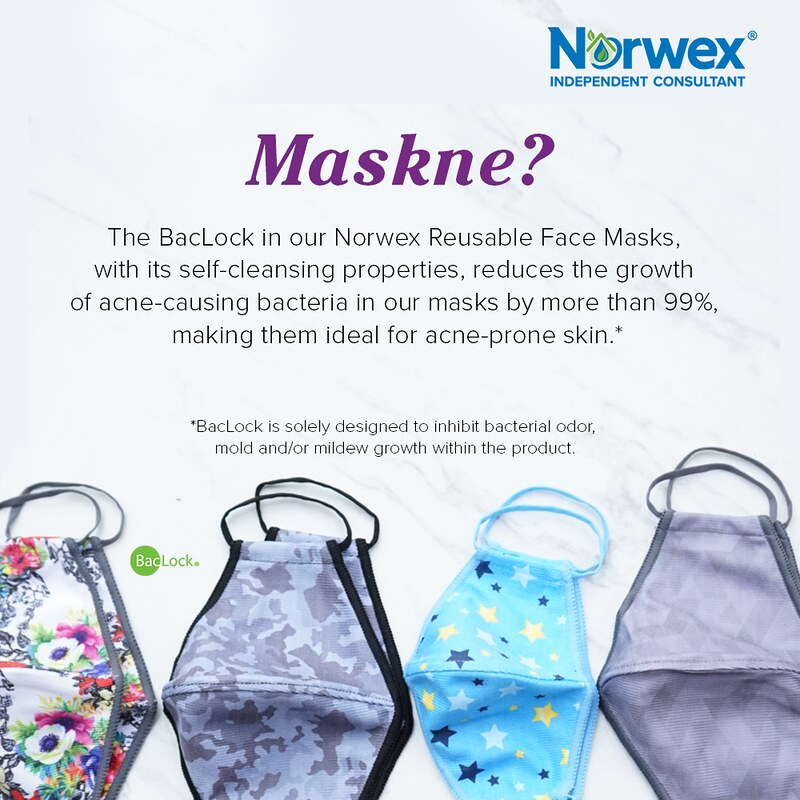 The Generous Heart of This Company
After being with Norwex for so many years, I've had a window into the heart of this company. These masks are one of many examples of how Norwex seizes the opportunity to make a difference in communities.
I've also seen Norwex make generosity a priority. This past year involved multiple efforts to give. The distribution of a million disposable masks to front-line workers happened in April. In November, funds were donated to ensure 50,000 meals were distributed to families in North America. October was a month where $50,000 was donated to Breast Cancer organizations in North America.
This is only a small window into what Norwex is doing to create healthier homes and communities. It's an honor to be a part of a company that I see striving to make a difference!