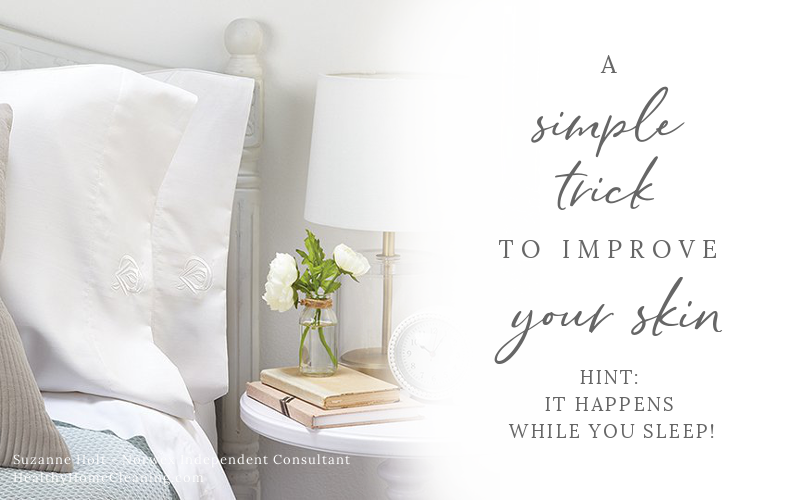 What if I told you that the secret to improve your skin could actually be as simple as sleeping on clean pillow linens? And if I told you that you didn't have to launder your pillowcases everyday to make sure they were clean, would you believe me?I know. This is a CRAZY statement. But after reading some recent research, my jaw is dropping open too!
Use This Simple Trick to Improve Your Skin
The International Journal of Cosmetic Science published an article about a study that demonstrated that people who slept on a copper-infused pillowcase for a month saw a "significant reduction in the appearance of facial wrinkles and crow's feet/fine lines and significant improvement in the appearance of facial skin. In most trial participants, this effect was already noticeable within 2 weeks of using the copper oxide containing pillowcases." My mouth is still open, this is so wild!
Both copper and silver have antimicrobial properties (say bu-bye to bacteria growing!). When you use a pillowcase infused with these metals, not only do you have to do less laundry (SCORE!), but with less bacteria present, you just lay back and let your skin get better too! I'm absolutely amazed by this information. I LOVE SCIENCE!
The Norwex Pillowcases Can Help!
I would have never learned these fascinating facts, but I was doing research on the new Norwex Pillowcases. I couldn't understand what 'the big deal' was with this new product, and why having a pillow case with silver in it even mattered, and I ended up down a fascinating rabbit hole of scientific discovery!
This research now has me excited about this new product. The Norwex Pillowcases contain Norwex BacLock (the microsilver that works wonders), so when you're in la-la land, the microsilver within the fibers of the pillowcase is working to inhibit the growth of bacteria that comes from the everyday oil, dirt and dead skin cells on your face! This means you can also see an improvement in your acne. Hallelujah!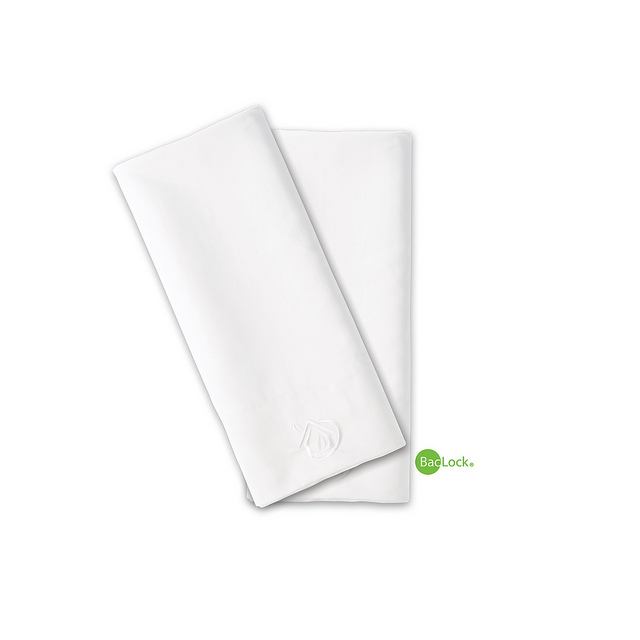 There's More to This 'Fabulous'!
So, this one feature to help me improve my skin makes these pillowcases pretty fabulous, in my "I'm getting old" opinion. However, not only do they kick bacteria in the butt, but they are also:
Made of satiny, soft Norwex microfiber. People can't stop talking about how soft these are.
A crisp white, so they match ANYBODY's bedspread! Thank goodness for not having to think about color matching! It's called 'Cloud.' Who doesn't want to sleep on a cloud?
Long lasting (much longer than Cotton!)
Very 'cool.' If you're a pillow flipper, you'll no longer feel the need to flip! If you sweat a lot at night, you'll find this is greatly reduced too!
Keep hair tangle free. Customers with long hair are finding their hair is much  smoother in the mornings. Also fabulous for little kid hair that is usually crazy-tangled in the mornings (this will reduce the 'chasing the toddler around the house and fighting with their hair' problem).
I am so excited and intrigued by this product! I can't wait to go to bed tonight (As if I wasn't already excited enough, right?!)!!! You can get a pack of two for your own bed by heading over to my shop!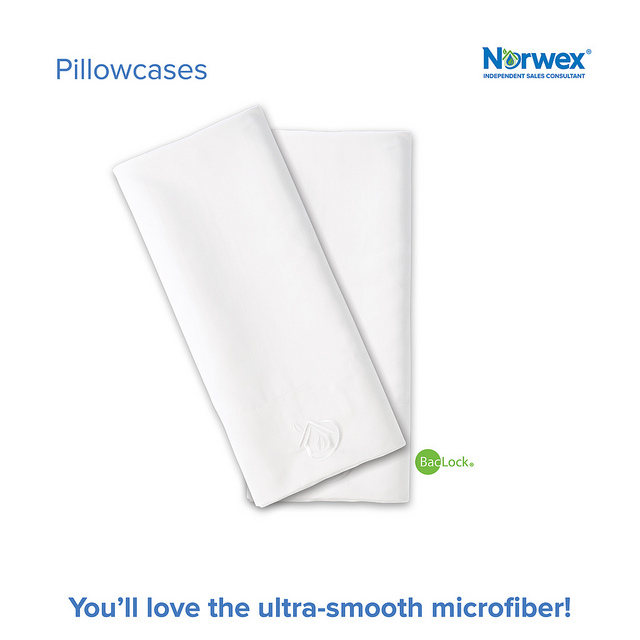 To end this post, I'd like to sign off with another fun science fact:
While the brain sleeps, it clears out harmful toxins, a process that may reduce the risk of Alzheimer's, researchers say.
Guess it's time for a nap!
~ Suzanne