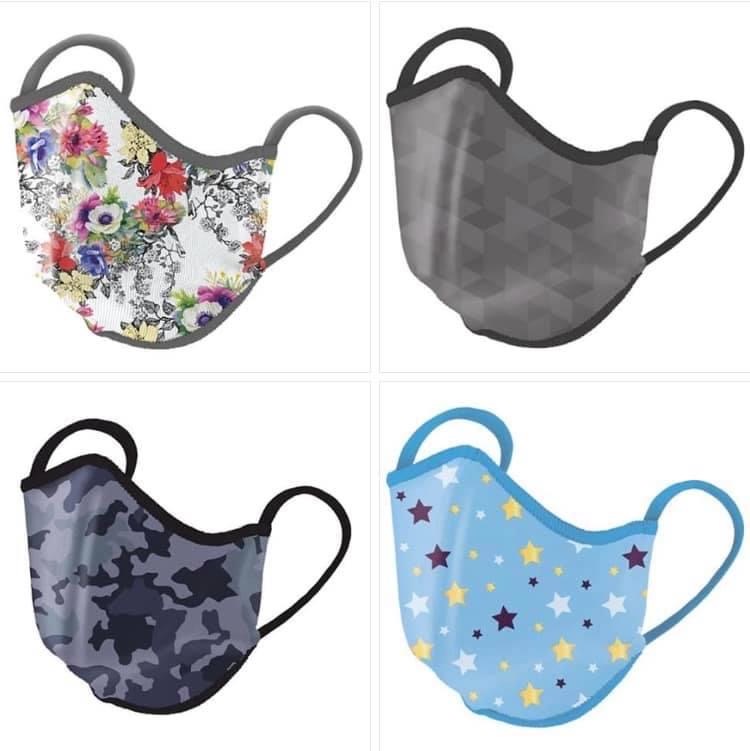 Yep, you heard correctly. Norwex has released personal use facemasks
That's not all. Norwex began adapting its business to meet people's needs during these difficult times. Due to many requests, Norwex began testing on various Norwex Microfiber cloths for permeability filtration.
When Norwex performed preliminary testing, the data showed that the Norwex Reusable Face Mask removed 60% of 0.4 micron-sized particles. We were elated however when our official test data (from Nelson Labs from Salt Lake City, Utah) reported even better results:
The Norwex Reusable Face Mask removes 81% of 0.1 micron-sized particles.
Because of this testing, Norwex began production of personal use reusable masks! *applause!* These masks also contain Norwex BacLock silver, which has properties for self-purification. I'm so grateful that Norwex is willing to adapt and create a brand new product that will be helpful in reducing the spread of certain illnesses.
WHY THIS MATTERS
Wearing a non-medical mask is an additional measure you can take to protect others around you. A mask is a way to cover your mouth and nose to prevent your respiratory droplets from contaminating others or landing on surfaces, reducing the chance that others are coming into contact with your respiratory droplets. A mask can also help you avoid touching your mouth and nose, while out in public, helping you further protect yourself.
I understand that non-medical masks alone will not completely prevent the spread of illness. This measure, however, in addition to following good hygiene, frequent hand washing, and practicing physical distancing, will aid in protecting those around you.
These non-medical, reusable personal face masks are available now.
The Adult size masks is $14.99, and kid sized star mask are $13.99.
If you're interested in purchasing one or more of these masks, head on over to my website and get yours today!
PLUS, new Face Mask Accessory!
These wristlets are also available for you! They're the perfect accessory for your face masks, because you need something to put it in so that it not only stays clean, but so that it's easy to carry around. These writslets are double sided, with a different coloured zipper on each side, so that you can use one side for clean masks, and the other for dirty masks that are ready to be laundered *applause!!!*