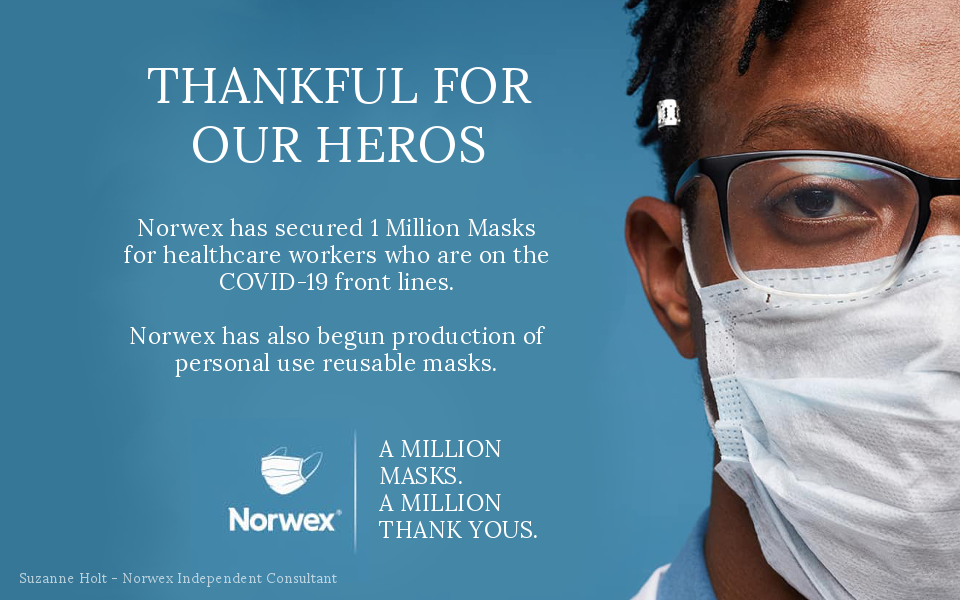 A Million Masks. A Million Thank Yous.
Norwex made a HUGE announcement this week.
Norwex secured 1 Million medical face masks to be donated to healthcare workers across North America!
Non-profit groups, like DonatePPE.org, will be distributing the masks. These groups will determine the hardest-hit areas, ensuring the masks get to the workers that need them the most. The disposable medical masks for donation will be distributed this April.
We are all so thankful for the hard work, expertise, and sacrifice of healthcare workers. I am also thankful for the many companies across the country that are rising to support today's challenges. I've seen so much good news about company's going above and beyond to help out across the country. As cheesy as it sounds: it warms my heart!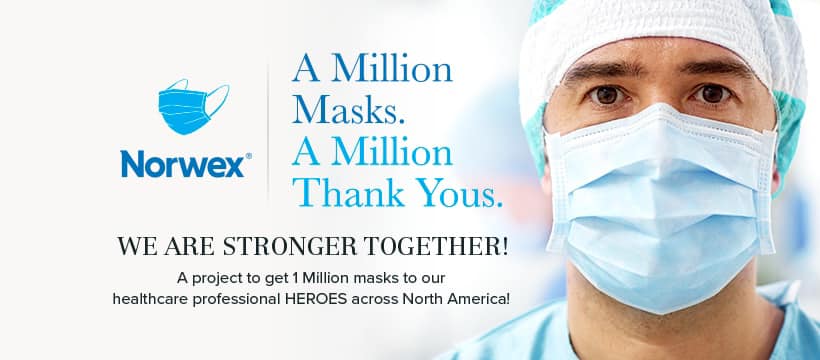 To hear these details straight from the Global Chief Executive Officer of Norwex, Judy Letain, check out this announcement video:
For additional information about the donated medical masks, and personal use masks, check out the FAQ document below.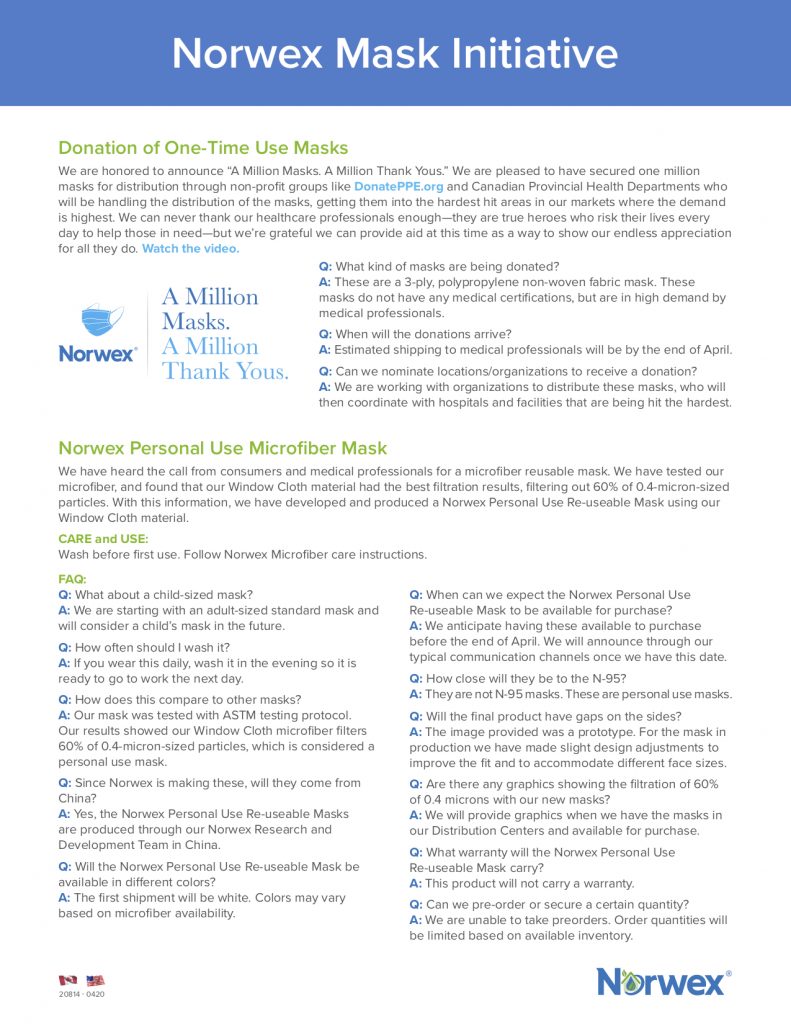 ~Suzanne