Q: Is there a warranty for Norwex products?
A: Norwex does offer a warranty on ALL of their products!
Norwex backs its quality commitment with a 100% Satisfaction Guarantee. We will refund, replace or exchange any products that are not to your complete satisfaction within 60 days of purchase. It says a lot about their confidence in their products! There is a minimum 60 days on all, but some products actually hold 1 & 2 year warranty's and one product has a 5 year warranty! See which category the products fall into here: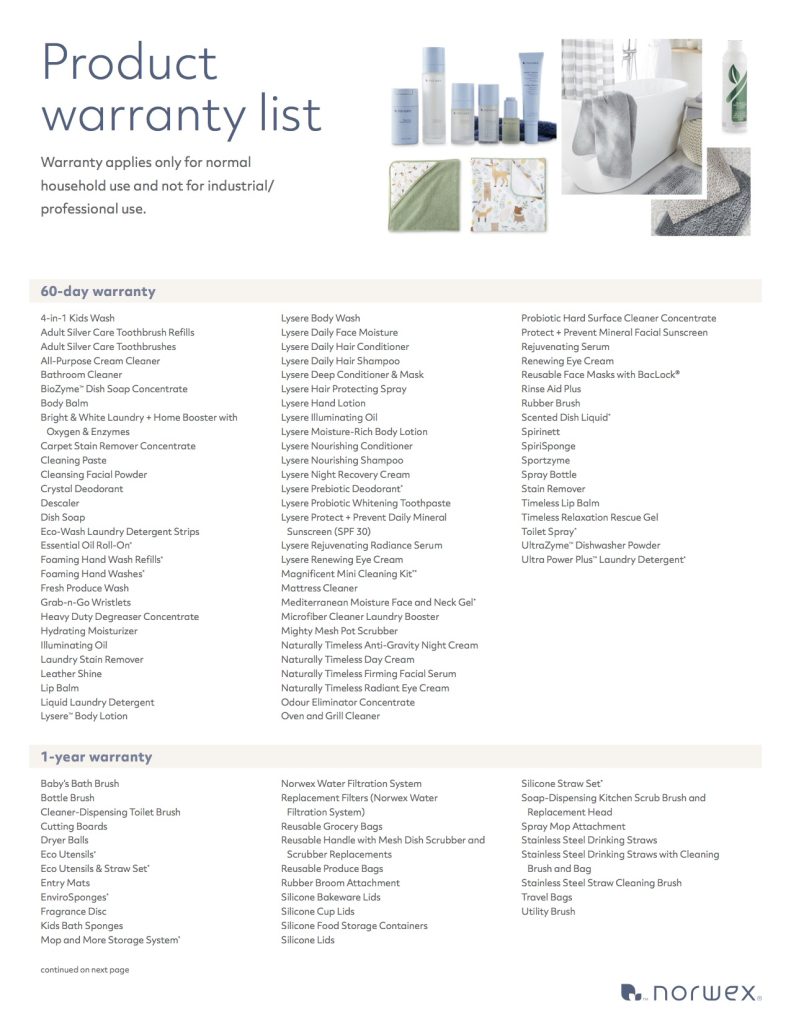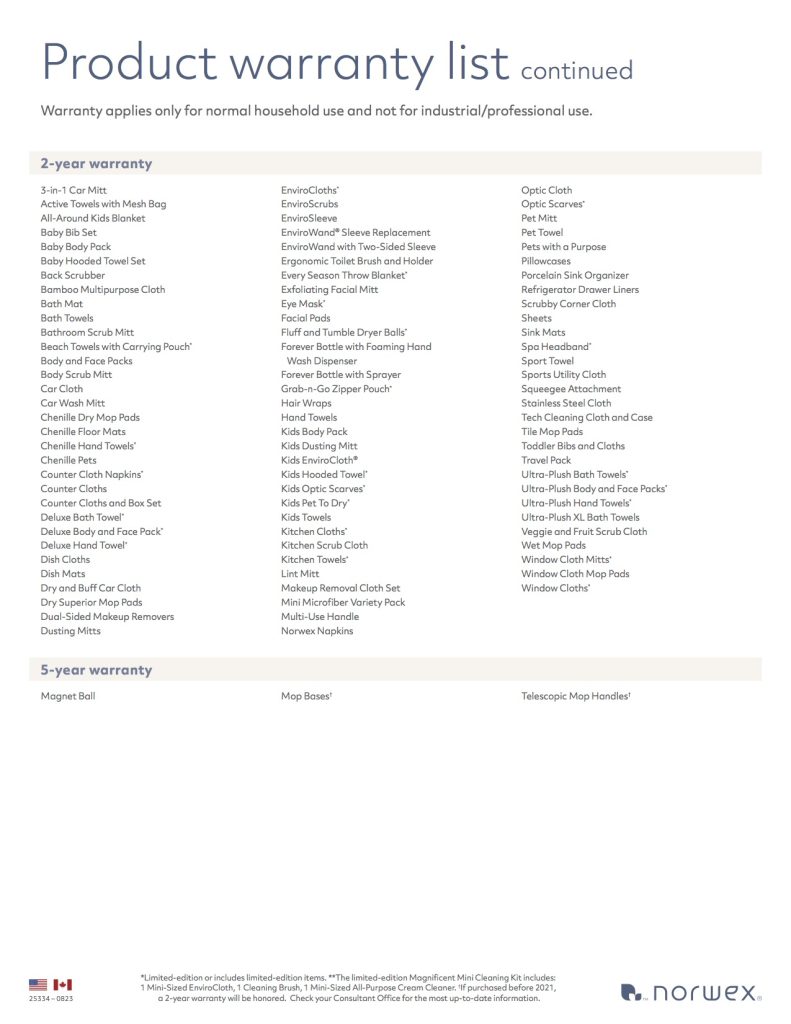 If a concern comes up or an expectation is not met, please reach out to your consultant to start the warranty process. Once you reach out, please be ready to answer these questions:
-How was the damage noticed?
-How long have you been using the product?
-How are you using the item?
-What surfaces are you cleaning?
-How frequently are you using the product?
-What types of mess do you typically clean with this product?
-Take a photo of item & look up lot number
These questions will ensure our warranty is serving the customers well and gives feedback to make sure our items are performing as they should! Remember too that Norwex products are created for household use, not professional/industrial use. Check out this video to see more about what to expect:
I hope you won't need to use the warranty for Norwex products, but I hope you have peace of mind knowing that the process isn't complicated & that Norwex has you covered for at least 60 days!