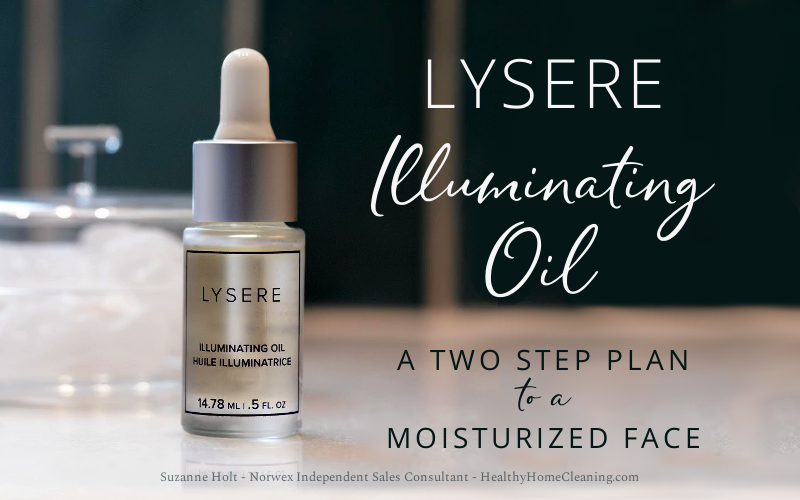 If you're looking to Uber moisturize your face, than the Lysere Illuminating Oil is what you've been looking for. This is a compact bottle with a dropper in the bottle to help you conveniently ensure you always use the right amount of this powerful moisturizer.
Moisturizing with this product is a simple two step plan. Gently massage 3 drops to your face in the morning, and 3 drops to your face at night. And your face is supple and happy!
What this oil is intended to do
Brighten appearance, fortify and repair skin.
Nourish and hydrate to promote a healthy glow.
Protect skin from impurities in air, while providing intense hydration to restore youthful appearance. Restore a natural glow and suppleness.
What you'll notice:
lightweight
absorbs quickly
non greasy
lightly scented
A Testimonial
I asked my friend Maria to try this product out, because she has struggled with really dry skin since moving from the west coast to the east coast. After almost two years, she was still struggling to find something that would balance her skin out again. Here's what she had to say, after trying it out for 30 days:
"I was unsure of what to expect because I have such temperamental skin and have used a variety of products before, but haven't found something I have liked. So I went in with an open mind and it definitely exceeded my expectations, because of how quickly the product worked, and kept my skin feeling and looking great. In the end, I will forever be hooked on this product. It works and my face feels and looks amazing. With such weird skin, this product has gone above and beyond my expectations!"
Even I was surprised by how much she loved this!
My Personal Experiences
I personally haven't used an oil to moisturize my skin before. It's very different from a typical cream moisturizer.
My personal feelings on the Lysere Illuminating oil is that it is VERY luxurious feeling. I was expecting it to leave my skin super oily, but within a few minutes, the oil is completely absorbed and doesn't leave an oily sheen of any kind behind. The best part about this oil is that it is crazy-moisturizing. It's by far the most moisturizing product I've ever tried.
Since getting my hands on it, it's all I've been using to moisturize my skin in the mornings. At night, I've been putting on my Night Cream. But it's mainly because I have it on hand. If I didn't have any night cream on hand, I would be using the oil, as I love the feeling of this oil before I go to bed.
1.No harmful products in this plant-derived product. This oil is free from:
Sulfates
Parabens
Formaldehydes
Phthalates
Mineral Oil
Gluten
Silicones
2. It's a powerhouse of amino acids, vitamins, antioxidants and healthy fatty acids. All things that your skin is longing for! It's infused with botanical Nordic ingredients such as Arctic Cloudberry, Black Oats, Red Algae and Sea Buckthorn. It's rich in Vitamins C and A, and Omega-6 and Omega-3
3. No artificial fragrances are in this product. So, if you're scent sensitive, you'll appreciate the light fragrance of all natural essential oils
4. Can also be used on dry cuticles and to tame flyaway hair
5. Vegan product that is not tested on animals
My # 1 Tip
When using this product, use less than the recommended amount. The bottle recommends anywhere from 3-5 drops on the face, twice a day. I have found that 3 drops is more than enough to evenly distribute this on my face. So, to ensure this luxuriousness lasts you longer, stick to the three drops!
Get your hands on the Lysere Illuminating Oil at my shop, and you'll be on your way to uber moisturized skin! And if you've been using this product, please share your experiences in the comments!
~Suzanne