How do I love my Norwex toothbrush? Let me count the ways. This is a seriously fantastic product.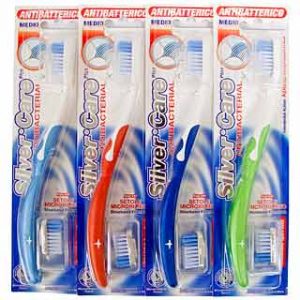 What you need to understand about your current toothbrush is this:
Every time you put your toothbrush in your mouth, the bristles touch all the bacteria living in there. That bacteria remains on your toothbrush even if you rinse it in scalding tap water, and the bacteria just sits there between brushings, growing and multiplying. Every time you brush your teeth, the bacteria that's been happily colonizing on your toothbrush gets re-introduced to your mouth. Then, as you brush, more bacteria from your mouth is deposited back onto your toothbrush. Yuck!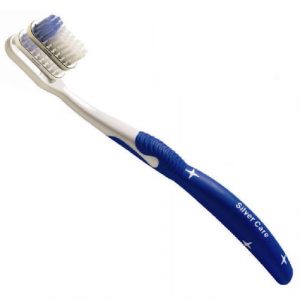 How does the Norwex Toothbrush work to self sanitize?
This is very clever, actually. The bristles of the self-sanitizing Silver Care toothbrush are embedded in the unique head plated with 99.9% pure silver. On contact with water, the silver head releases active silver ions that prevent bacterial growth and by the time the bristles have dried it is sanitized. This self-purification process is natural and continuous.
But is it a good toothbrush? Will it clean your teeth as well as a tooth brush?
Absolutely! Your teeth will be just as smooth and shiny and clean.
The bristles of the Norwex toothbrush are made of Tynex (a brand of nylon) that has properties similar to microfiber. The Medium toothbrush bristles, however, are made of Microfiber, which makes them a little thicker and more stiff. The microfiber-like bristles (on both the soft & medium heads) are "grabby" but gentle, and are able to pick up more of the plaque and general yuck off your teeth than a regular nylon head.
I recommend that people with sensitive gums or gum disease stick with the soft brush. It's also helpful to run it under hot water to soften it up a little more before brushing. I don't have gum disease and find the hot water softens the medium bristles considerably making them feel soft and pliable, but my husband, who has sensitive gums, would not agree!
The Norwex toothbrush comes with 2 heads, and lasts a full year. Even if you are very hard on your toothbrush, one head will last the full six months.  The fact that you don't have to throw out your entire toothbrush every 6 months is great in my opinion – you just pop your old toothbrush head out, and stick a new one in!  This means less waste in the landfills… every little bit helps.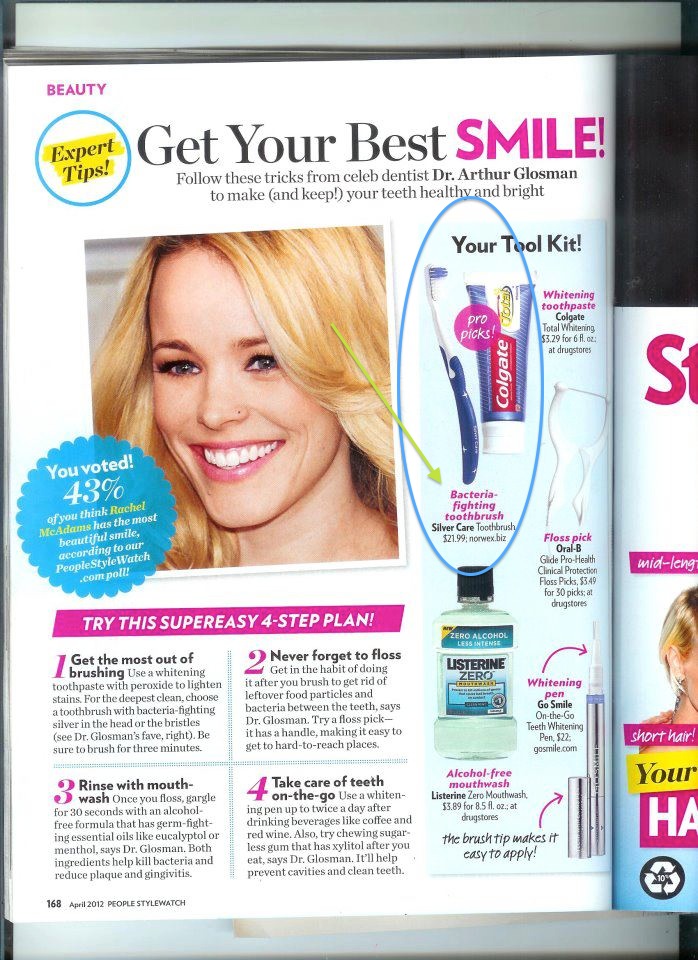 NOTE: Silver does not contain nickel and is not an alloy. It does not leach at all nor does it come off the brush. Silver is considered to be hypo-allergenic.