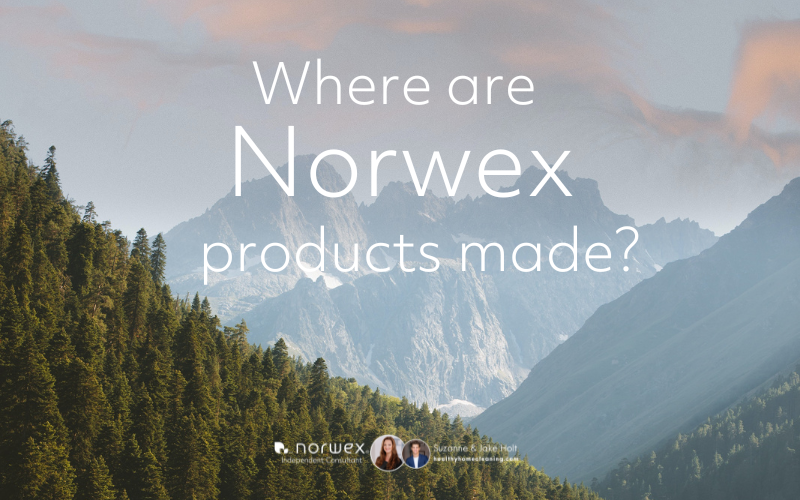 Q: Where are Norwex products made?
A: They are sourced from all around the world!
Norwex sources their products from all around the world to curate a catalog of products that is truly the best in every arena. From the skincare line to microfiber cloths to the enzyme cleaners, each one has been selected from the place that does it best. With such a wide variety of available products, each one comes from a place specialized in that area of manufacturing. Check out these blog posts to see why sourcing matters!
These two posts will tell you about what the manufacturing is like in China from my own point of view!
Check out the flyer below to see where each specific product comes from!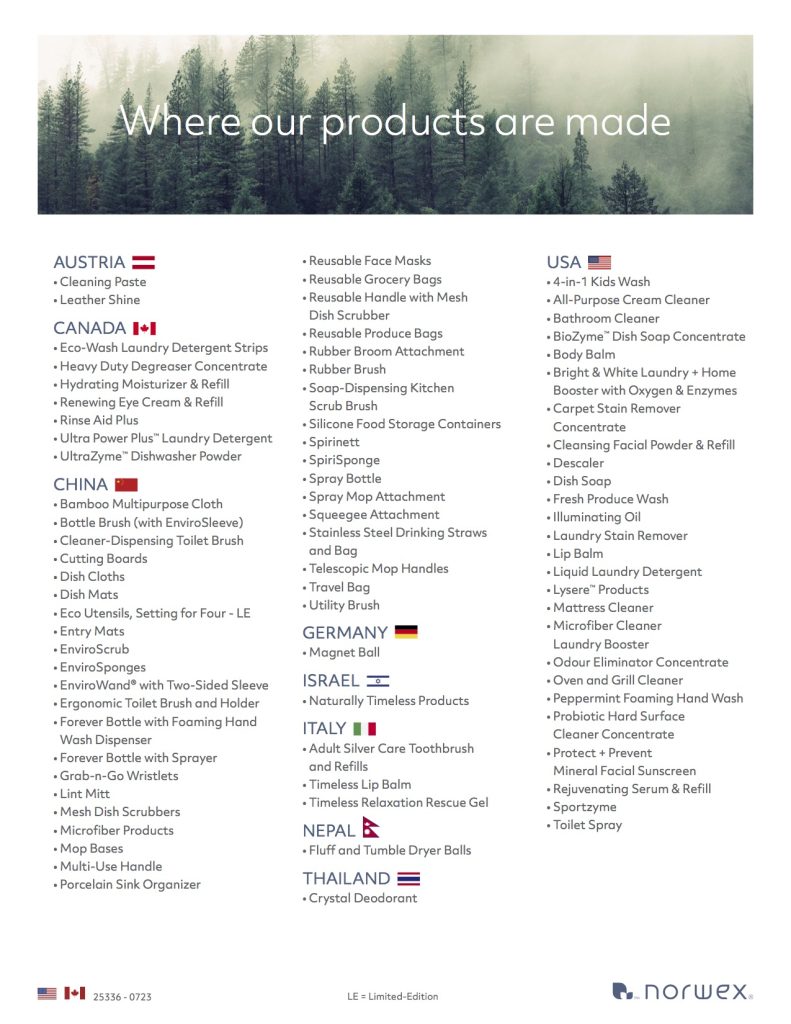 What surprised you most about where Norwex products are made?