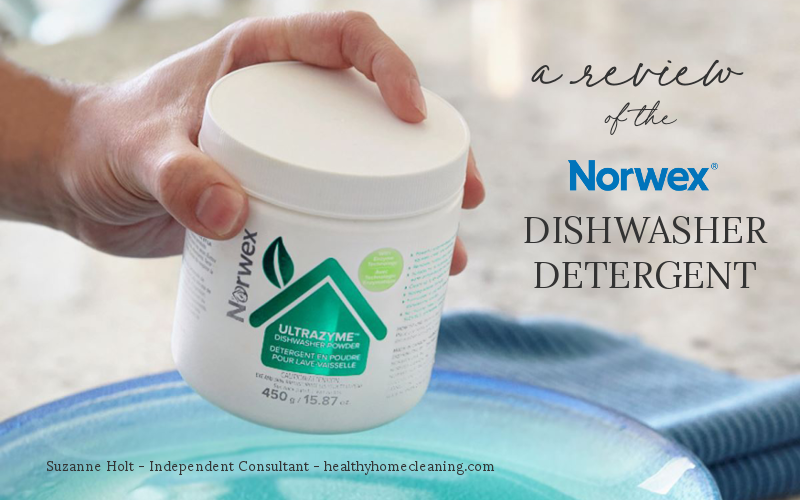 After years of having a dishwasher detergent that couldn't be used in stainless steel dishwashers (because one of the ingredients would cause it to discolour the inside), Norwex released a new and improved dishwasher detergent. It was definitely better than the detergent that existed. The consensus was that it was good – but not great. So, back to the drawing board Norwex went.
They created the Ultrazyme Dishwasher Detergent. This detergent took a different approach, using enzymes to help clean dishes even cleaner. Here's the results.
Here's what I'm looking for in a dishwasher detergent
Not all dishwasher detergents are created equal. I've come across some duds over the years, so when I start using a new detergent, there are a couple of things I'm looking for, that factor into my decision to continue using it. Here are the 4 most important features I'm looking for in a dishwasher detergent:
Washes my dishes completely, with no soap residue, and no caked on food.
Doesn't smell like a chemical bomb when I open up my dishwasher, and also doesn't leave a chemical smell (or taste) to my dishes (especially plastic).
Can be used in my stainless steel interior dishwasher with no negative side effects.
Is economical, for everyday use for a busy family.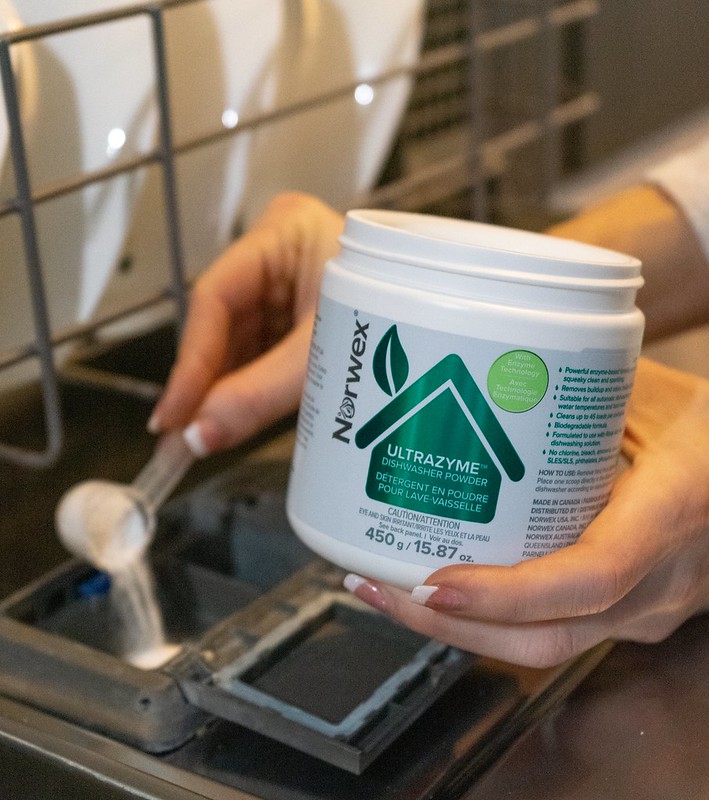 Washes my dishes. YES, it washes my dishes! So far, this is the best detergent I've used that doesn't contain bleach.
Doesn't smell like a chemical bomb. Since this detergent uses enzymes to work, and contains NO bleach there's no chemical smell (or taste) left on glasses, bowls, plates, or plastic containers! Plus, when I open my freshly-completed dishwasher, I don't get a blast of chemical air to choke on! This is my favourite part of this detergent, as the harsh scent of bleach is a big turn off for me.
It CLEANS the inside of my stainless steel dishwasher. Yes, you read that right. The enzymes in this product help it do double duty, leaving the inside of my stainless steel machine clean! They also reduce odours and eliminate buildup.
Is more economical than the previous product. The previous product Norwex released contained 30 loads worth of detergent. The Ultrazyme detergent contains 45 loads!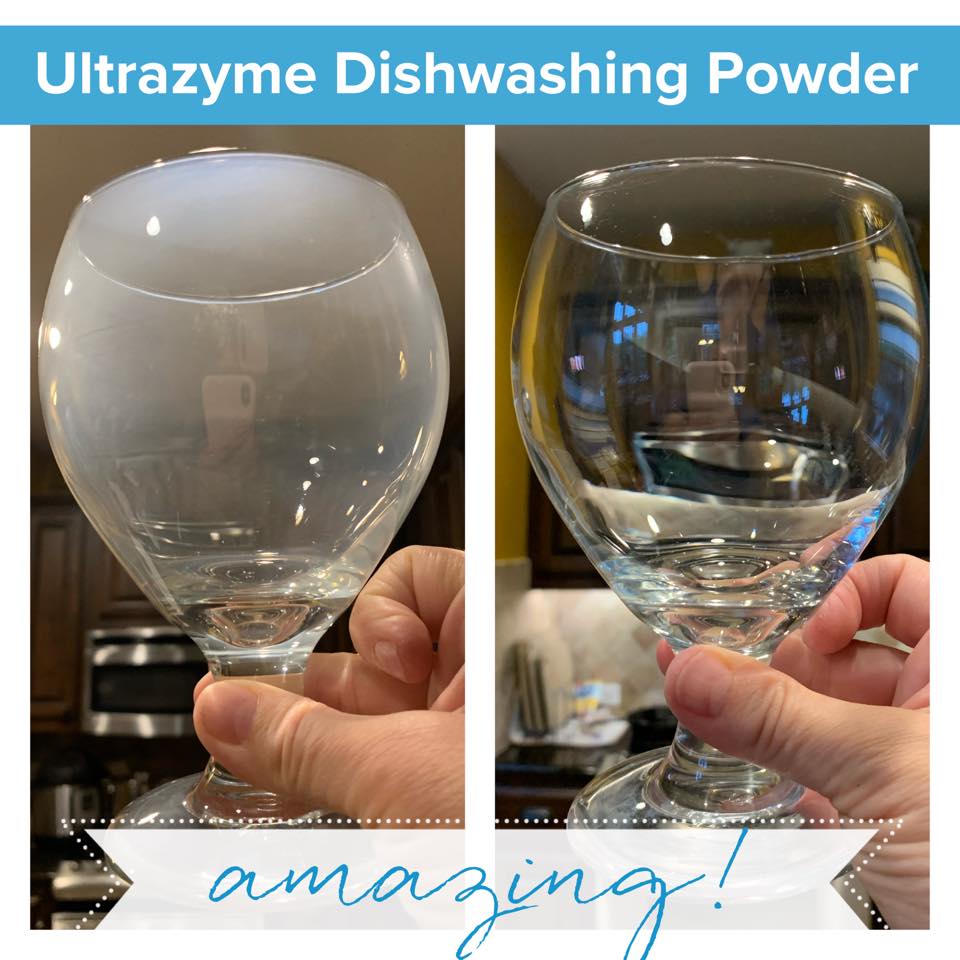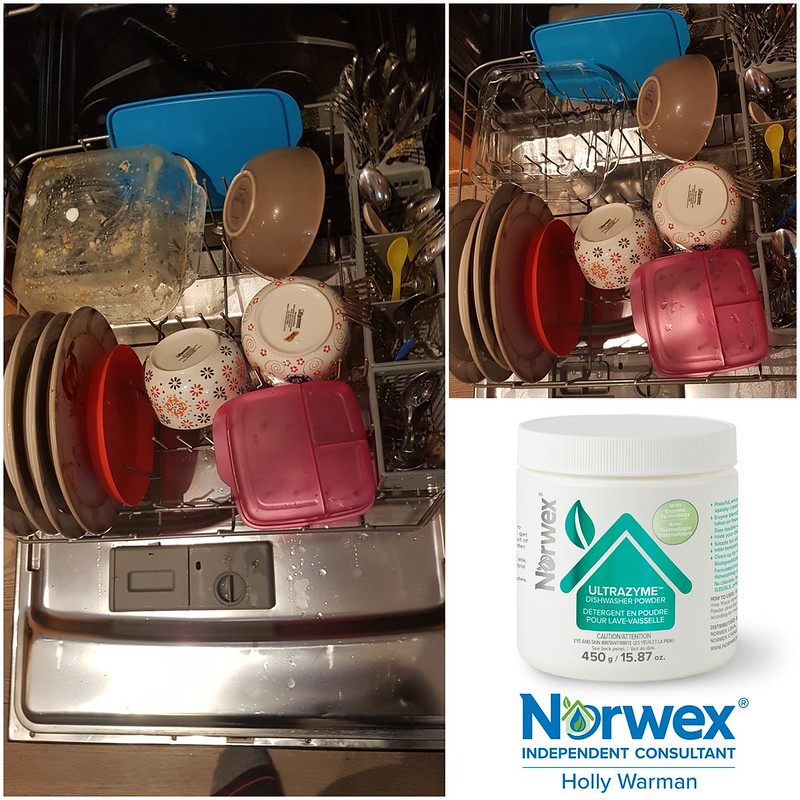 How to Make Your Dishwasher Detergent Last Longer
When using any dishwasher detergent in a dishwasher that also has the Norwex Magnet Ball inside, you don't need to use as much detergent. This is especially helpful if you have hard water. This means it will last you longer than 45 loads, and will stretch further if you need extra detergent due to hard water.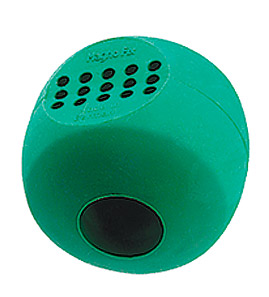 Other Helpful Information
~that will make you fall in love with the Ultrazyme Dishwasher Detergent~
Contains biodegradable ingredients.
Phosphate and fragrance free.
Free from SLS/SLES, EDTA, ammonia and dyes
Safe for septic systems
No animal derived ingredients, and not tested on animals
Use with the Rinse Aid Plus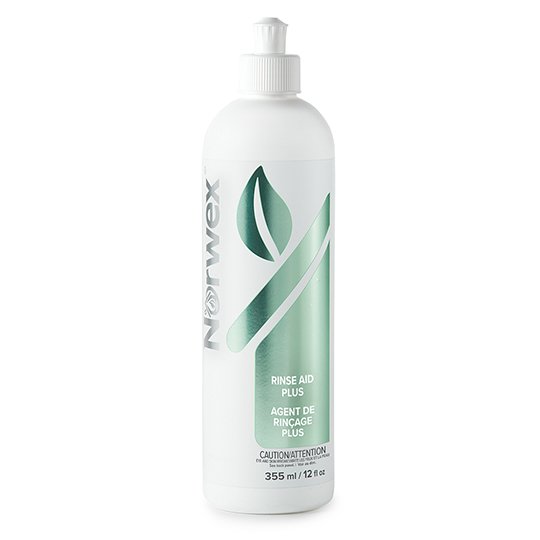 Powered by natural citric extracts, the Rinse Aid Plus thoroughly rinses away residual mineral deposits to prevent spots on every load. It naturally adds drying protection to your dishes to prevent water droplets from forming, so your dishes dry more effectively.
This is made to work WITH the Ultrazyme Dishwasher detergent, so you'll find your dishes will come out cleanest when use with it.
My Review
In summary, when looking for a biodegradable, non-toxic detergent, this is the best one I've tried so far. It not only works well, but contains ingredients that are safer for my family, and waterways. This product still works effectively without the use of chlorine, and doesn't discolour the inside of my dishwasher.
~Suzanne