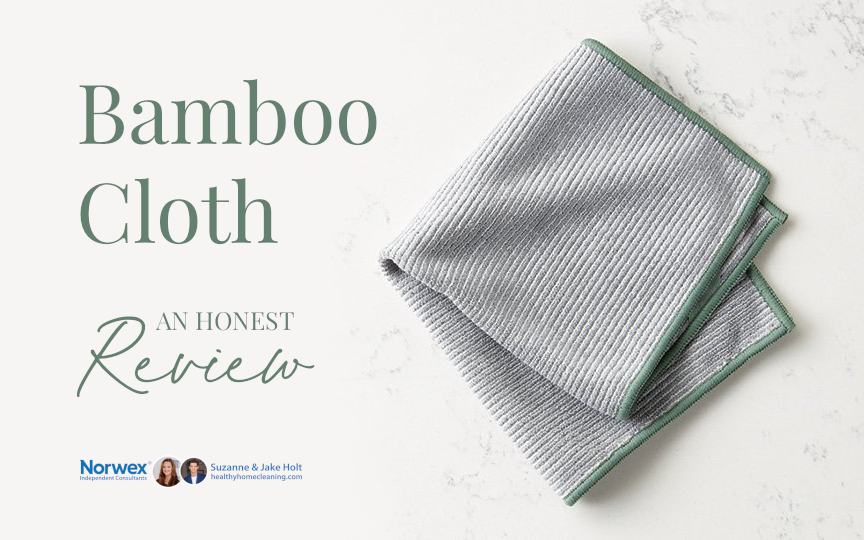 Microfiber and bamboo viscose are combined in this all-purpose cloth that easily handles tough jobs. I've been using this cloth for over a year in my home, and I find that I reach for it more and more. I'll share the features of this cloth, places and jobs you can use it, and what I have come to love about it.
All About the Bamboo Multi-Purpose Cloth
The Bamboo Multipurpose Cloth is basically an EnviroCloth, but with coarser bamboo fibers mixed in. The result is that you have a cloth that has a coarse texture that is perfect for tougher jobs and is great for cleaning anything throughout the house that needs some elbow grease. Some would say: It's the EnviroCloth on steroids, haha!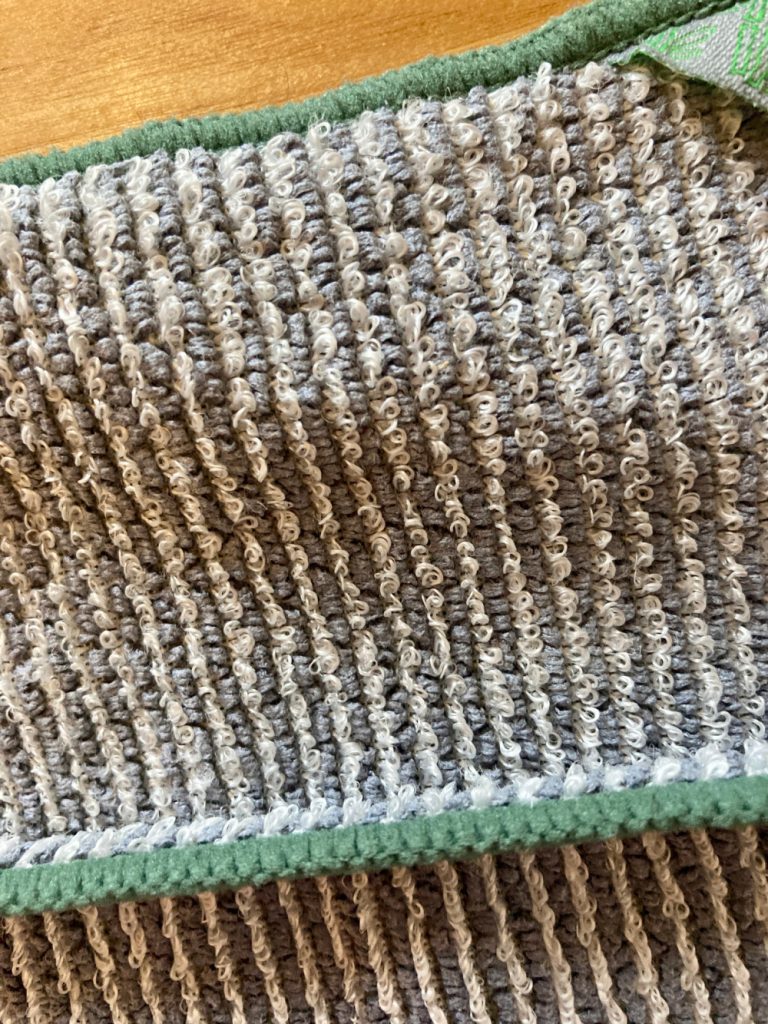 This cloth contains the cutting-edge antibacterial technology of BacLock to ensure your extra scrubby cloth stays fresh longer and removes 99% of bacteria from the surface. Go head to head with tough, stuck-on dirt and grime when you add this cloth to your cleaning stash!
Having a cloth like this around the house means that you can eliminate the need for expensive, unhealthy chemical solvents or abrasive tools that could scratch.
Example Jobs of Where/When to Use This Cloth
Dirty pots and pans
Kitchen countertops, sinks, and backsplashes
Stubborn soap scum and grime in the bathroom, including taps, sinks, tubs, counters
Sticky build-up on floors
Remove scuff marks, fingerprints, and toddler art from doors and walls
Sticker residue on glass
Clean golf clubs
Wipe up build-up on Oven and BBQ
Clean paint off hands
Patio Furniture
Wipe floors after toddlers throw sticky food all over it
And wherever your imagination/dirt takes you!
How To Use
Use damp for general cleaning and heavily soiled areas—it picks up almost everything using only water
Can be folded and refolded to create multiple surfaces for nonstop cleaning
It can also be used with Cleaning Paste, All-Purpose Cream Cleaner, or Heavy Duty Degreaser Concentrate for extra elbow grease
When Not To Use This Cloth
You should avoid easily scratched surfaces such as brushed stainless steel and surfaces with special coatings. It's also not for use on anti-glare surfaces.
What I Love and Why I Reach For It
Has the powerful cleaning ability that an EnviroCloth does, with the ability to remove 99% of bacteria from a surface, but provides that little extra scrubbing power you need for a lot of cleaning jobs
Extremely durable and can handle tough work and heavy scrubbing without getting holes
Has a two-year warranty, like all Norwex microfiber
Darker in color, so it doesn't show stains from all the extra dirty work it's done
Did You Know?
The Bamboo used in this cloth comes from a Forest Stewardship Council (FSC)-certified forest. This means the bamboo forest is responsibly managed, socially beneficial, environmentally conscious, and economically viable.
The FSC-certified vendor Norwex uses cultivates the bamboo from its private farm for use in their products. Norwex selected this vendor to support its mission and minimize the concern of deforestation or ecological disruption.
Review
There is nothing that I don't love about this Bamboo Cloth! It has come in handy in my home, and I love using it. So much so that I would say that if mine got lost, I would DEFINITELY miss it. It's a 5 out of 5 Stars product for me. I highly recommend it in every home, so you have a cloth for the extra tough dirt.
Thanks for reading. If you want a bamboo cloth for your home, head over to my shop to order yours.
Products Mentioned in This Post Available To Purchase